Moving House Etiquette: Things to Keep in Mind
Moving is one of the most stressful things that you have to do. After all, it can be pretty costly, and there are so many different parts involved in moving, from packing up your books and clothes to unpacking them again at your new house.
Need help planning your move? Here's a Moving House Checklist you may use!
However, even then, we must make sure that we observe some basic moving house etiquette when it comes to moving. This can help to ensure that the process goes as smoothly as possible for everyone involved and minimises potential arguments or problems.
To help you with this, we have compiled a list of the most important things you should keep in mind when moving house.
Part 1: Etiquette For Moving Out
Here are some things you should bear in mind when moving out of a property
Leave The Property The Way You Found It
First and foremost, when you move out of a property, you must leave it in the same condition as when you found it. This means cleaning up after yourself and restoring any damage that may have been caused during your stay. If you have pets, this is also the time to ensure that they do not leave any mess behind.
Moreover, you will find that cleaning the place before you move out will save the new owners or tenants a lot of hassle and ensure that you don't lose your security deposit. If you cannot clean up before moving out, you will want to consider hiring a professional cleaner to do the job for you.
Also, make sure that all your clutter is picked up and stored away so that it does not get in the way of other people living there.
Partly Completed Jobs Should Be Finished Before You Leave
Another thing to bear in mind is that it should be your responsibility as the renter to ensure that anything you started doing before moving out, such as painting a room or fixing up something small, is finished and completed before you move out.
This is important because the new tenants or property owners should not have to finish their unfinished jobs, and it can also save you money in the long run as you will not have to pay someone else to do them for you.
Don't Take Contents That Don't Belong To You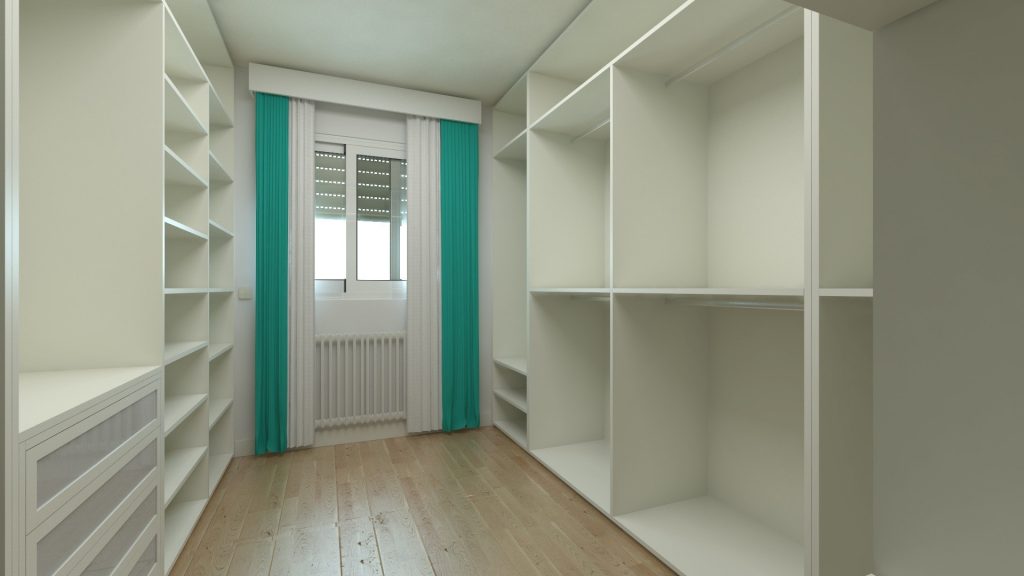 Moving house can be a lot more complicated than just moving from one place to another, as you have all sorts of different things that you need to take with you or leave behind.
However, when you pack up your belongings, make sure to leave that does not belong to you. This includes fixtures (i.e., light bulbs and other light fittings, central heating systems, cupboards and drawers, etc.,) fittings (i.e. curtain poles, TV aerials, etc.), and miscellaneous items such as kitchenware or garden tools that the property owner may have provided.
If you do take any items that don't belong to you, it can be challenging to get them back and may even lead to a dispute between you and the property owner.
If You Are Renting, Be Sure To Give The Landlord Enough Notice
One of the most important things you should always do when moving out is give your landlord enough notice. Not only will this ensure that they have time to find a new tenant, but it can also help avoid any problems between yourself and them in terms of money or other issues.
If possible, we highly recommend giving at least one month's notice to your landlord. This way, they will have plenty of time to find a new tenant, and it also means that you won't be left with an empty room for the month at the end of your tenancy agreement.
If You Are Selling Or Renting Out Your Own Property, Build A Good Relationship With The New Owners Or Tenants
If you are selling or renting out your own property, it is crucial to build a good relationship with the new owners or tenants. This includes being helpful and accommodating whenever possible and staying in touch after they have moved in.
If any problems arise during their stay, it is always better to deal with them early on rather than waiting until the end of their tenancy agreement. This will help avoid any messy disputes and ensure that you have a good reputation in your community too!
If you can, it would also be a good idea to leave them a small welcome home gift and provide them with a list of your favourite local businesses so that they can get to know the area better.
Inform Your Neighbours Of Your Move
Finally, one of the most important things you should do when moving house is inform your neighbours. This will not only make them aware of who their new neighbour is, but it can also help avoid any potential problems in the future.
For example, if there are issues with noise or pets during certain times of day, your neighbours will know who to contact if they have any problems.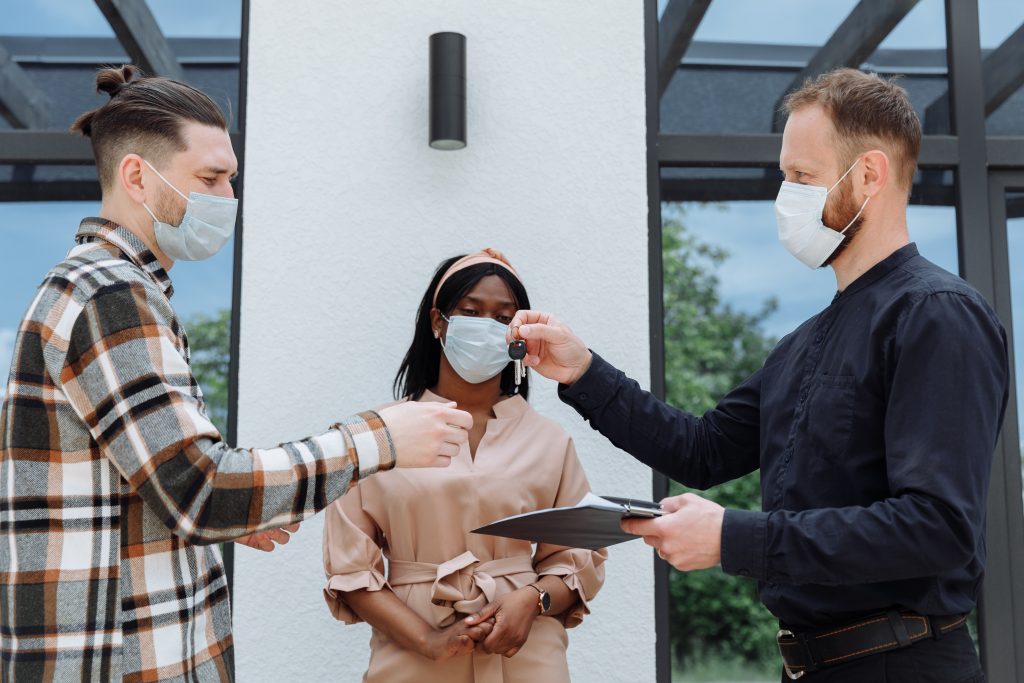 When you are moving house, you must bear all of these things in mind so that everything goes smoothly and without any hiccups.
Make Sure To Turn Over The Keys And Property On Time
Finally, make sure that you turn over the keys to your old property and give them back on time. This can be a bit more complicated if you are not living in an apartment or house with keyless entry, but it is still important nonetheless, as losing any paperwork could lead to problems later down the line.
Furthermore, many landlords or agents may charge a late fee if the keys are not turned in on time, so it is always best to be as organised and timely as possible.
Part 2: Etiquette For Moving In
Etiquette does not end when you leave the property, as it is also best to practise good etiquette for moving in.
Don't Change The Locks Without Permission
One of the other basics that everyone who has ever moved house knows about is this: don't change or add locks without asking for permission from your landlord first! If possible, make sure that they are aware and give them your spare keys or a copy of all new keys before doing anything else.
This will both ensure that you don't end up locked out of your own property and help build a good relationship with the landlord, which can be helpful if they ever need to enter for any reason in the future!
Make Sure To Take A Good Look Around The Property Before You Move In
Although this may seem like common sense for some people, it is still important that you take a good look around the property before you actually move in and sign any paperwork.
This is because you should always make sure that nothing has been damaged during the tenancy agreement, and if anything needs to be repaired or replaced before you move in, this will need to be arranged with your landlord.
Introduce Yourself To The New Neighbours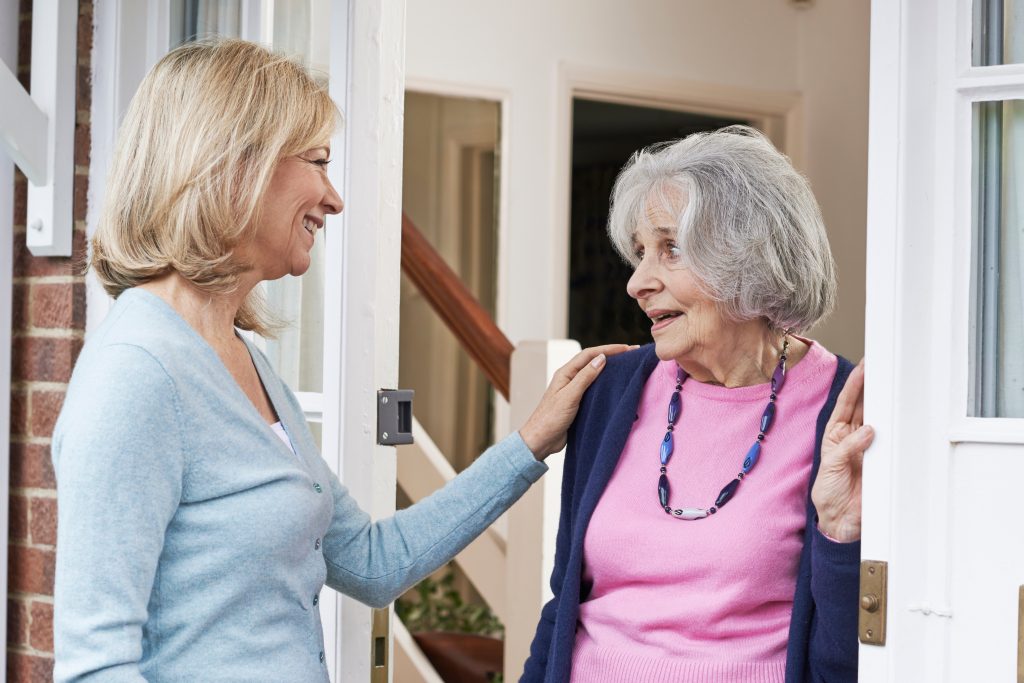 One of the best things you can do when moving into a new property is to introduce yourself to your neighbours. This will not only ensure that they know who you are if there are any issues in future, but it also helps them feel like part of the community too!
You could even go as far as inviting them over for a cup of tea or a small welcome home gift to make them feel more comfortable with your presence.
Here are more tips on What To Do After Moving House.
Part Three: Dealing With Your Removal Company
If you are hiring a removals company for your upcoming move, there are a few things that you should keep in mind.
Ask Questions Before Moving Day
The best way to avoid any potential problems on moving day is by asking the removals company plenty of questions beforehand. This will help you to understand what they will be doing, what you need to do yourself, and how long the move is expected to take.
It is also a good idea to get their insurance information in case anything happens to your belongings.
Be Prompt And On Time But Don't Rush Your Removals Team!
If you are hiring a removals company, they must know that you will be prompt and on time for the move, but try not to rush them as this can cause problems later down the line!
Be Present, But Do Not Hover
Although you should be present during the move, it is important not to hover and instead give the movers some space. This will help them to work more efficiently and without any distractions.
Trust that your movers know what they are doing and let them do their job!
Be Honest About The Circumstances Surrounding Your Move
From the items you have in your boxes to the accessibility of your new address, it is essential, to be honest about the circumstances surrounding your move. This will help them to prepare for anything that needs doing during the process and avoid any nasty surprises on moving day when you are trying to make it in time!
Aside from helping them prepare for the move, this also helps you make sure that the price quotes given to you are accurate and that no unexpected costs will be added at the last minute.
Do Not Try To Sneak In Prohibited Items In Your Boxes
While it is important to be honest about the items you are moving in, there are still some things that should not be included in your boxes. This includes anything which could cause harm or damage to the movers, such as hazardous materials or explosives.
Remember that these items are prohibited for a reason, so they should not be included. This ensures that everyone is safe and happy on moving day!
Here's a full list of Items A Removal Company Cannot Move
Give Them A Call If There Are Any Issues On Moving Day
If you happen to run into any problems during your move, you must call them and let them know what has happened. This means that they can come back out and re-assess if needed and give you some advice on how to resolve the issue.
For example, if you have to leave items behind because it is taking too long or your new place doesn't fit everything in the truck, then they can help you organise a second trip which will cost less than hiring another moving company.
Part Four: Settling Disputes
As well as making sure to follow all of these moving house etiquette rules, it is also important to know your rights and responsibilities when something goes wrong.
For example, if you are having problems with your landlord or the property itself, knowing what to do and who to contact can be crucial to resolving the situation as quickly and smoothly as possible.
In most cases, it is best to try and talk to the other person first before taking any further action. However, if this does not work or you feel like you are being treated unfairly, then it is always best to seek legal advice.
Hopefully, by now, you have a better understanding of some of the basic etiquette rules that should be followed when moving house. By following these simple tips, everything will go as smoothly as possible, and any potential disputes can be avoided.Meanwhile, if you are still looking for a removals company to help you out with your move, be sure to check out our partner moving companies all around the UK!
Compare Man with Van Companies Quotes
Get quotes quickly and easily from a removals near you.