What Do I Do Before The Removal Company Comes?: A Guide On Preparing For House Movers
When you are looking for ways to make moving house easy, the best option is always to hire a removals company for the job. After all, professional movers often provide all-inclusive moving services, which means they will handle all the tasks from packing your belongings to unpacking and arranging everything at the new house. Here's a complete list of the Services A Moving Company Can Provide You With.
Even with a professional moving company helping you make the entire moving house process easy and smooth-sailing, there will still be a few things that you must do to ensure that nothing goes wrong on moving day. Moreover, you will find that these preparations will help you minimise your removal costs, making it much easier to save money. Lastly, your movers will appreciate you taking the time to prepare for their arrival.
If you are not quite sure exactly what you should do, we've gathered a few tips you will want to take note of before your hired removals company comes on moving day!
How To Prepare For The Arrival Of The Removals Company
Below, you will find some of the most common moving tips you may use to prepare for the arrival of your removal company!
Make A Plan For Moving Day
The first thing you must do is create a plan of action for everyone involved. Ensure that every household member knows exactly what they need to do and when it needs to be done so as not to cause any delays or confusion on the big day.
It will also be helpful to create a list of tasks that you should complete before your movers arrive. This could include making sure that there is enough space in your home for them to work and be able to access every room easily. If you aren't quite sure where to start with the plan, you may refer to this Moving House Checklist.
Clean Out Your Closets, Drawers, Cupboards, And Cabinets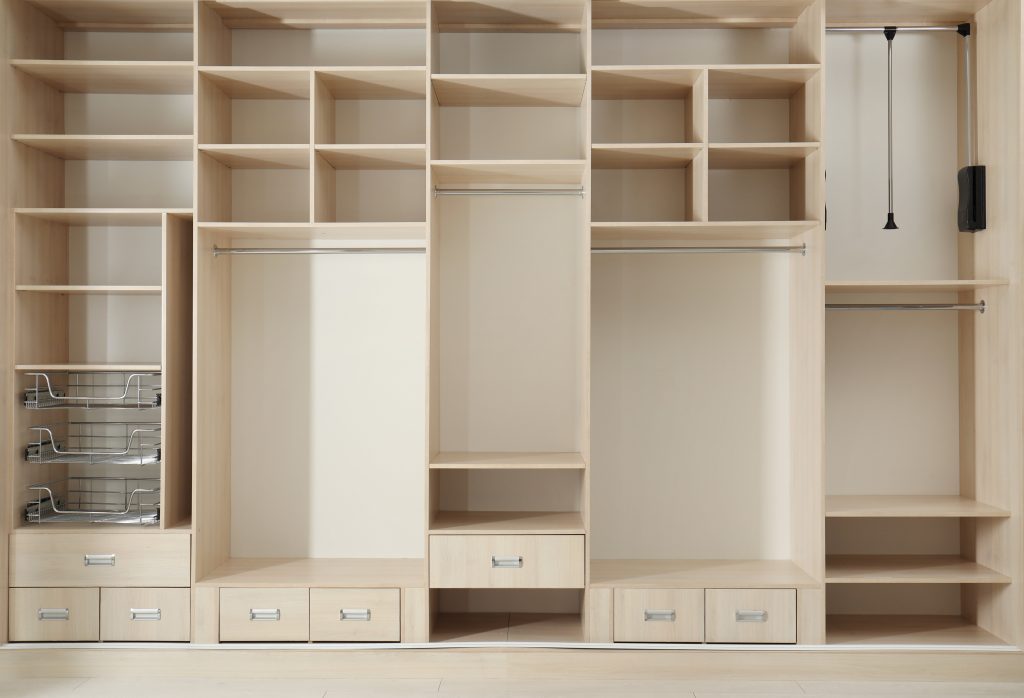 Before your movers come, you definitely want to make sure that there is as little clutter in the house as possible. This will help them move through the rooms faster and pack more efficiently, saving both time and money!
Also, go through your closets, drawers, cupboards, and cabinets and remove everything you don't need. If you have damaged or broken items, it would also be wise to discard them before the movers arrive.
Meanwhile, if you have items that you no longer need but cannot necessarily let go of, then you will want to consider packing them up and putting them aside until the removal company is done.
Make An Inventory Of Your Belongings
Before your movers arrive, you will want to make an inventory of all the items in your house. This should include photos or videos which show every room and its contents – this way, if anything is missing when they are done moving, it could be easier for them to find.
Moreover, you will want to make sure you have a packing inventory for the removal company to know exactly which items they are responsible for. Doing this will prevent any possible disputes about the number of items or their value.
Lastly, you should also make sure to have a list of the items you have packed up and stored away. This way, there won't be any confusion or mix-ups when it comes to unpacking!
Coordinate With Your Removal Company Regarding The Items They Will Not Move
Remember that removal companies have a list of items that they cannot move. These may include hazardous materials such as paint or gasoline, large items that do not fit in the house when packed up, and anything they have been instructed to leave behind.
Compare Man with Van Companies Quotes
Get quotes quickly and easily from a removals near you.
Before your moving date, you should speak with your removals firm about any of these types of items so that there will be no confusion. This will help ensure that your movers do not pack or move anything which could be hazardous to their health and the safety of your belongings!
Read more about the items that moving companies cannot move here.
Organise The Furniture And Other Items That You Are Leaving Behind With Your Removal Company
If you are leaving behind any furniture, appliances, or other bulky items on moving day, it is crucial to speak with your movers beforehand to schedule a time when they will come and pick them up. If not, you will want to create a plan so that they are not left behind and forgotten!
Purchase Packing Materials And Supplies
If you do not already have them, it would be good to purchase packing materials and supplies for your movers. These can include boxes of different sizes as well as tape, markers, paper towels or tissues, packing paper, bubble wrap, or foam sheets for fragile items, etc. The more prepared they are before arriving on moving day, the faster they will get the job done!
Read more about the packing materials every house mover should have here.
Pack Up Your Valuables And Essential Items
Next, you will want to pack up the essentials and your most valuable items. For example, if you are moving into a new home, then these should include things like plates, silverware, pots and pans, etc. However, in some cases, this may also need to include sentimental or heirloom types of goods as well!
Whilst it is not necessary to pack up every single item you own before they arrive, you should make sure that your most important and valuable items are kept together in their safe place. This way, there won't be any mix-ups or confusion once the movers arrive!
If possible, you may also start packing your non-essential items such as your clothing and other home items. This way, your removals company will only have to pack up the furniture and other large or heavy items. Doing this can effectively help you save a lot of time and money for the move.
Document Any Possible Difficulties Your Removals Company Might Have
You will also want to document any difficulties which your removal company might have. For example, if they have trouble fitting something in the truck or if there is anything broken once they arrive at their new home, this should be recorded and written down. This way, it could help prevent future problems with damages!
Other issues like narrow hallways or doorways, narrow driveways, or anything which makes the job more difficult for your movers should also be written down. This way, you can prevent any possible future disputes with them about moving charges!
Secure The Necessary Permits You Might Be Required To Present
Last but not least, you should secure the necessary permits that your movers might need to move certain items. For example, if they are moving toxic or hazardous materials, then they will probably need some special permit before doing so!
You may also want to check with them about any other types of permits that you could be required to present before your moving date arrives. This will help ensure that your movers do not get in any kind of trouble with the law and you don't end up paying a fine!
Some permits you might need to secure are parking permits, the removal of hazardous materials permits, elevator and moving out permits from your apartment complex, or even commercial vehicle moving permits if you plan to hire a company that is not local to your area.
Ensure Your Children And Pets Are Well Taken Care Of
You will want to make sure that your children and pets are well taken care of. If you need help with any other special circumstances, it would be good to speak with your removal company beforehand, so they are well prepared to take care of it. This will help ensure that your moving day goes as smoothly and successfully as possible!
Hiring a babysitter or a pet sitter is also something to consider if you cannot watch them on moving day. This way, they will be safe and out of the way so your removal company can get their job done without any disruptions!
Here's a complete guide on Moving With Pets and Moving With Kids In Tow.
Have Snacks And Refreshments Ready
Have snacks and refreshments ready for your movers. This will help keep them going throughout the day to get their job done as quickly and efficiently as possible!
For example, if it is a hot summer day, then cold infused water or popsicles would be perfect for cooling everyone down in between hauling heavy boxes and furniture!
If possible, have these snacks available throughout moving day. This way, they do not get hungry or tired along the way and can continue their job without interruption!
See To It That Your New Property Is Ready For You Arrival
See to it that your new property is ready for your arrival. This means making sure that any necessary forms or permits are signed and handed over to the movers before they leave!
You will also want to make sure that your utilities are all set up and turned on. This way, you can quickly settle into your new home after a long day of moving!
In addition, you will need to make sure that your new place is clean and habitable for yourself and your family. This means making sure the dishes are washed, the beds are made with fresh linens, bathrooms have been cleaned up from a long day of moving boxes out-of-place, etc.!
Give Cash Tips to Your Movers and Packers
This advice is purely optional. You don't have to tip your movers if you don't want to, but if you are pleased with their full service, you can tip them to show your appreciation.
If you have yet to book a removals company for your move, do not forget to check out our list of removals partners in your area!
Final Thoughts
As you can see, there are many things to prepare before the removal company comes! It might seem like a lot, but if done correctly, then it will ensure that moving day goes smoothly and successfully.
If you have any questions or concerns about what your removal team needs from you on moving day, then be sure to ask them beforehand, so they know exactly what you want them to do!
Meanwhile, if you have yet to find a removals company for your big move, WhatManAndVan can help you out! After all, we have a long list of removals partners all around the UK, including major cities like London, Glasgow, and Cardiff!
Compare Man with Van Companies Quotes
Get quotes quickly and easily from a removals near you.