The Ultimate Moving To York Guide
Although seemingly daunting, moving to a new city can be exciting and rewarding. York, a city within North Yorkshire, England, has much to offer the first time visitor and more than enough for those who plan on staying for good!
If you're reading this guide, I'm going to assume that you've already made up your mind about moving to York. With that being said, this guide aims to help you determine what to expect and how best you can prepare for your upcoming move. Once you're done reading this, you can browse our website for removals companies in York that can accompany your move. WhatManAndVan has a wide range of removal partners in London and all over the UK so you won't have to search far.
This guide will include various sections that discuss everything from housing to cost of living, transportation and entertainment. Before that, though, here are some quick facts about York that you will want to keep in mind.
York Population: 210,618 (2019 estimate)
Total Area: 271.94 km2
Time zone: UTC / UTC +1 (DST)
Currency: GBP (£)
Languages: English (majority)
Religions: Christianity (majority), Irreligion, Islam, Buddhism, Hinduism, Judaism, Sikhism, and various others
Things To Know About York Before Moving Here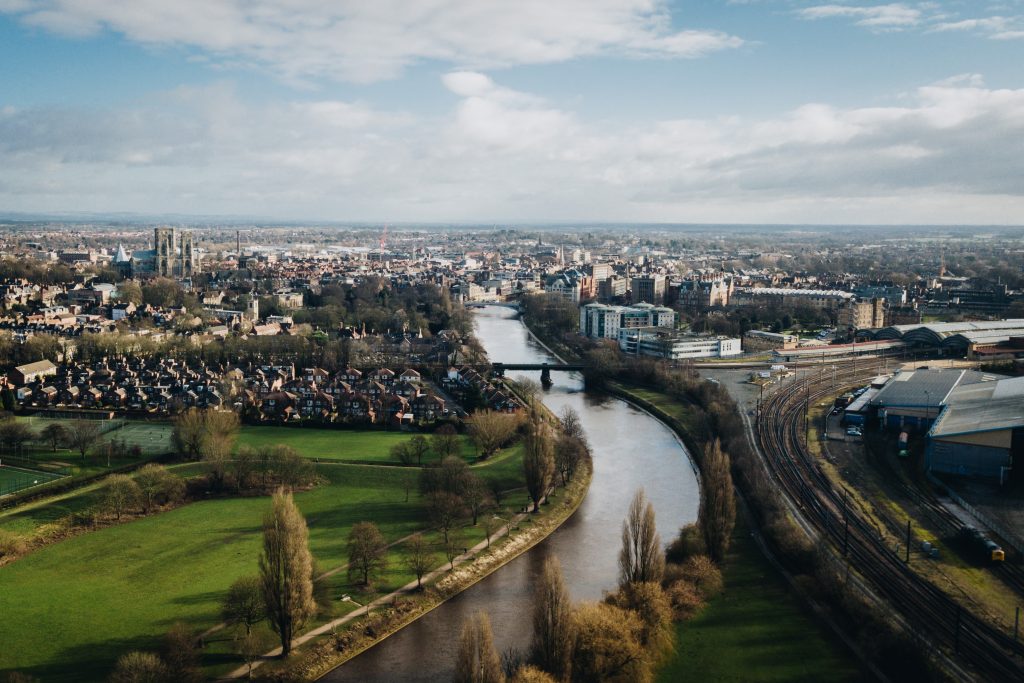 With those basics out of the way, let's get started! Below are some more things you should know about York before moving here!
Living Costs In York
First and foremost, you will want to be aware of how much living in York will cost. This includes your rent as well as other necessities such as food and transportation.
The average monthly expenses for a single person are approximately £703.39 for a single-person household and £2,465.20 for four people. These costs, in turn, make consumer prices in York heaper as compared to other UK cities. For example, consumer prices in York are 12.74% lower than in London and 5.40% lower than in Brighton.
This makes it an attractive place for many people looking to live affordably but still want to live in a city with plenty of things to do and see! Meanwhile, if you are looking for a peek at how much essential goods in York cost, check this out:
Milk (regular), (1 liter) – £0.94
Loaf of Fresh White Bread (500g) – £1.03
Rice (white), (1kg) – £0.63
Eggs (regular) (12) – £1.97
Local Cheese (1kg) – £5.58
Chicken (1kg) – £6.23
Beef (1kg) – £11.50
Apples (1kg) – £2.58
Banana (1kg) – £0.94
Oranges (1kg) – £1.75
Tomato (1kg) – £1.88
Potato (1kg) – £1.50
Onion (1kg) – £1.35
Water (1.5-litre bottle) – £0.87
You will also want to remember that the York City Council collects Council Tax just as anywhere else in the UK. This is a tax that all residents must pay, depending on where you live in the city.
Finally, if there are any additional costs to keep in mind when moving here, it would be those associated with buying essential items for your homes such as furniture and appliances. Unfortunately, these extra expenses cannot necessarily be predicted before making a move.
Transportation Costs In York
Another expense that you will want to account for is transportation in York. While public transport in London is known as one of the most expensive in Europe, it is actually cheaper to get around York.
York has an excellent transport network, making it easy to get around the city. The local train and bus services provide links between different parts of York while still allowing you access to other areas in Yorkshire, such as Leeds. Meanwhile, if driving is your thing, rest assured that transportation costs are relatively low here too!
Meanwhile, if you are looking to travel out of York and into nearby cities or even another country, the Manchester Airport is less than an hour away and can be reached by train. It also has connections to other airports such as the Leeds Bradford Airport and London Heathrow, which is about a three to four-hour drive from York.
Housing In York
Just when you are moving elsewhere, you must consider housing when you are moving to York. After all, you need to find a safe and secure place within your budget.
Luckily, you will find plenty of affordable houses in York to choose from. In fact, the median house prices here are £325,000 while the average rental price per month is around £1,091 – making it an attractive option for those looking to rent or buy a property here.
Meanwhile, if you are looking for the best places to live here, you will want to check out homes in Badger Hill, Clifton, the York City Centre, Fulford, Hull Road, and Osbaldwick.
Job Market in York
Like other cities in the UK, the job market is another factor to consider when moving here. After all, you will want to find something that suits your interests and skills so that you can start making money quickly after arriving.
Fortunately, there are plenty of opportunities for jobs in York! With over 9000 businesses from various industries like health, education, finance, information technology (IT), and tourism, you will find something in which you are skilled.
While there is plenty of opportunity for jobs here, though, it can be challenging to get one if you do not have any experience or education on your resume. This means that you should compose a strong cover letter and CV (resume) whenever applying for positions – especially those who require specific skills like language abilities or IT experience.
Education in York
Education is another vital factor to consider if you are moving to York. After all, it helps determine where your children will attend school and what opportunities they will have when they grow up – which may affect their career choices as well.
There are plenty of schools for different ages here in York, including nursery schools (for kids aged three or four), primary schools (for kids aged five to eleven), secondary schools, and high school.
Meanwhile, if you are a University student, then there is a wide variety of institutions like York St John University, City of York College, and the York campus of Leeds Beckett University, for different disciplines like art, business management, education & training, engineering & technology, law & criminology – the list goes on!
The one thing that you should keep in mind when it comes to schools in York is that you will have a range of public and private schools from which to choose. Of course, this can be beneficial because the fees at these schools vary greatly – meaning that there are options for all budgets here!
Food & Drink In York
Everyone knows that the United Kingdom is well known for its tea and crumpets, but if you are looking for other things to do in York, then make sure not to miss out on their food scene! The city itself has everything from traditional British fare to international cuisines.
That means that there are plenty of things for you to choose from when it comes to food in York, including delectable dishes from great restaurants and even greet weekend market stalls. You can try out British classics like Yorkshire pudding, fish and chips, steak & ale pie, bangers & mash – the list goes on! Meanwhile, if you want something a little different, then you can enjoy Italian dishes such as spaghetti carbonara or pizza with a side of garlic bread.
For those who love drinking, York has plenty to offer! Whether you prefer wine, beer, cocktails – the city even hosts its own Oktoberfest called "Yorktoberfest" and an annual Beer & Cider Festival (so be sure to check both out when they happen in your new home).
Healthcare In York
When moving to a new city, you must learn about the healthcare facilities in your area. After all, this will impact your life and family's lives if they ever need medical attention.
Fortunately, there are plenty of options for those looking for healthcare services here! In fact, there are over eight state-funded NHS York hospitals – which is more than the average number of hospitals for a city this size.
Of course, there are also plenty of private healthcare facilities here, offering services like general practice and specialist care, including cardiology, dental surgery, dermatology (skin), ENT (ear-nose-throat), fertility & pregnancy support, and many more!
Compare Man with Van Companies Quotes
Get quotes quickly and easily from a removals near you.
Entertainment Options In York
With all of this in mind, it's time to talk about entertainment options! There are plenty of things to do no matter what type of entertainment you are looking for – whether it's arts & culture, sports, outdoors activities, food & drink venues.
For example, if you love the arts, then York is home to plenty of museums like Jorvik Viking Centre (which has exhibits that showcase history and archaeology), Fairfax House (a historic property with free admission) as well as the York Art Gallery (an excellent location for students and artists alike). The York Theatre Royal and the Grand Opera House also offers a wide variety of shows throughout the year – so be sure to check it out when you get here!
Meanwhile, if you love sports, then there are plenty of activities here including soccer games at Bootham Crescent Soccer Stadium – which is home to both "York City Football Club" as well as a rugby club known as "York RUFC." There's even a rugby team here known as "York City Knights."
That's not all! York also has plenty of entertainment venues for food and drink, such as cafes, bars/pubs, and even a microbrewery called the Old White Swan. Not to mention that there is an annual Food & Drink Festival held here each year in September – so be sure to mark
Tourism In York
As one of the UK's walled cities, York is full of history – making it a top tourist destination. For anyone looking to tour various attractions in York then you will be pleased to know that there are plenty of landmarks here, including the York City Walls, Clifford's Tower (a historic landmark that was once a prison), York Castle Museum, and plenty of other castles, cathedrals, and churches.
Of course, one of the biggest attractions here is "York Minster" – which is both a museum and an active Anglican church. If you decide to visit this landmark, you will find a range of exhibits and activities here, including art, history, music & more.
York is such a lovely place to do your shopping as well! There are plenty of quaint little boutiques and high street shops for everyone's needs – whether it's fashion or groceries. Meanwhile, shoppers can enjoy the York Designer Outlet Centre (which has over 40 shops) or St. Sampson's Square Shopping Centre for a good mix of both designer and high street brands.
Ready To Move To York?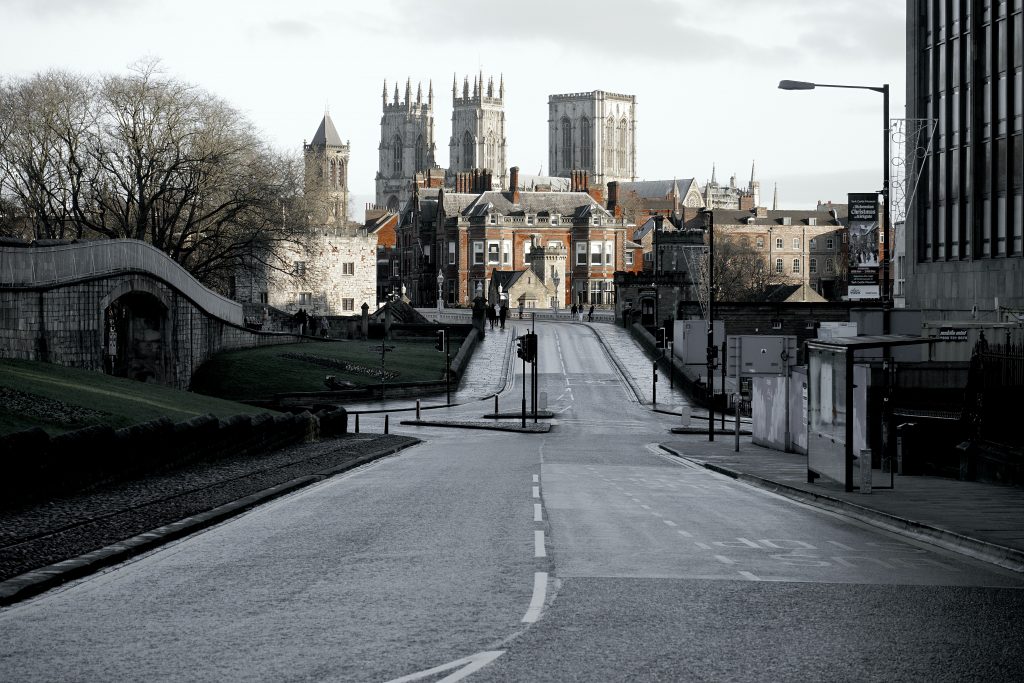 So, are you ready to make your move to York? If you are, then be sure to book a removal company in York through WhatRemovals! Here, you can compare quotes and prices of movers in your area in just a few clicks! We also have partner moving companies in Brighton, Cardiff, Glasgow, Leicester, Leeds, and more. Meanwhile, if you require additional moving tips, be sure to check out our blog today!
Compare Man with Van Companies Quotes
Get quotes quickly and easily from a removals near you.