Moving To Sheffield: A Quick Relocation Guide To The Steel City
Moving to Sheffield, UK, is a big decision. It's an exciting one, but it can also be scary if you don't know what you're getting into. Some things about the city might take some time to get used to, and we at WhatManAndVan want to help make your transition as easy as possible by offering this quick relocation guide.
Below, you will find a list of five common differences between moving to Sheffield and your current home. We hope this helps you feel more comfortable with the move, and we wish you a happy relocation!
Basic Sheffield Facts To Remember
Sheffield, a city in South Yorkshire county, is known as the Steel City. This is because of its reputation for steel production in the 19th century. It was also during this time that the city developed a large industrial economy. In turn, the number of factories opening up within the city caused a significant increase in population size.
The city was a significant player during the Industrial Revolution as it is where stainless steel and crucible steel were created for the first time. This industry has declined since then, but Sheffield continues to thrive as it has diversified its economy, focusing on various sectors, including healthcare and financial services.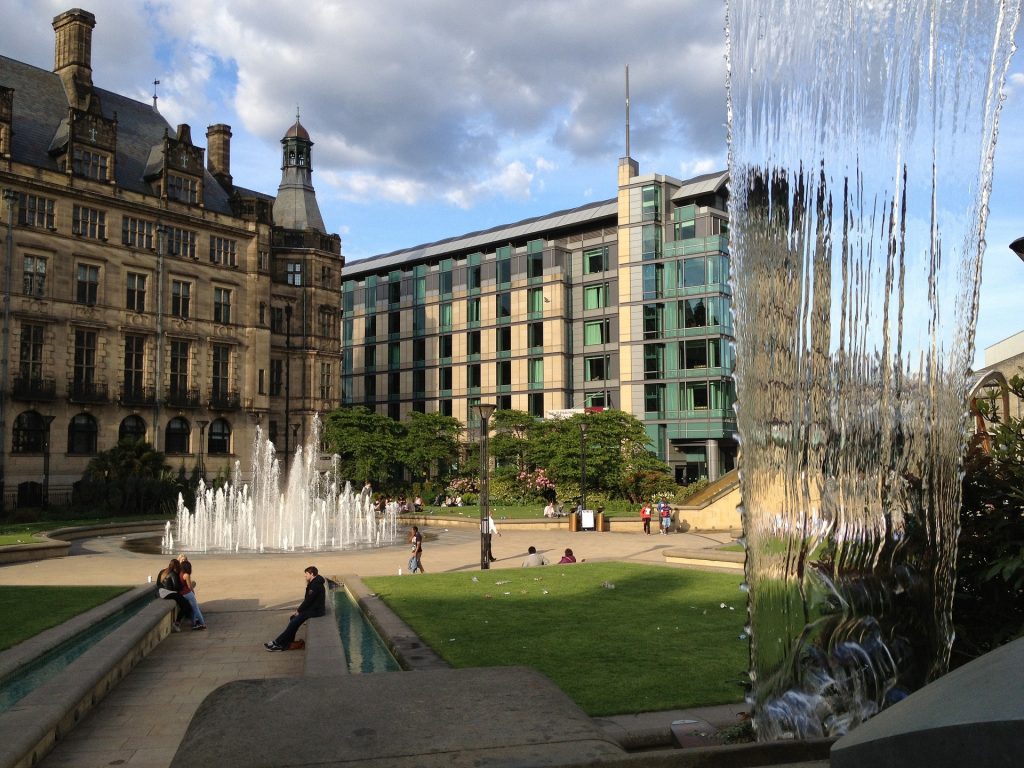 Here are some more pieces of information about Sheffield that you might find useful:
Sheffield population: 584,853 (according to a 2019 estimate)
Total Area: 367.9 km²
Time zone: UTC / UTC +1 (DST)
Currency: GBP (£)
Languages: English (majority), Arabic, Urdu, Punjabi, Polish, Somali, and many others
Religions: Christianity (majority), Buddhism, Hinduism, Judaism, Islam, Sikhism, Irreligion, and many more
The weather in Sheffield is typically mild, with summer highs averaging 21°C and winter lows -0.55°C. It gets a lot of rainfall every year (1346mm), so be prepared for wet conditions!
Other Information You Need To Know About Sheffield
Here are some other common things about Sheffield that you might find helpful.
Cost of Living In Sheffield
Due to the economic downturn, living expenses in Sheffield are generally lower than what you might be used to. In comparison to other major cities, living costs in Sheffield are definitely more affordable.
For example, the cost of living in Sheffield runs at an average of £620.98 to £2,147.01, depending on the size of your household and the area you choose to live in.
You will also find that housing costs come at a much lower cost compared to other cities too. This is especially true if you're looking for a student house, a flat with a roommate or two, a unit in one of those luxury apartments, a terraced home, or even a detached home.
Here's an example of some average monthly rental prices for you:
Apartment (1 bedroom) in City Centre – £631.32
Apartment (1 bedroom) Outside of Centre – £498.53
Apartment (3 bedrooms) in City Centre – £1,130.00
Apartment (3 bedrooms) Outside of Centre – £730.77
Meanwhile, if you're looking to purchase a home, here is a peek at the average house price in Sheffield:
Price per Square Metre to Buy Apartment in City Centre – £4,462.74
Price per Square Metre to Buy Apartment Outside of Centre – £4,385.31
As for the average price of the most basic goods, here are some you will want to take note of:
Milk (regular), (1 liter) – £0.98
Loaf of Fresh White Bread (500g) – £0.92
Eggs (regular) (12) – £1.89
Local Cheese (1kg) – £3.64
Chicken Fillets (1kg) – £5.74
Beef Round (1kg) (or Equivalent Back Leg Red Meat) – £8.10
Apples (1kg) – £2.16
Banana (1kg) – £1.16
Potato (1kg) – £1.07
Onion (1kg) – £1.22
Lettuce (1 head) – £0.82
Water (1.5-litre bottle) – £1.11
Transportation in Sheffield
Transportation in Sheffield is also very accessible and affordable. In fact, it's so easy that you can get anywhere on foot or by bike! If walking isn't an option, you may also look into taking the great transport links in Sheffield, including the bus or the supertram. For international travel, on the other hand, you can take the train or bus, ride a coach, or fly in a plane.
Speaking of flying, the nearest airport in Sheffield is the Doncaster Sheffield Airport, about 30km away from the city centre. Aside from this airport, the East Midlands Airport and the Manchester Airport are also great options if you're looking to fly.
Best Places To Live In Sheffield
If you're looking for the best places to live in Sheffield, here are some of our recommendations for the most desirable areas to live:
Nether Edge
This is an excellent place for families and retirees. It's also got a good mix of restaurants, cafés, supermarkets, green spaces, parks and small businesses to keep you busy throughout the day!
Attercliffe
This is an excellent place if you want to be close to shops and entertainment. The downside, however, is that living costs tend to be higher than other areas due to its popularity with students.
Darnall
This is another great place to live if you're looking for more affordable rent. It's also not too far from the city centre, making it easy for residents to access amenities when needed.
Sheffield City Centre
The city centre of Sheffield has some great entertainment venues, including cinemas, museums, theatres and music halls! You can also find many restaurants offering local cuisine or international dishes in this area.
Broomhill
If you want to live in an upmarket area away from the city centre but still close enough for convenience, this is a great place to consider. It has some of the highest property prices in Sheffield too!
Beighton
This is more affordable than Broomhill and offers more spacious properties on average. However, the catch here is that public transport tends to be more infrequent, which can make it challenging for commuters.
Education In Sheffield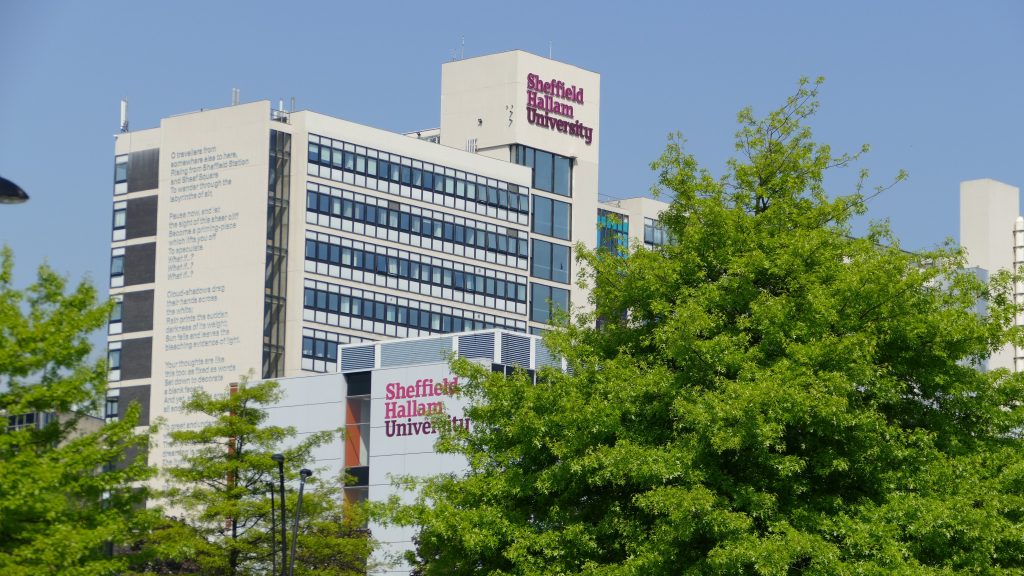 If you're moving to Sheffield for work, the chances are that your kids will need a good school nearby. In this case, there's no shortage of options!
Sheffield has two universities and one college offering education up to the Masters level: the University of Sheffield and the Sheffield Hallam University. There are also has the best schools for younger people, including infant and junior schools, secondary schools, two special needs institutions, three independent preparatory/secondary day-schools and seven private full-fee paying international students.
Job Opportunities In Sheffield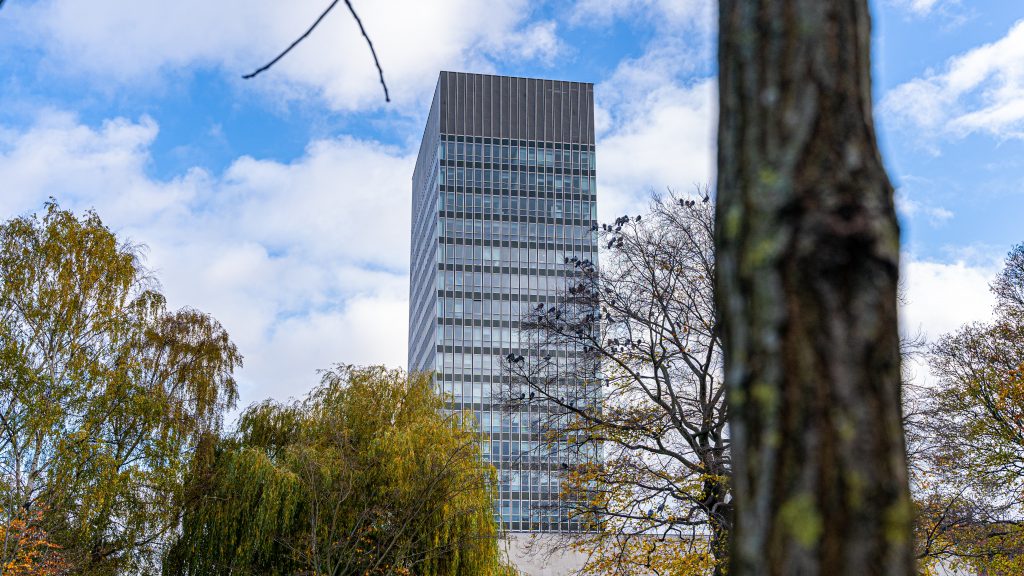 Since Sheffield is home to many businesses and companies, there's no shortage of job opportunities for young professionals and veterans alike. Popular industries include advanced manufacturing, the public sector, healthcare, retail, tourism, the financial industry, the creative industries, the food processing industry and textiles.
In fact, the city is known as one of the UK's leading financial centres and has been hosting a number of banks from outside the country.
Crime In Sheffield
Sheffield is said to be the safest city of its size in England, with a crime rate of 86 crimes per 1,000 people, but you still need to take some precautions against burglary. So make sure that your home is properly secured before leaving for work each day!
Compare Man with Van Companies Quotes
Get quotes quickly and easily from a removals near you.
Sheffield's Culture
Since Sheffield is a culturally diverse city, you can find all kinds of entertainment venues to suit your interests! There's no shortage of things for you to do or see, from theatre to art galleries, museums, cinemas, local events, and sports venues to music halls.
The food scene in Sheffield is also flourishing. From pubs and cafés to restaurants, there's a good mix of cuisines from all around the world as well as British classics! If you are the type to enjoy a night out with friends, you can also find bars and clubs in Sheffield.
For those who want to get outside the city limits, plenty of outdoor activities are also available! You can go hiking or camping at one of the many national parks around Sheffield or climb some mountains on your own time. As long as you're an avid explorer, you can find something to do in the great outdoors! Hiring a caravan will make it more convenient!
Lastly, for sports fans, you can find plenty of football teams in Sheffield, including the renowned Sheffield F.C., Sheffield United FC, and Sheffield Wednesday Football Club.
There are also cricket, rugby and ice hockey teams that have excellent reputations for up-and-coming athletes.
Where To Shop In Sheffield
Sheffield has plenty of shopping options available throughout the city! There are local markets where you can buy fresh produce, as well as larger supermarkets like Asda if you're looking for a broader range of choices.
Moreover, there are plenty of independent shops and boutiques in Sheffield for those who enjoy window shopping. Be sure to check out the popular Meadowhall Centre if you want a more comprehensive range of brands!
Tourism in Sheffield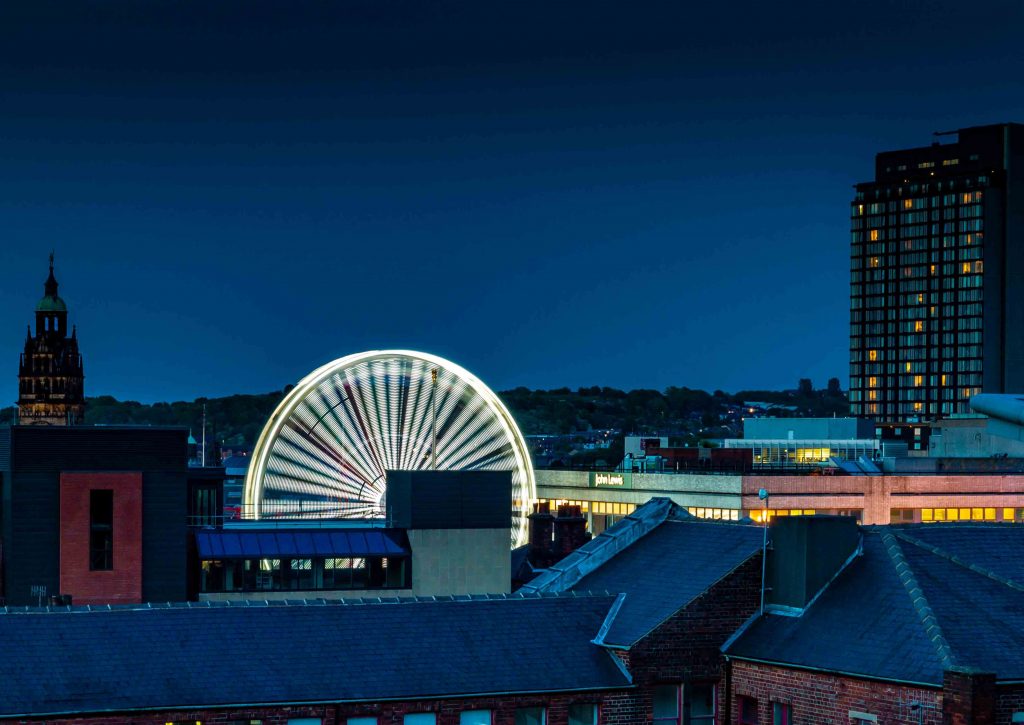 Sheffield has plenty of tourist attractions that are worth checking out while you're here! You can tour the city to get an idea of where everything is or visit places such as Abbeydale Industrial Hamlet, Castle Market, the Kelham Island Museum, and the Sheffield Botanical Gardens.
Sheffield is also one of the greenest cities in England, with plenty of open spaces where you can go for a stroll or just relax! This includes places like Endcliffe Park and Graves Park, which are great choices if you want to take advantage of some serene surroundings. These parks offer great views of the city as well, making it worth your while to see what they have to offer.
The People In Sheffield
Sheffield is one of the friendliest cities in England, with a population that loves to welcome newcomers into the fold! Sheffield residents are known for their warmth and hospitality towards strangers, making this city truly unique.
As long as you can get along well with others, there's no need to worry about fitting in because everyone has an open mind and a desire to get along.
Sheffield is also one of the most diverse cities in England, with residents from a wide array of countries worldwide! This makes it easy for you to meet new people if English isn't your first language because there are plenty of opportunities to practice through speaking or groups that cater specifically towards folks from different backgrounds.
On top of that, Sheffield is also one of the friendliest cities in England for students! This means you can find plenty of events and activities happening on campus throughout the year to keep you busy during your downtime. And since most university courses are taught in English (and often with native speakers), it's easy to make friends within the community!
Moving To Sheffield Tips
Aside from being familiar with your new city, finding other ways to make the moving process quick and easy is also crucial. Here are some great tips if you want to make it a smooth transition:
If there is furniture that needs assembling, try getting it done beforehand. This makes the process easier on moving day and means fewer things for you to worry about!
Make sure all of your important documents are organised in one place, so they're easy to find when needed. You can never be too organised when it comes to essentials like your passport, driving license, and bank details!
Declutter your belongings before packing them up for the move. This means throwing out old clothes, books and electronics that you don't need anymore. Not only does this save space in your suitcases or boxes, but it also makes moving day run more smoothly because there are fewer things for you to worry about!
Label all of the boxes that contain essential items, so it's easy for everyone involved to know where they need to go. You don't want a lot of time being wasted on moving day sorting through boxes when everything should already have been labelled.
If you're renting, don't forget to make sure the contract is terminated before moving day. This means giving your landlord enough time to find a new tenant, or else it could be counted as breaking the terms of the contract!
Hire a removal company in Sheffield and anywhere in the UK
Hiring a Sheffield removals company or a Man and Van is the best way to help you out with your move to make it as stress-free and straightforward as possible. This means you can relax on moving day and let the professionals handle everything! You don't even have to worry about the cost because most removal companies charge you only depending on the factors surrounding your move, such as size and ease of access!
Final Thoughts
Whichever way you go about it, moving to a new neighbourhood will be an exciting experience. Sheffield truly is a fantastic place that has so much to offer any newcomers that the only thing left is for you to try it out yourself!
Meanwhile, if you feel like you need more help with the process of moving to Sheffield, check out our website for some great tips on how to get started! WhatManAndVan has trusted professional movers in Brighton, Cardiff, Leeds, London and many more cities across the UK so moving anywhere you like is now made easier in just a few clicks!
Frequently Asked Questions About Moving To Sheffield
We offer a comprehensive range of moving services tailored to your needs. Whether you're relocating from another city or just moving within Sheffield, our team of professionals is here to assist you every step of the way.
Sheffield is known for its rich history, cultural attractions, and vibrant community. With a mix of urban and green spaces, it offers a balanced lifestyle for both individuals and families.
Simply visit our website and fill out the inquiry form with your details. Our team will get back to you with a personalized quote based on your requirements.
Yes, we provide full packing and unpacking services to ensure your belongings are safely transported and set up in your new home.
Our team is trained in handling all types of items with care. We use high-quality packing materials and equipment to ensure the utmost safety of your belongings during transit.
We understand that plans can change. If you need to reschedule, please contact our customer service team as soon as possible, and we'll do our best to accommodate your request.
We believe in transparency and provide clear quotes without any hidden charges. However, it's always a good idea to discuss all details with our team to ensure you have a clear understanding of the costs involved.
Compare Man with Van Companies Quotes
Get quotes quickly and easily from a removals near you.