Moving To Nottingham Guide
Are you planning on moving but unsure of where your destination city would be? If so, we wouldn't blame you! After all, there are just so many options, and it can be a daunting thing to narrow down.
Because you have yet to make a decision, WhatManAndVan has made it simple for you! We have created a moving to Nottingham guide just for you, so that way when your desired location becomes clear, there won't be any questions about what is the best city move option.
Getting To Know Nottingham
Nottingham, a thriving city in East Midlands, England, is a beautiful and vibrant city best known for its rich history and strong cultural identity. It has a population of about 330,000, based on the 2020 estimate. This city is full of life, and it has plenty to offer, so we would recommend you look into this area if your desired location is in the Midlands.
It has a temperate oceanic climate, which means that it includes very mild winters and cool summers. It also has a lot of accessible green space, with about 15.3% of the city's area consisting of parks and woodland areas, which means that if you enjoy being surrounded by nature, this might be the perfect destination for you!
Now that you know some basic facts about Nottingham, here are some more pieces of information that will make you consider moving to Nottingham ASAP!
Why Should I Consider Moving To Nottingham?
There are, in fact, various reasons why one should consider moving to Nottingham. Here are some of the most important ones:
Living Costs Are Affordable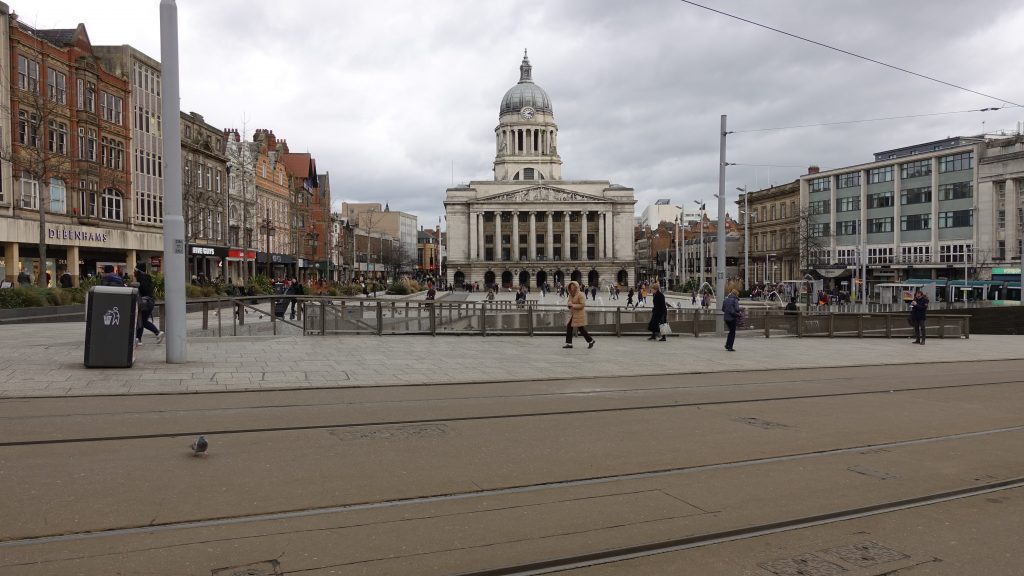 If you are on a budget, then Nottingham might be the perfect destination for you! It is one of the most affordable cities in England. The cost of living here run at an average range of £647.93 to £2,311.53, depending on the size of your household.
This means that if you are looking for city life on a smaller budget, then Nottingham is an excellent choice! Almost everything from utilities to transportation and groceries will be much more affordable here than in other cities, as well. In fact, consumer goods in Nottingham are about 18.11% lower than in London. To give you an idea of just how affordable Nottingham is, here's a peek at the average price of some essential goods:
Milk (regular), (1 liter) – £0.79
Loaf of Fresh White Bread (500g) – £0.88
Rice (white), (1kg) – £0.86
Eggs (regular) (12) – £1.92
Local Cheese (1kg) – £7.05
Chicken (1kg) – £5.93
Beef (1kg) – £12.67
Apples (1kg) – £2.77
Banana (1kg) – £0.88
Oranges (1kg) – £2.12
Tomato (1kg) – £2.52
Potato (1kg) – £1.07
Onion (1kg) – £0.97
Water (1.5 liter bottle) – £0.71
If you are looking for the most affordable place to live in England, Nottingham is a city that will allow you to make your money go far! Check out our partner moving companies in Nottingham to ensure you'll relocate safely to your new home.
Public Transport Is Accessible And Reliable
Since not everyone has access to their own vehicle, public transportation can be very important when determining where one might want to move. Luckily, the local bus service and tram system in Nottingham are affordable and accessible, making it one of the best cities for public transportation!
Nottingham has an integrated transport network where it is possible to easily switch between bus, tram and train without purchasing another ticket. This means you can take public transport in Nottingham no matter where you are going! Moreover, depending on your budget and how often you use public transportation in Nottingham, there is a Robin Hood card fit for you. After all, they have pay-as-you-go and seasonal cards with different validity periods for you to choose from.
Meanwhile, if you're looking to travel to a different city or country, you'll be glad to know that the East Midlands Airport is just a short bus ride away from the city centre. You'll be able to easily travel back and forth without having to worry about expensive transport fees! East Midlands Airport is an international airport that operates flights to and from predominantly European territories.
There Are Plenty Of Affordable Housing Options To Choose From
If you're looking to move into your own place, whether it be a small flat, a semi-detached home, or one like the many stunning detached properties you'll see on TV or online, then Nottingham might be the perfect destination for you! The market is relatively affordable, and there are plenty of housing options available. Plus, it's easy to find a place that fits your budget as well as your desired location, thanks to all those different neighbourhoods throughout the city!
Nottingham is a great place to start your own family or even live by yourself. The city has plenty of homes available for single people, couples and families alike!
If you are looking for the best places to live here, you will want to check out The Meadows, Arnold, West Bridgford, The Park, Woodborough, and the Nottingham City Centre.
Meanwhile, here's a peek at the house prices in the city:
Average Property Price in Nottingham – £289,907
Average Rent Prices in Nottingham – £1,161
This is slightly lower than the UK national average property price of £294,559.
The Economy Makes Way For Many Employment Opportunities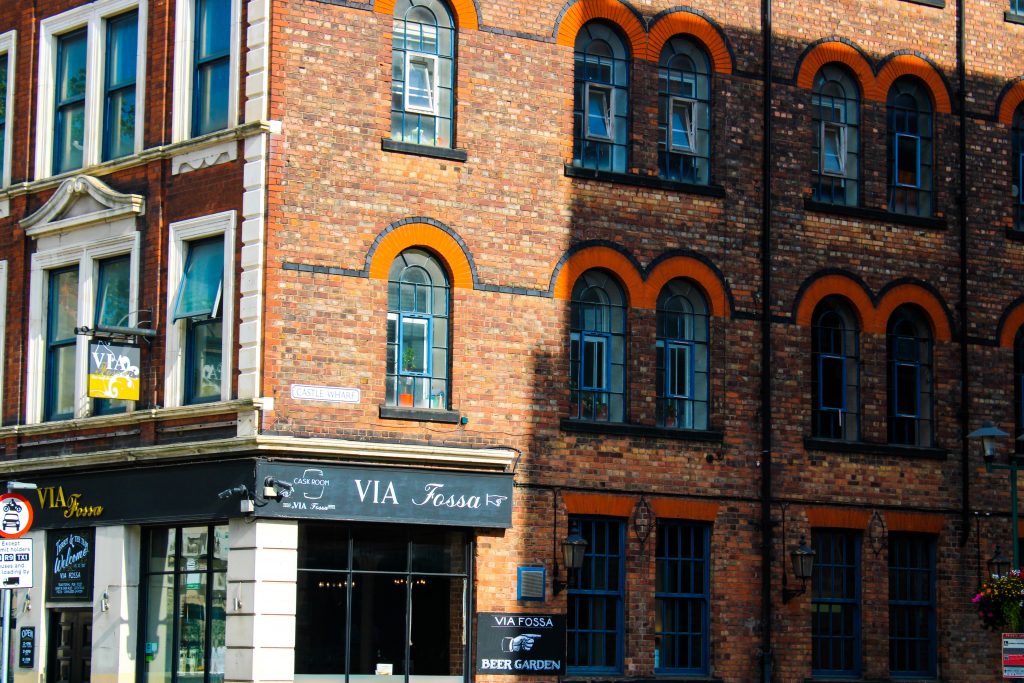 With Nottingham having the largest economy in all of East Midlands, it is no surprise that there are plenty of opportunities in the city when it comes to employment. That means that you'll have no problem finding a job as soon as you arrive, making it one of the best cities for employment in England!
This city is home to businesses in various industries, including low-carbon technologies, digital media, life sciences, financial and business services, and retail and leisure.
Nottingham Is A Great City For Education
Nottingham is an excellent city for students. Here, you'll find several good schools, colleges, and even two universities. If you're already here or thinking about moving to Nottingham, then one thing's for certain: you won't be lacking options when it comes to great schools and universities.
Whether private, state-funded, international or boarding – this city is home to all kinds, including Nottingham Trent University, which was recently ranked as one of the top universities in England. There's no shortage of education here!
Meanwhile, aside from the best schools in tertiary education, Nottingham is also home to the best schools for those just starting out. Nottingham has plenty of primary and secondary schools, which means that you'll be able to choose the one that is right for your child!
Friendly People And Community Spirit
In addition to being one of the most affordable places around England, it also has some of the friendliest people around. People here are always willing to lend a helping hand, which means that you'll never feel alone in Nottingham!
While it may not be as crowded or busy as other cities like London, this city is definitely home to some of the nicest and most helpful people you will ever meet on your travels. You won't have to worry about being stuck here on your own without a friend in sight.
You'll Always Have The Outdoors
The great thing is that Nottingham's community spirit isn't just limited to the people but extends throughout the city itself! As already mentioned, the city has plenty of parks and green spaces where you can relax with friends or family, making it an even more inviting place for newcomers.
This city is home to the best parks and green spaces in England, including Wollaton Park, which was recently named as one of the top ten public open spaces for families!
The West Bridgford Park is also a great place to go on a sunny day, as is the Forest Recreation Ground.
Since Nottingham has so many green spaces and options for outdoor activities, it makes an excellent destination for those who want to live in a healthy environment with plenty of fresh air!
Compare Man with Van Companies Quotes
Get quotes quickly and easily from a removals near you.
There Are A Lot Of Things To Do In Nottingham
There are plenty of entertainment and activities to keep you busy in Nottingham, including some unique to this city. Here's a list of the best ones:
Nottingham Castle
This castle has been around for over 800 years, making it one of the oldest castles ever built! At first, it was used as a place for people to live and work, but over the years, it has been transformed into a museum so that visitors can come in and learn about its history.
Nottingham Playhouse
If you're looking for some entertainment while you're here, then look no further than Nottingham's playhouses! There are two of them: The Royal Theatre and The Nottingham Playhouse.
The Royal Theatre is a great place to watch musicals and plays, while the Nottingham Playhouse hosts theatre productions from across England, making it one of the most popular places in all of Nottingham!
Winter Wonderland
If you're looking for some Christmas cheer, then look no further than Winter Wonderland's spectacular display at Wollaton Park! You can expect to see over 200,000 lights all lit up in the park at night, making it one of Nottingham's most popular attractions during winter.
With so much on offer here, it is easy to find something that you will enjoy while living here with your family or friends! Whether this city is for business or pleasure, Nottingham has something to offer everyone!
Wollaton Hall and Deer Park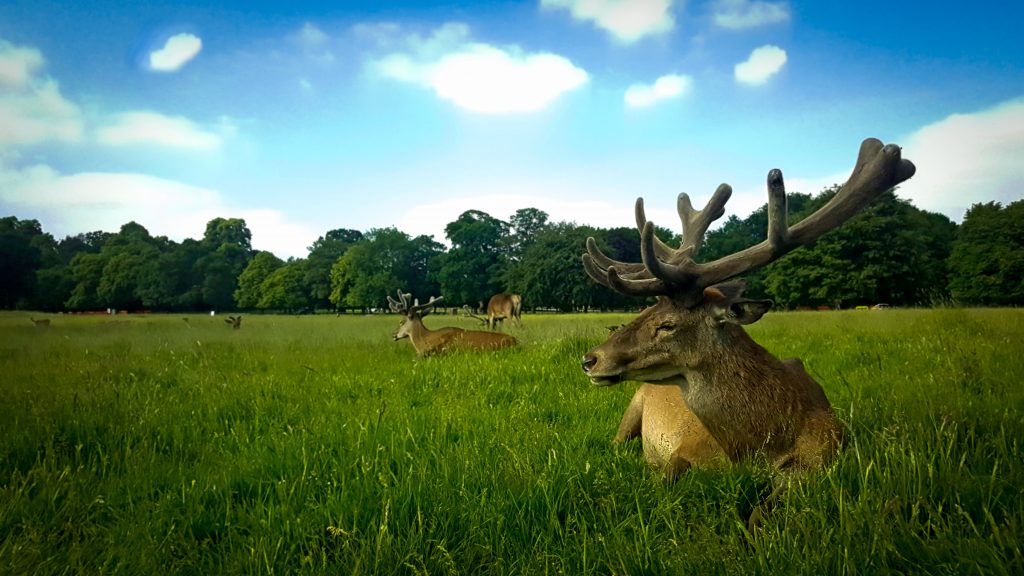 This great building was built by the first Lord of Nottingham for hunting, and it's certainly a sight to behold! Not only can you tour this historic hall with its beautiful modern art collection, but also venture into the deer park, where you'll find some free-roaming animals. Although they are enclosed in an area, these deer are still wild, so you may want to watch your step as they are quite skittish!
Nottingham Forest's City Ground
If you're a Nottingham Forest fan, then this can also be another excellent place for entertainment. You'll have the chance to visit their stadium, built in 1898 and one of only four stadiums that currently sits over 100,000 people!
Aside from the unique spots mentioned above, Nottingham also has plenty of cultural experiences to offer as well like the Trent Bridge cricket ground, which hosts test matches between Australia and England throughout the summer months!
So if you're a fan of cricket, Nottingham is the best place to be during summer! If this isn't your sport, there are plenty of other sports on offer here too. After all, Nottingham has many facilities to help local people and visitors stay active throughout the year.
Nottingham also has a vibrant nightlife, and there are many pubs, bars, clubs and restaurants to choose from in this city! Whether you're looking for some fun during the day or evening hours, Nottingham definitely does not disappoint when it comes time to unwind after work.
Final Thoughts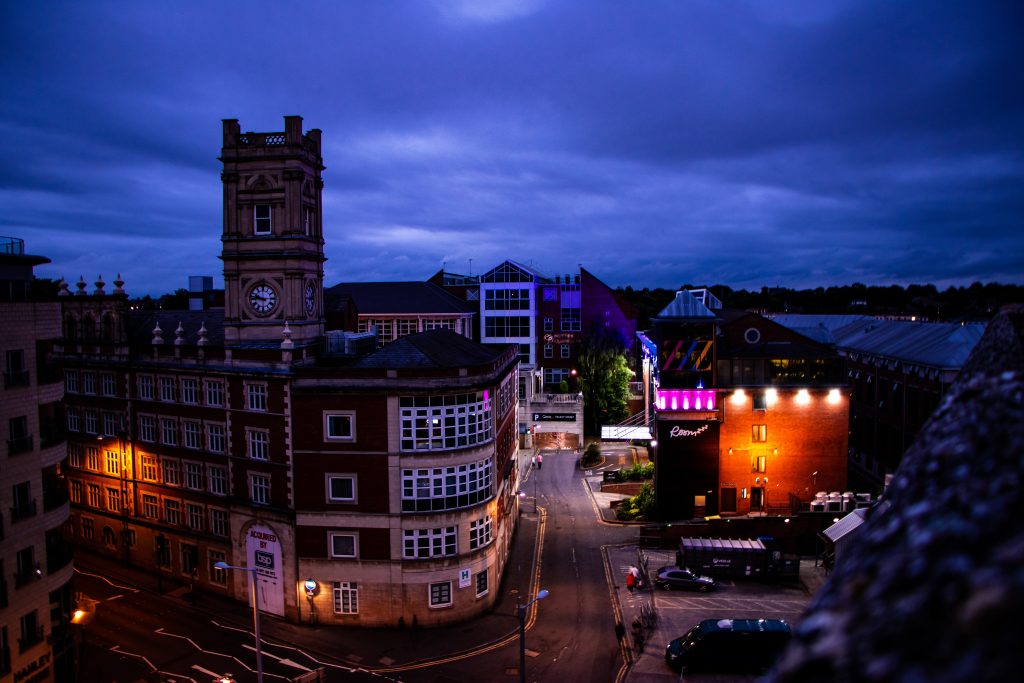 If you're looking for a city that has so much to offer, then Nottingham is the perfect place for you! Whether it's nature or culture that interests you most, this city truly does have something for everyone. The only question now is: When are you moving?
Once you have answered this question, begin planning your move today! To make the moving process easy, hire one of our removal partners here on WhatRemovals! All you'll have to do is input your details, and you'll have multiple removal options in just a few clicks! We have partnered with BAR registered moving companies in Leicester, Brighton, Glasgow, Leeds, Cardiff, London and many more.
Compare Man with Van Companies Quotes
Get quotes quickly and easily from a removals near you.