The Benefits Of Moving To Newcastle
Are you planning on relocating to somewhere you can have both the bustling city life and the more laid back lifestyle in the stunning countryside? If so, Newcastle upon Tyne is your best option. Newcastle, a historical city located in North East England, has seen development in recent years and has since become a popular moving destination for UK residents.
It is, therefore, no surprise that its population has grown to its current number (302,820) and that it is the core and largest city within the Tyneside conurbation, which is the eighth-most populous urban area in the United Kingdom.
If the promise of growth and development is not enough to convince you to consider moving to Newcastle, well, then we might just be able to change your mind! In this blog, we will be enumerating why Newcastle is an amazing place to live for everyone, including students, young professionals, families, and even retirees!
Reasons Why You Should Move To Newcastle
Here are some of the reasons you will want to book a removal company and move to the Newcastle area right away!
Living Costs Are Low
One of the most attractive things about Newcastle is how the living costs here are low, especially compared to major cities like London. The living costs for a single person here run at about £619.94 and for a family of four at £2,152.21. The average net salary in Newcastle, on the other hand, is £1,926.69 per month.
The average price for some essential goods are as follows:
Milk (regular), (1 litre) – £0.90
Loaf of Fresh White Bread (500g) – £0.86
Rice (white), (1kg) – £0.91
Eggs (regular) (12) – £1.61
Local Cheese (1kg) – £4.99
Chicken (1kg) – £5.29
Beef (1kg) – £8.29
Apples (1kg) – £1.71
Banana (1kg) – £1.32
Oranges (1kg) – £1.88
Tomato (1kg) – £2.01
Potato (1kg) – £1.11
Onion (1kg) – £0.87
Water (1.5-litre bottle) – £0.90
Meanwhile, here are the housing costs you will want to keep in mind:
Average Rental Cost – £1,233 / month
Average Property Price – £186,198
Do remember, though, that house affordability is not the only thing you will want to consider when choosing a new home to live in. It is, therefore, also vital for you to know which areas in the city are ideal for you. In Newcastle, the best areas to live in are Jesmond, Fenham, Heaton, North and South Shields, Newcastle Quayside, Chopwells, Gosforth, and the Newcastle City Centre.
If you're wondering about the expenses when relocating, check out these house moving costs.
Compare Man with Van Companies Quotes
Get quotes quickly and easily from a removals near you.
Getting Around Is Easy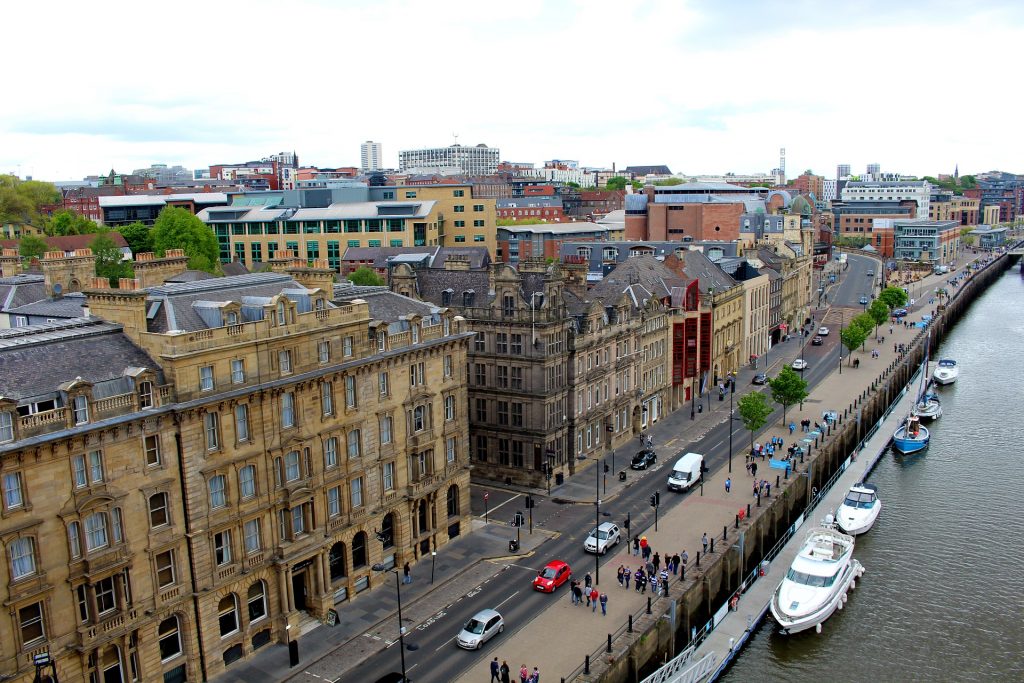 Another thing that makes any area a desirable location is just how excellent the public transport is, and the Newcastle public transport is just as ideal as it can get. After all, there are many forms of public transportation available here.
First, you will find that the Newcastle Central Station is a principal stop in the East Coast Main Line and Cross Country Route. Trains that travel to London King's Cross, Edinburgh Waverly, Glasgow Central, Aberdeen, Inverness, Yorkshire, the Midlands, and the South West pass through here.
Meanwhile, the Tyne and Wear Metro also runs through Newcastle, connecting the city to surrounding areas like Gateshead, Jarrow, and Sunderland. Newcastle also has a network of buses that travel around the city and even to long-distance destinations.
Newcastle also gives you easy access to traffic-free cycle routes, making it the best place to be for those wanting to move somewhere with a promising culture of bicycle usage. Lastly, if you want to fly within the region, the Newcastle Airport is also very accessible.
There Are Many High-Quality Schools
If you are moving and living in Newcastle with your family, you'll be glad to know that there is no shortage of top schools in the city. Moreover, it is a university city, which means there are quite a few options for university education here. This, of course, includes two universities that are both on the list of the UK's best universities, Newcastle University and Northumbria University.
If you are looking for primary or secondary schools, some you will want to consider are Sacred Heart, Walker Riverside Academy, Jesmond Park Academy, Gosforth Academy, St Mary's Catholic School, Kenton School, Excelsior Academy, St Cuthbert's High School, Walbottle Academy, and Benfield School.
Newcastle Has A Great Culture
A proud culture complements every great city. Newcastle's, in particular, is a combination of various ethnicities, languages, and religions. This unique combination is very much evident in its food, visual and performing arts scenes, and most importantly, its festivals and fairs.
The sports culture in Newcastle is vibrant, with its countless professional teams in various sports such as football, rugby, basketball, ice hockey, and even motor speedway. The city is also home to a horse racing course, a greyhound racing track, and annual athletic events like the Blaydon Race and The Great North Run.
The best and probably the most enticing part about moving to Newcastle, though, is its people. The Geordies, after all, are known for more than just their distinct accents and penchant for partying. Newcastle's strong identity also comes from being named one of the UK's Friendliest Cities. Here, you can approach almost anyone for directions, food recommendations, and even some friendly small talk!
There Are A Lot Of Things To Do In Your Spare Time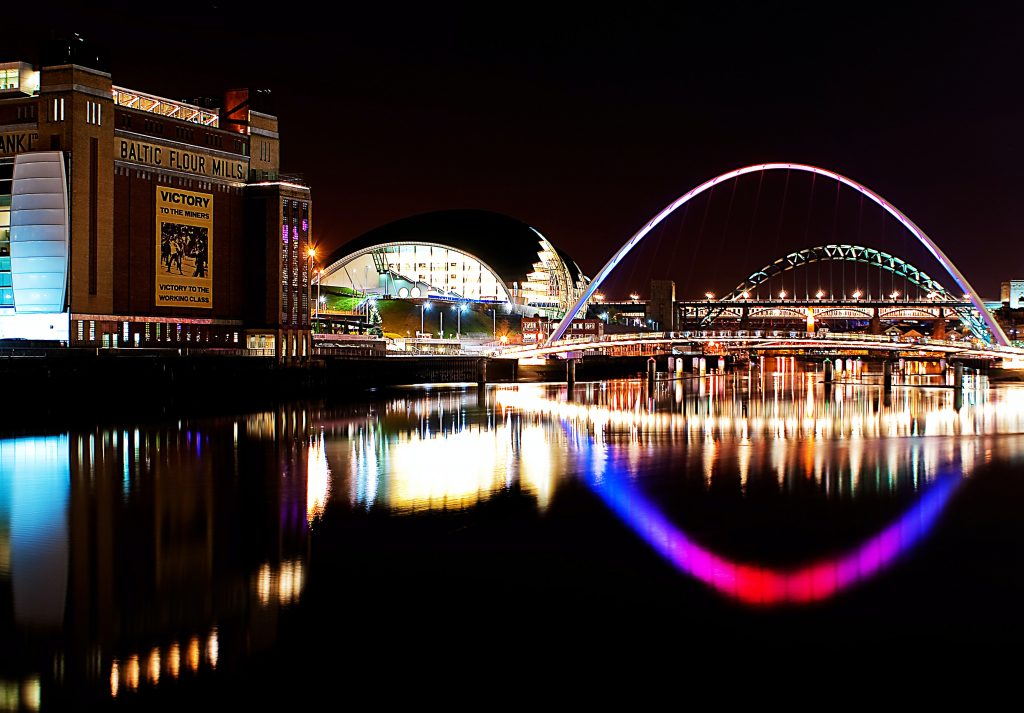 From shopping at Eldon Square Shopping Centre to having tea at the Jesmond Dene Hotel, there are just so many things you can do in this wonderful city! For example, if you are into museums and galleries, you may visit the Centre for Life, the Discovery Museum, the Laing Art Gallery, and the Baltic Centre for Contemporary Art. Moreover, you can check out the city's stunning architecture and infrastructure. Some even date back to the industrial revolution!
Meanwhile, if you're into literature, you may also visit the Literary and Philosophical Society of Newcastle upon Tyne, an independent library in the city, as well as Avison Library and the National Centre for Children's Books.
Aside from the Eldon Square Shopping Centre previously mentioned, you will also want to visit Fenwick Department Store on Northumberland Street and various boutiques and markets around the city.
Lastly, as you may already know, Newcastle is best known for its nightlife and entertainment scene. That means you will find nightclubs, bars, restaurants, and clubs that best suit your taste.
Ready To Move To Newcastle?
If Newcastle ticks all the boxes on your checklist for the ideal place to live, don't wait around and plan your move to the city now! If you need tips on making sure you have a great moving experience, check out our Moving House Checklist! We've also gathered some money-saving tips for moving here and answered many questions about moving house here.
Compare Man with Van Companies Quotes
Get quotes quickly and easily from a removals near you.