Moving To Manchester: Questions You Should Ask Before Relocating and The Answers To Them
When you are relocating, it is only natural for you to be curious and ask as many questions as you can about your new city. After all, doing this will help you feel more comfortable, prepared, and ultimately, confident that you can survive living in new, unfamiliar territory.
However, sometimes, asking the right questions can be just as challenging as moving into a new city blind and unprepared. That is why we have compiled a list of the most relevant and essential questions for you to ask before moving to Manchester, as well as their answers that will help ease your concerns about what life in this city entails.
Through this article, WhatManandVan aims to prepare you for your new move by providing you with the answers to the most critical questions regarding your move. This way, you will be able to make a well-informed decision and feel confident about your relocation. Once you are decided, we will help you connect to Manchester moving companies to help you relocate smoothly.
10 Relevant Questions One Should Ask Before Moving To Manchester (And The Answers To Them)
Question #1: What Is Manchester Like?
The thriving city of Manchester is rich in both history and culture. It is located northwest of London and is known for its industrial past and the strong influence of art, music, entertainment, and activism that has always played an essential role in shaping this city's identity.
The city is one of the UK's most populated, with a current estimate of 547,627 residents. The city is also known for its fast-paced lifestyle and active nightlife, attracting many professionals working in both high tech and financial sectors.
Manchester City is also pretty diverse, with its residents hailing from various parts of the world, including Asia and Africa. It is also one of those cities where you can learn to appreciate different types of weather, from cold winters with lots of rain to warm sunny days in the summer.
Question #2: Where Do I Live In Manchester?
Manchester is a city full of life and opportunity. It has many neighbourhoods with different vibes, all within proximity to each other. Various neighbourhoods are known for different things, depending on their history and current state of development.
Hence, to ensure that you find the best neighbourhood that suits your lifestyle preferences, here is a list of some neighbourhoods in Manchester that have become popular due to their proximity to both commercial hubs as well as business-friendly amenities:
The Northern Quarter
Altrincham
Rusholme
Spinningfields
Sale
Green Quarter
Didsbury
Castlefield
Salford
You will also be glad to know that housing costs in Manchester are not too expensive, in comparison to other metropolitan cities in the UK. The average property price would be £262,290, while the average price for rental properties is £1,188.
Question #3: How Expensive Are Living Costs In Manchester?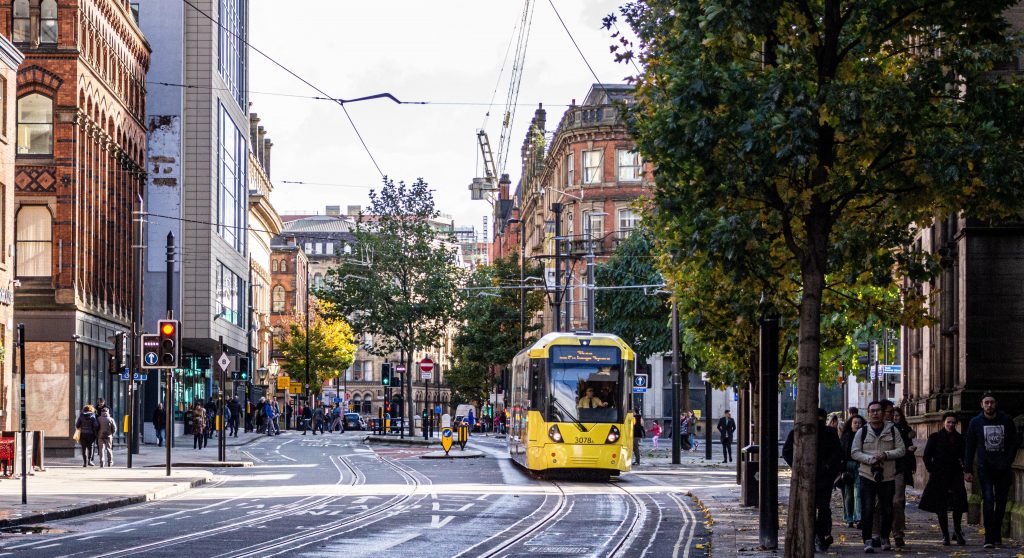 Just like the rest of the UK, Manchester is not poverty-stricken. It has its share of expensive neighbourhoods and cheaper ones to accommodate every budget.
However, you will be glad to know that living costs in Manchester are relatively lower than in other cities such as London or New York City due to its overall affordability for both locals and expats alike, with an average of £694.67 for an individual and around £2,438.49 for a household of 4.
Here is a list of prices for some basic goods in Manchester that you need to know about:
Meal For 2 At A Mid-Range Restaurant – £60.00
Meal For 2 At An Inexpensive Restaurant – £15.00
Meal At A Fast Food Chain – £5.65
Milk – £0.99/litre
1 Dozen Eggs – £2.22
Chicken – £5.65/kilo
Beef – £8.30/kilo
Banana – £1.34/kilo
Potato – £1.32/kilo
Water – £1.20
Do note, though, that prices and cost of living may further vary depending on the neighbourhood you are living in. Do note, though, that prices may further vary depending on the neighbourhood you are living in. Also, remember to refer to the Manchester City Council for anything concerning your council tax. That way, you will find out more information about the rates that apply in your new city!
Question #4: Is Manchester A Safe City?
Being a metropolitan city, Manchester is used to seeing its fair share of crimes. However, if you are wondering whether this city can be considered safe or not, the answer would have to be yes!
In fact, Manchester topped Homedit's 2021 list of the safest cities in the UK, boasting of its low crime rates and overall safety based on the following criteria:
Flood risks
The number of buildings within a 2km radius of a fire station
The number of buildings within a 2km radius of a hospital
Streetlight maintenance
Question #5: What Type Of Jobs Are Available Here?
Manchester has a vibrant economy and is home to many small, medium and large companies. It also offers various job opportunities for locals and immigrants looking for opportunities in fields such as digital and creative, financial, legal and business services, biotechnology, advanced manufacturing, environmental technologies, tourism, global sports brands, media and real estate.
Question #6: How Do I Get Around Manchester?
Getting around Manchester is a breeze, thanks to its excellent public transport system that allows commuters and visitors alike to get from one place to another at the push of a button.
Here are some ways in which you can commute around this city:
By Bus
Greater Manchester operates an extensive bus network with over 50 bus companies going on 100 different routes. A good majority of public transport journeys made in Manchester are made via these buses, accounting for almost 80% of all journeys accounted for.
By Tram – If you want to commute around Manchester by rail, the best solution would be to use the Metrolink light rail network. The tram has 99 stations across eight lines, servicing the entire city, including the city centre itself.
By Train
The third option for commuters in this city would be to use the rail network, which has stations situated all across Greater Manchester and beyond!
By Bike/On Foot
The city has dedicated cycleways and a vast pedestrian network. If you prefer to commute by foot or bike, this is an excellent way to go!
Driving is also a good option, particularly if you want to get out of the city centre. However, because the city already has a well-connected transport system, driving here is not really a necessity.
Manchester also has an extensive canal system which, at one point, served as a water taxi route in the city. However, the city government has since ceased water taxi operations, thus leaving this canal system for leisurely use only.
Question #7: How Is The Culture In Manchester?
The city is home to many museums, art galleries and theatres. It also has a rich history that spans over 200 years of industrialisation, which you will be able to learn about once you visit the museum dedicated to it.
Moreover, the city also holds many festivals throughout the year. The Manchester International Festival, for example, is a popular music and arts festival which has been running since 2007. Other festivals held here include the Manchester Food & Drink Festival in July/August every year, the Greater Manchester Pride events in August-September annually and many more!
The city is also home to many sports teams, particularly those playing football! It has its own Premier League team – Manchester United Football Club or simply "Man U" for short. Other clubs have been established here as well. This includes Manchester City FC and Bolton Wanderers Football Club.
Question #8: Is Manchester A City For Young People?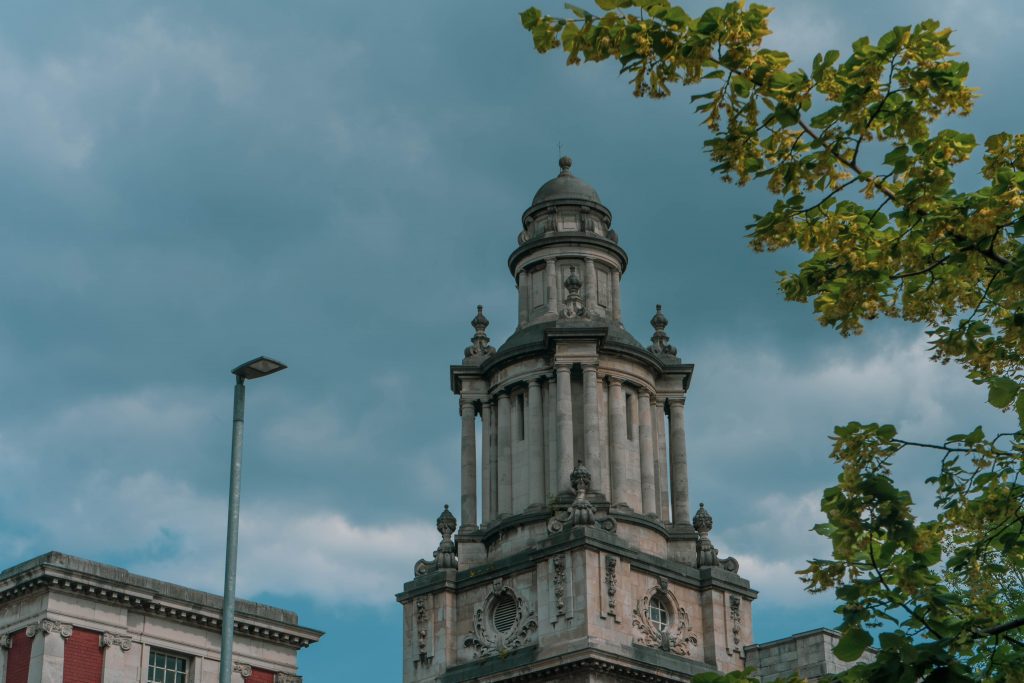 Manchester has a vibrant nightlife scene, which is popular among the younger crowd. It also serves as a top educational centre with many excellent schools and universities in and around its city limits. This includes Manchester University, which is one of the top universities in the UK.
Manchester has a vibrant nightlife scene, which is popular among the younger crowd. It also serves as a top educational centre with many excellent schools and universities in and around its city limits. Thus, if you are looking for a place to live where there's fun 24/7, then Manchester might be your ideal choice!
Compare Man with Van Companies Quotes
Get quotes quickly and easily from a removals near you.
Question #9: How Do I Make New Friends In Manchester?
Manchester is a cosmopolitan city so that you will find people of different backgrounds here. There are many events held in the city which attract visitors from all over the world, thus giving room for new friendships to be formed!
You can also get involved with local volunteer work or join some community groups. This way, you are more likely to meet new people who share similar interests and values as you!
Question #10: What Tourist Destinations Should I Visit?
Manchester is a city that's just oozing with history and culture. If you are interested in learning more about the industrial revolution, visiting places such as Trafford Park Village Museum would be a great idea!
The museum offers an insight into how life was back during those times through its recreated streets from this era of time. You can also learn more about the people who lived and worked here through various exhibits.
Moreover, if you are interested in art, visiting places such as Manchester Art Gallery is a must! The museum has an impressive collection of British paintings from the 16th to 20th century. It also hosts international exhibitions throughout the year, which can be great for those looking to gain more exposure.
Meanwhile, the Museum of Science and Industry (MOSI) is perfect for those who want to learn more about the city's industrial history. It allows you to explore the North West region like never before, giving you an idea of how life was during that era!
Make Moving To Manchester Easy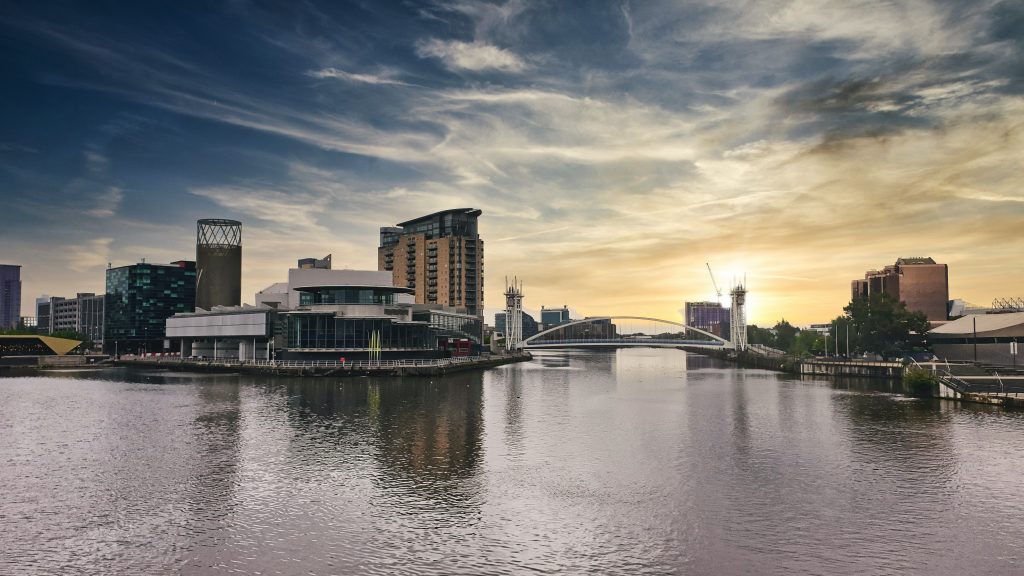 Now that you know everything you need to know about Manchester, why not make your move here as easy and simple as possible? Here are some helpful tips that could make your relocation to Manchester go smoothly:
Plan your house move as early as possible! Before you even think about relocating to the city, you should start planning your house move first. This will give you enough time for looking around for new homes and packing up your belongings accordingly!
Be ready with legal documents at hand before moving day arrives. There is nothing more important than having all of the necessary legal documents in hand. This is especially true if you are planning to buy a property here and need enough time for completing all of the paperwork involved!
Research about the neighbourhoods you are interested in living in to better understand which one will suit your lifestyle. This way, it's easier for you to narrow down your options when house hunting!
Get rid of unnecessary things that might take up space and storage by holding on to them or selling these items online. This way, it's easier for you to free up space and have a more organised home before moving in.
Network with other people who are relocating here as well so that you can get answers from those who have been through what you're going through right now! This will also give you an idea of how others handle their relocation experience from start to finish.
Hire a house removals company to help you out with your relocation. Most moving companies offer a wide variety of services, including storage, packing and unpacking of items, and transportation. This way, you don't have to worry about finding multiple companies for each service! Such companies will be able to keep your belongings safe and secure during the entire moving process. If you are unsure where to find the best moving company for you, check out WhatRemovals' partner Manchester moving companies. We have a wide range database of removal firms across the UK so you won't have to look anywhere else to find reliable and cheap removals in London, Brighton, Glasgow, Cardiff, and some other locations.
Make sure to have the utilities in your new home up and running before your arrival. This way, you won't have to worry about any inconveniences when settling in! Call up each utility company and ask their customer service representatives what's required for your move-in process.
Why A Removals Company Is Important When You Are Moving To Manchester, London, and Anywhere Else In The UK
If you are planning on moving to Manchester, London, or any other city in the UK, then it is important that you hire a professional removals company to help you with the move. There are many benefits of hiring a removals company, and this article will discuss some of them.
One of the main benefits of hiring a removals company is that they will be able to help you pack your belongings. This is important because it will allow you to pack your belongings in a way that is safe and secure. The last thing you want is for your belongings to be damaged during the move.
Frequently Asked Questions About Moving To Manchester
Manchester is renowned for its rich industrial heritage, vibrant music scene, and iconic football clubs. It's a city that seamlessly blends history with modernity, offering a unique blend of cultural experiences.
Absolutely! Manchester is one of the UK's most vibrant cities, boasting a diverse cultural scene, excellent educational institutions, and a thriving job market. Its cosmopolitan atmosphere combined with a relatively lower cost of living than London makes it an attractive place for many.
While Manchester is one of the major cities in the UK, its cost of living is generally lower than that of London. However, it might be slightly higher than some other cities in the North. It's always a good idea to research and compare costs before making a move.
Manchester boasts an extensive public transportation system, including buses, trams, and trains. The city is also well-connected by road, making it easy to travel both within the city and to other parts of the UK.
No, our platform is free for users looking to find a man and van service. Our aim is to make the process of finding the right service provider as seamless and cost-effective as possible.
We recommend discussing any issues directly with the service provider. However, if you're unable to resolve the issue, please contact us. While we don't directly mediate disputes, we take feedback seriously and it can affect the listing of the service provider on our site.
Yes, at WhatManandVan, we always match users with multiple companies. This ensures you receive a range of quotes, allowing you to compare prices and services to make the best decision based on your requirements and budget.
Final Thoughts
Manchester is an exciting city that offers a lot of things to see and do. If you're planning on moving to Manchester soon, having answers to these common questions is recommended. Now that you know the answers to them, why not start exploring this wonderful city?
Meanwhile, if you require more moving house tips, check out our advice section for more help.
Compare Man with Van Companies Quotes
Get quotes quickly and easily from a removals near you.