Your Best Guide For Moving To Liverpool
Football, the Beatles, and a magnificent city centre.
These are only some of the things that stick out to anyone who hears of Liverpool. That, in fact, has made this beautiful city appealing to both tourists and immigrants alike. However, for the latter, knowing how many goals Liverpool FC scored last season or knowing just how important Liverpool was to the Beatles' story does not really do much to ensure that moving here is the best decision.
Don't get me wrong! The Beatles and Liverpool FC are more than enough reasons for anyone to want to move to this thriving city. However, there is so much more about this city that makes moving here all the more worth it. Moreover, you will find that there is a lot more to Liverpool than just being a British city. Below, you will find a list of things you should know about Liverpool before making the move here.
Things You Must Know About Liverpool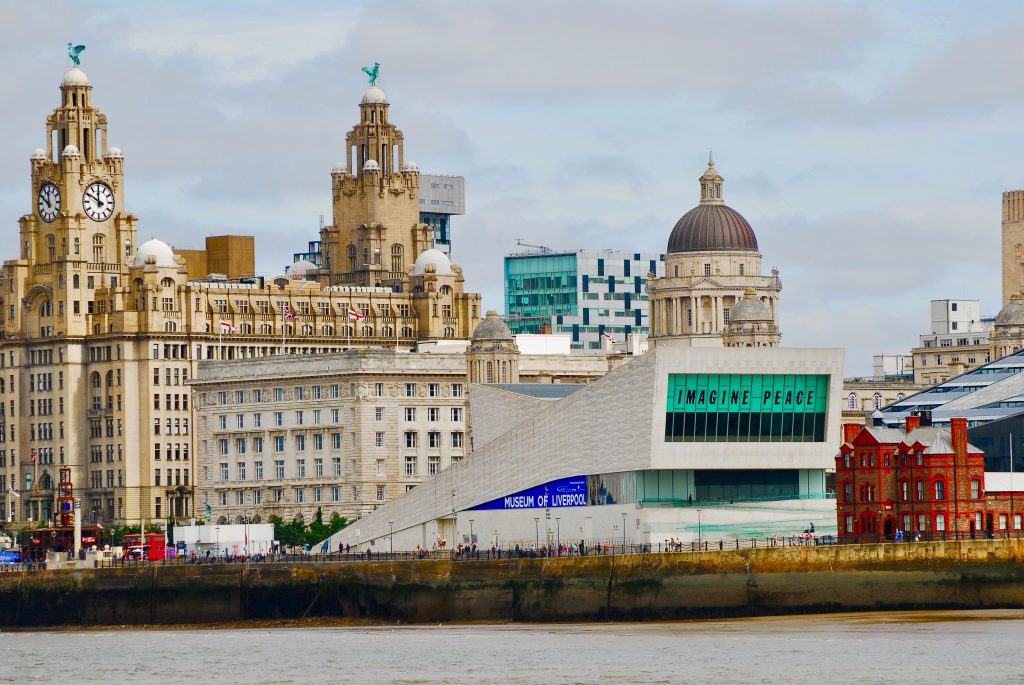 Liverpool, a British city in Merseyside County, covers an area of about 43.280 square miles and is considered home by almost half a million people, the majority of which are residents in its metropolitan area.
It is made up of the city centre, various districts, and a handful of suburbs, each with its unique history, culture, activities to enjoy, and things to see. As a thriving international hub for tourism and an industrial centre that has been around since the mid-18th century when it was first established, it is safe to say that Liverpool has a lot on its plate.
Living Costs In Liverpool
Compared to other major cities in the UK, Liverpool is fairly inexpensive, with consumer expenses running from £649.36 to £2,280.53, depending on the number of people in your household.
These costs are about 20.54% lower than in London, 2.33% lower than in Bristol, 6.58% lower than in Manchester, and 13.48% lower than in Brighton, which is a massive advantage if you are looking for cheap but quality accommodation and food. To give you an idea of how much the most essential goods and restaurants cost in Liverpool, check out this list:
Meal At An Inexpensive Restaurant – £12.00
Meal For 2 At A Mid-Range Restaurant – £60.00
Meal At A Fast Food Chain – £6.00
Milk – £0.85/litre
1 Dozen Eggs – £1.61
Chicken – £5.24/kilo
Beef – £7.08/kilo
Banana – £1.21/kilo
Potato – £0.73/kilo
Water – £0.83
With these figures in mind, it is safe to say that while Liverpool's rich culture and history make it an exciting place to visit or even live in, its affordability when it comes to consumer goods and services is what makes it an even more attractive city to move into, especially for people looking for a change of culture and scenery.
Housing In Liverpool
When you are moving to Liverpool, there are plenty of housing options for you to choose from when moving here, including high-rise apartments and flats, terraced homes with backyards for barbecues in the summertime, and even detached and semi-detached houses complete with spacious bedrooms perfect for children who are just starting school or learning how to study on their own.
Don't worry if you have your heart set on getting a house with a private garden or backyard, though. Most of the housing options in Liverpool are located near award-winning parks and reserves, making it easy for you to explore these sites without having to leave your neighbourhood.
Here are the average prices of the housing options in Liverpool:
Average Property Price in Liverpool – £186,414
Average Rent Price in Liverpool – £807
The Liverpool Job Market
Liverpool is one of the biggest cities in England, so it should be no surprise that there are many opportunities here to find work. This means you can expect a high quality of living with many job prospects available!
The city is home to businesses from various industries like leisure and tourism and others in the service sector, including administration, education, health, banking, finance, and insurance. That means that if you are an entrepreneur or a business owner, Liverpool is also the place to be.
In fact, there are also several sectors where jobs in Liverpool could prove ideal for expats from other countries! This includes manufacturing and production as well as transport and logistics due to its access via various transportation routes that run through it.
Transportation In Liverpool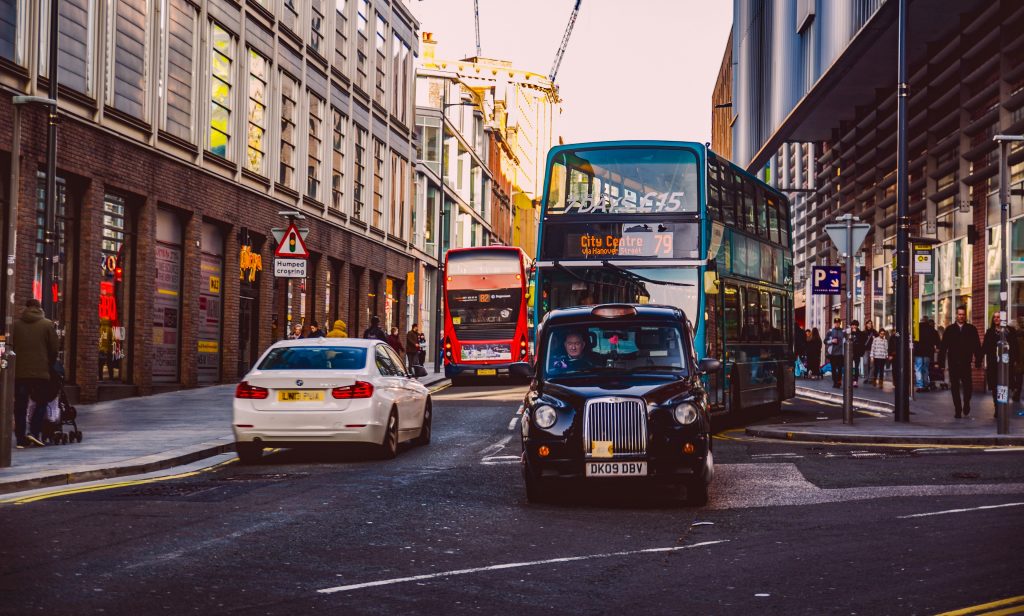 Liverpool is one of those cities that you can get around on foot. There is no need to worry about traffic and getting stuck in a parking lot either because there will always be public transport available where it has been mandated by law to stop for people who need a ride.
You will also find that Liverpool has an extensive bus system, which includes both local and inter-city buses across the city and those going from Liverpool to surrounding areas in Merseyside County. The metro line that connects various parts of the city is also part of this transportation network, making it easy for residents to get around. In fact, even those who live further away from Liverpool city centre have many transportation options to choose from!
Liverpool is also well connected with other cities in England and Europe through train services that run daily throughout the day. Liverpool also has an extensive system of roads within the city as well, making it easier for people to travel by car or other private transportation options.
Meanwhile, if you're looking for ways to get to other UK cities or even to another country, you will find that the Liverpool John Lennon Airport is one of the best ways to go. This airport is only located about less than 10 miles away from the city centre. It has both inter-city and international flights that can take you to places like Belfast, Alicante, Dublin, Milan Malpensa Airport, Edinburgh International Airport (Edinburgh), Bristol airport (Bristol) and many more!
Education in Liverpool
There are plenty of educational opportunities in Liverpool, whether you are looking for primary schools, secondary schools, or even institutions for tertiary education. There's also several language schools and colleges that offer courses for international students.
Moving to Liverpool from abroad? Check out these international moving tips.
Some of the universities in Liverpool include The University of Liverpool, Liverpool Hope University, Liverpool John Moores University, and Liverpool Institute for Performing Arts. There are also several public schools in the city that you can enroll your children into if they need to study or learn new skills!
Health Care In Liverpool
The healthcare system in England is known worldwide as one of the best medical care systems ever developed. This means expats moving to Liverpool have access to some of the finest health care in all of Europe.
There are also various medical services available, including hospitals with emergency rooms staffed by doctors and nurses 24 hours a day, even during weekends!
Arts And Culture In Liverpool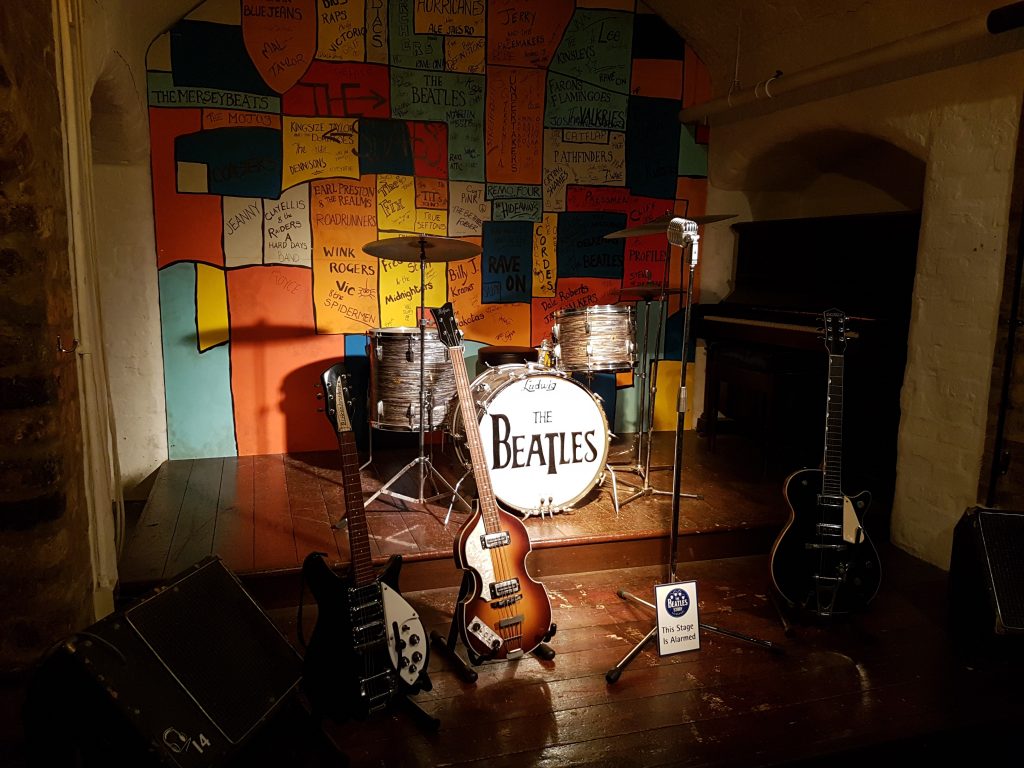 Liverpool is well-known for its art and cultural scene, which means that it has a lot to offer everyone who wants to live here. And while some may argue against the merits of going out on a Saturday night or even spending time in a museum when you could be working on your next big project, there are plenty of reasons why living in Liverpool is worth it.
For starters, there are various museums that you can visit to learn more about the history of Liverpool and its people through interactive exhibits. This includes attractions like International Slavery Museum, which gives an in-depth look at slavery and how they have shaped modern society today! It also has a section where you will find stories of people who have been through these experiences, making it a personal experience for everyone.
There are also various art galleries that you can visit spread out all across the city to appreciate the local talent and international ones! This includes Tate Liverpool, which is one of many museums under this prestigious art group, along with others like Walker Art Gallery and World Museum Liverpool.
In addition to this, there are also many theatres that you can visit in Liverpool which play host to a number of shows and performances throughout the year. This includes Royal Court Theatre, Unity Theatre, Epstein Theatre, among others! You can check out their show schedules online or just drop by during the day to see what's playing right now!
Lastly, you will find that football runs through every Liverpudlian's veins as they are all keen to talk about the newest Liverpool FC transfer rumours. While some may not be interested in football, this is an excellent way for you to bond with others and make new friends!
Liverpool Green Spaces
Liverpool is a very green city where you can go for walks and enjoy nature's beauty during the weekends. There are many parks to choose from, including Sefton Park, Metropolitan Park, or even Otterspool Promenade, which has stunning views of Liverpool!
You will find that there are also dedicated bike paths across the entire city, so cycling around is a great way to get from one place to another without having to worry about getting stuck in traffic. There are also dedicated bike lanes for those who prefer travelling via bicycle as it is an easy and cheap mode of transport, not to mention good exercise because it gets you up off the couch!
In addition to this, there are many green spaces where you can go for a picnic, have BBQs or just relax and enjoy the view. These spaces include Otterspool Promenade, Newsham Park and Stanley Park, among others!
The Liverpool Community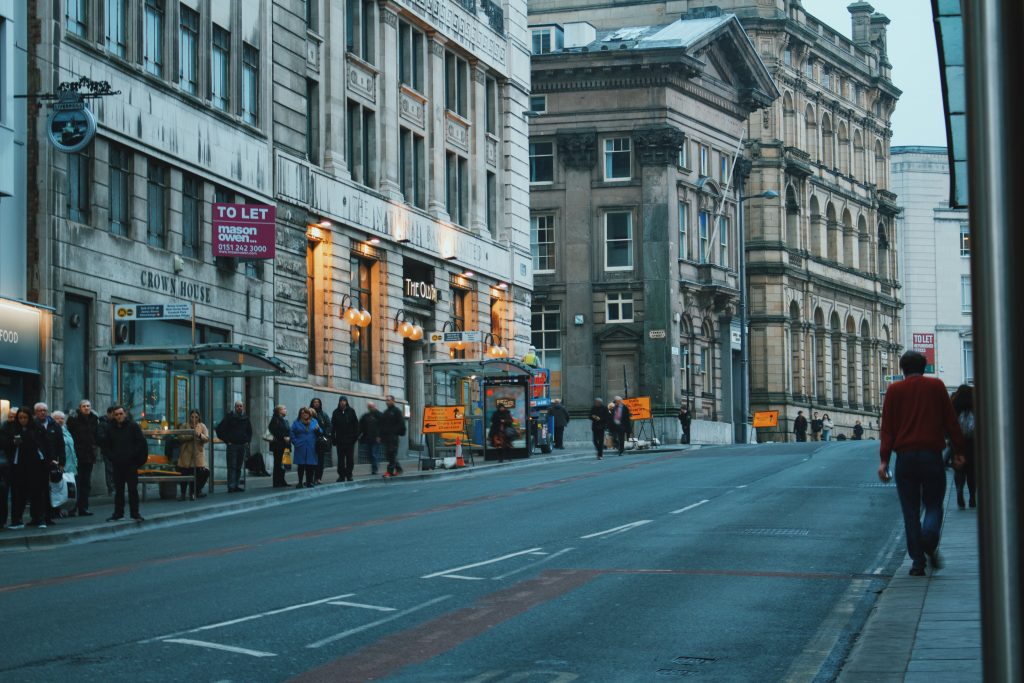 Luckily, what makes Liverpool so appealing also contributes significantly to making life here easier: community spirit! From local businesses opening up their doors to immigrant owners to the great number of community events and festivals that take place, it is pretty clear that Liverpool's communities are working hard for one another.
Liverpool has always been a city where you can make things happen, even when times are tough – which they certainly have not been in recent years! From the days of slavery and beyond, people have been coming to Liverpool from all over for a helping hand as well as an opportunity.
In fact, it is this very spirit that has made the city what it is today: open and accepting of people from different backgrounds who have lots to offer in their own right! So whether you're here because of business opportunities or just simply looking to settle in a new place, Liverpool is the right choice for you!
Compare Man with Van Companies Quotes
Get quotes quickly and easily from a removals near you.
Moving To Liverpool Tips To Remember
Like with every big move, there are many things to keep in mind when moving to Liverpool. To make your transition into this vibrant city easier, here are some tips that you should take note of before signing the contract on a new house or flat!
Liverpool is a trendy tourist destination, so you can expect crowds of people to visit the city daily. To avoid being stuck in traffic all day long and to make your life easier as well as more convenient, it would be best if you commuted via public transport or carpooled with other members of your new community who are also living here.
Liverpool is a big city, so finding your way around can be challenging at first. For this reason, you should always have an up-to-date map or navigation system on hand to make sure that you get where you are going safely and in the shortest amount of time possible!
A man and van company in Liverpool will be able to help you move into your new place quickly and easily. This is because moving companies are trained and experienced in making big moves across the country go as smoothly, effortlessly, and safely as possible. For trusted man and van companies in Liverpool and other major cities in the UK like London, Manchester, Bristol, Bournemouth and Leicester, you can rely on WhatManandVan. Moreover, if possible, try to get an idea of which are the busiest times in Liverpool so that you can avoid them by moving around those days instead!
Explore the city and make new friends while getting used to your new home. Moreover, it will give you an idea of where all the local amenities are located so that if anything needs fixing in your house or flat such as broken pipes, faulty wiring etc., then at least there is someone nearby who can help you out!
Lastly, before moving to Liverpool, you must have a budget for your move and what sort of lifestyle and cost of living you are prepared to settle with. This will make the process much easier and less stressful if any problems should arise along the way, such as broken appliances or unexpected bills.
Moving To London, Liverpool, and All Across The UK With A Removal Company
A house removals company can provide a full range of services to make your move as stress-free as possible, from packing and unpacking to storage and transportation. They will have the expertise and experience to ensure that your belongings are safe and secure throughout the moving process.
Final Thoughts
Liverpool is a wonderful place to live if you are looking for something new or just want some adventure. In addition to the history of Liverpool, which dates back hundreds of years ago, there are many reasons why living in this vibrant city full of life is worth it.
Do you think this is where your new home should be? If so, make sure to check out our collection of moving tips here! Meanwhile, if you have yet to find a removals company in Liverpool, here is a link to some of the best!
Compare Man with Van Companies Quotes
Get quotes quickly and easily from a removals near you.