Guide On Moving To Leicester: 5 Things You Must Know
Are you planning on relocating to the East Midlands area? If so, moving to Leicester would be one of your most ideal options for many reasons. Despite this, though, you must know that moving to a different place can be challenging. There are so many things you must consider before making the move. This guide will give you an idea of what you should know about moving to Leicester.
A Brief Overview On Leicester
The landlocked city of Leicester is one of the country's oldest and largest. It has a population of 329,839 as of the 2011 census and is known to be a relatively diverse area in terms of ethnicity, race, language, religion, sexuality, and more.
Because of the economic conditions, health, work-life balance, environment, and jobs of its residents, Leicester has been classified as one of the UK's best multiple times in the past few years. Moreover, the city's conservation and sustainable development efforts have helped them bag the title "Britain's first European Sustainable City."
The city has a maritime climate, which means you should expect mild to warm summers and cool winters, rain spread throughout the year and low sunshine levels.
Things To Know Before Moving Leicester
#1: Living Costs in Leicester are Affordable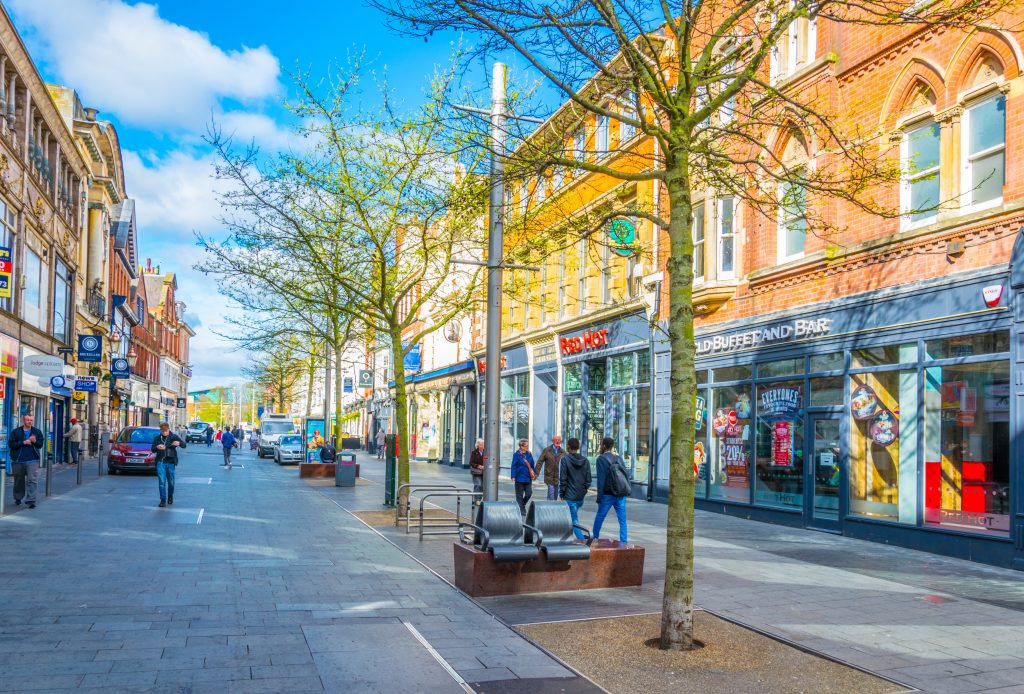 First of all, you will be glad to know that living costs in Leicester are cheap. This is especially true when you compare these costs with London, where consumer costs are about 25.10% more expensive. That means, although the average monthly salary in Leicester (£1,807.75) is also lower than that in London (£3,116.67), you will still be able to live comfortably.
Here, you will find that everything, including household supplies and transport, is affordable. Below, we have gathered all the information you need to know about the living costs in Leicester:
Milk (regular), (1 liter) – £0.89
Loaf of Fresh White Bread (500g) – £0.91
Rice (white), (1kg) – £1.00
Eggs (regular) (12) – £1.55
Local Cheese (1kg) – £5.10
Chicken (1kg) – £3.96
Beef (1kg) – £8.27
Apples (1kg) – £1.36
Banana (1kg) – £1.16
Oranges (1kg) – £1.75
Tomato (1kg) – £1.45
Potato (1kg) – £1.00
Onion (1kg) – £0.73
Water (1.5-litre bottle) – £0.96
Aside from such essential goods, you will also find that restaurant prices in Leicester are significantly lower:
Meal for two at an Inexpensive Restaurant – £24.00
Meal for two at a Mid-Tier Restaurant – £47.50
Meal for two at a Fast Food Chain – £12.00
Lastly, you will find that house prices in the area are fairly affordable, too! Here's a peek at the average house price and rental costs in Leicester:
Average Rental Price for A Apartment (1 bedroom) in Leicester City Centre – £589.39
Average Rental Price for A Apartment (1 bedroom) Outside of Centre – £533.75
Average Rental Price for A Apartment (3 bedrooms) in Leicester City Centre – £942.86
Average Rental Price for A Apartment (3 bedrooms) Outside of Centre – £728.57
Average Price per Square Meter to Buy Apartment in City Centre – £2,750.00
Average Price per Square Meter to Buy Apartment Outside of Centre – £2,200.00
Compare Man with Van Companies Quotes
Get quotes quickly and easily from a removals near you.
#2: There Are Many Housing Options Available in Leicester
Whether you are looking for small flats or large terraced houses, you will find that Leicester has a lot of housing options for you to choose from. As mentioned above, these housing options are also affordable, which means you can have an easy time finding a place to live.
Depending on the area where your home is located, there are different types of houses available for rent or sale. However, if you are more concerned about the location, here are some areas you will want to consider: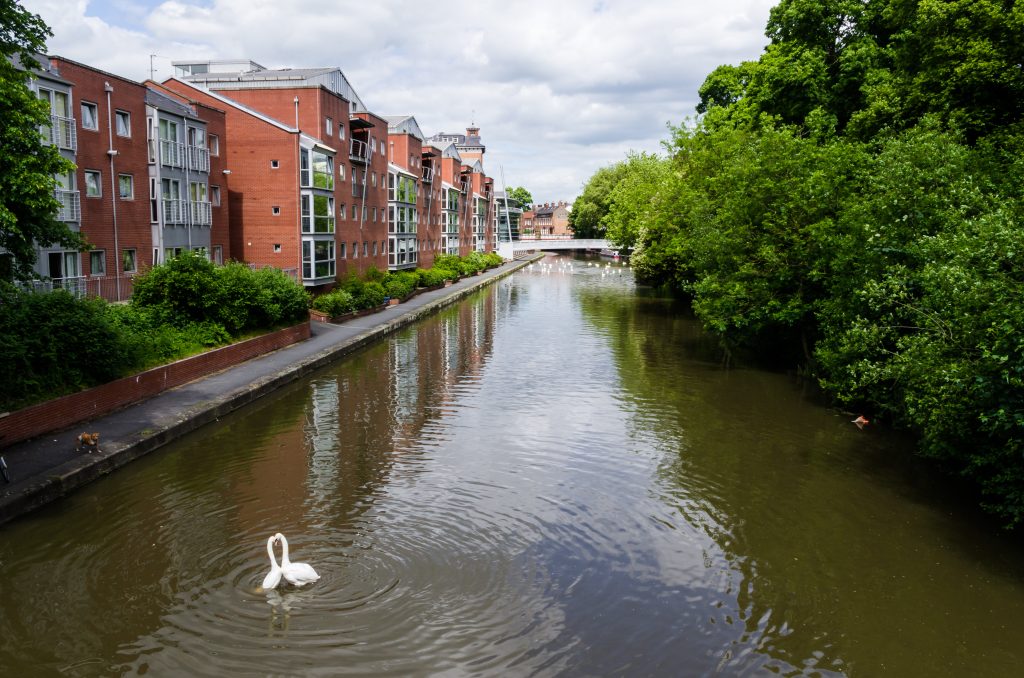 City Centre
Oadby
Clarendon Park
Mountsorrel
Narborough Road
Evington
Loughborough
Kibworth
Wigston
The Cultural Quarter
Do note, though, that prices will still vary between the abovementioned locations. So, if you don't mind commuting to work, then you can look for housing in more affordable areas.
#3: Leicester Has Great Transport Links
One thing you will want to know about Leicester is that it has great transport links, namely bus services and railway services that travel through Leicester and other major cities in the UK. There are numerous bus routes and railway stations in the area, including St. Margaret's Bus Station, which means you will not have any trouble commuting to work or going around the city.
A National Cycle Network route also passes through the area, making it easy for you to cycle around the city and its outskirts. Meanwhile, if you plan on driving to get around, you will be glad to know that several roads give locals easy access to Leicester's neighbouring towns and cities.
Lastly, Leicester is also home to a large international airport known as East Midlands Airport (EMA). The airport has flights arriving from and departing for various destinations around Europe and beyond.
#4: There Are Endless Educational, Career, and Financial Opportunities in Leicester
As a resident of Leicester, you will have access to countless opportunities regarding your career and education.
From great primary schools and notable secondary institutions to renowned universities such as Leicester University and De Montfort University, Leicester is the perfect place for you if you are looking to gain knowledge and work towards a successful career.
Aside from these institutions, residents also have free educational resources at their disposal via the city's libraries or community centres. These include adult learning classes that are open for everyone living in Leicester, regardless of background.
There are also several job opportunities available for people who want to work in Leicester and its neighbouring towns, such as Loughborough and Hinckley. The local government is currently making moves to create more jobs by investing money in the community's future – from building new housing projects to creating a state-of-the-art university that will provide locals with more options for education and career opportunities.
Several major companies and small businesses in the manufacturing, engineering, retail, and food industries also operate out of Leicester, so this is an added advantage for people, especially young professionals looking to work in the city.
If you are looking for a city that provides endless educational, financial, and vocational opportunities in one place, then Leicester is the perfect choice for you!
#5: There Is Something For Everybody In Leicester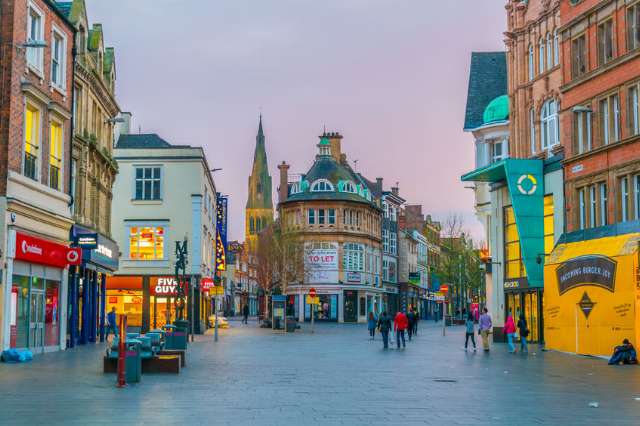 Lastly, you will be glad to know that Leicester is the perfect place for you, no matter what kind of lifestyle or interests you have.
For example, if you are outdoorsy, you can visit one of Leicester's beautiful parks or green spaces, such as Abbey Park, which features ancient ruins and the stunning Botanic Gardens. You could also try out cycling with friends or family along National Cycle Network routes or go for a jog and explore the city by foot at any time of day without having to worry about safety issues.
If you are a sporty individual, you will be glad to know that Leicester has several sports teams and associations. For example, the professional football club known as Leicester City Football Club plays in the Premier League – the highest division of English football. Meanwhile, top-level cricket matches can also be watched at Grace Road Stadium, while rugby games can be viewed at Welford Road Stadium.
If you are more of a homebody, then there is no shortage of entertainment options in Leicester! The city has several shopping centres and markets where you can spend some quality time with family or friends while browsing through shops for new clothes, decor items, electronic appliances, books, music albums and DVDs to add to your collection, and much more.
There is also a wide range of restaurants and pubs in Leicester where you can dine or grab a drink with family or friends at any time of day – from the popular Highcross Leicester Shopping Centre on Granby Street that features both chains and local restaurants.
Meanwhile, there are also a handful of museums and galleries in Leicester, including the New Walk Museum and the National Space Centre, making it a great place to be when you're into that kind of stuff!
Lastly, Leicester is home to various historical landmarks, including the burial place of King Richard III, the Clock Tower built in the 19th century and features a Victorian Gothic style, and Leicester Cathedral – an exquisite cathedral with exterior walls made of limestone.
The bottom line is there's something for everybody living in or visiting Leicester! It truly is one of those places where you can have it all without having to travel too far from home.
Leicester is definitely a vibrant and growing city that offers a lot of opportunities for people looking to move there. Whether you're a student, a professional, or a family, there are many reasons why Leicester might be the perfect place for you. If you're looking for a reliable and affordable man and van service to help you move to Leicester, WhatManandVan can help. With its extensive network of trusted partner companies, WhatManandVan offers man and van services not only in Leicester but also in other major cities like London, Manchester, Bournemouth, Liverpool, and Bristol. By working with these reputable service providers, WhatManandVan ensures that customers receive quality and hassle-free moving services, no matter where they are located. So whether you're moving from London to Leicester or from Bristol to Leicester, WhatManandVan has got you covered.
Final Thoughts
These are just some of the many things that people should know when they're planning to move to Leicester, and there is much more to find out about this optimal location! So if you want an exciting life without having to compromise on your quality of living – then look no further than Leicester as it's packed with opportunities for everyone!If you've been convinced about moving to Leicester and would like more information on how you can make the move, be sure to contact Leicester removal companies or Man with Van to help you out with the relocation!
Compare Man with Van Companies Quotes
Get quotes quickly and easily from a removals near you.