Why You Should Consider Moving to Glasgow
The Scottish city of Glasgow has seen its fair share of ups and downs. Despite this, the city still manages to charm visitors with its friendly locals, impressive architecture, rich history, and most importantly, its liveliness and vibrance. It is, therefore, very understandable that the city is becoming increasingly popular among people relocating, and has been seeing constant growth in population and its economy within the past few years.
Moreover, Glasgow provides an excellent quality of life for families with an abundance of financial and career opportunities, good schools in the surrounding areas, and a strong sense of community. Additionally, there are plenty of outdoor spaces where you can enjoy nature while still being close to everything this city has to offer. What more is there to ask for, right?
If, however, you are still unsure about whether or not to make the move, here is a complete list of reasons why you should consider moving to Glasgow!
Top Reasons For Moving To Glasgow
Here are the top reasons why moving to Glasgow, Scotland is ideal for you and your family:
Living In Glasgow Is Affordable
Glasgow is one of the various major cities in the UK. It is, therefore, no surprise that it is the largest city in Scotland in terms of economy and is one of the most populated cities in the UK. Despite this, though, it is still a very affordable place to live in. For example, the average living costs here run at around £615.64 for an individual and about £2,185.08 for a household of Glasgow's consumer prices are also run at a lower cost (approximately 20.74%. lower) compared to that in London.
Even rent and residential homes are very much affordable here with the following reasonable property prices:
Average Property Price – £195,298
Average Monthly Rent Prices – £1,001
Moreover, even with a modest income, it will be easy to afford more, based on the average price of the following items:
Meal At An Inexpensive Restaurant – £15.00
Meal For 2 At A Mid-Range Restaurant – £50.00
Meal At A Fast Food Chain – £6.00
Milk – £0.91/litre
1 Dozen Eggs – £2.02
Chicken – £5.74/kilo
Beef – £6.87/kilo
Banana – £1.07/kilo
Potato – £1.08/kilo
Water – £0.85
Glasgow council taxes are also pretty reasonable, with it running anywhere between £924.00 to £3395.70, depending on your council tax band. For more information about council taxes in Glasgow, check this out.
Moving To Glasgow Opens Up Various Opportunities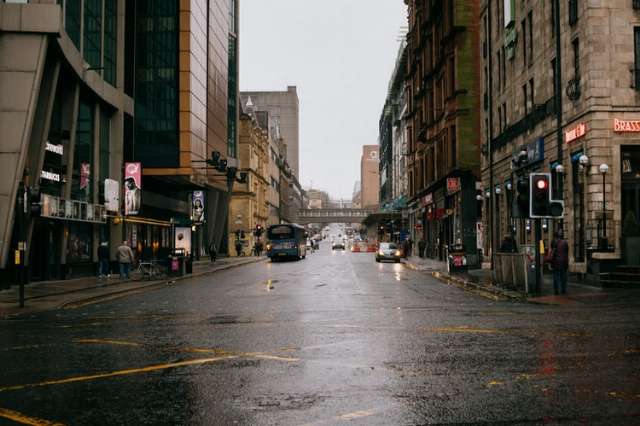 Moving to Glasgow opens you up to a whole new world of opportunities. For one, the city's diverse economy is growing fast, with many industries flourishing here, such as life sciences and financial services. This means there will always be opportunities on the job market for people who have their set of skills in these fields.
Even if you are not into these industries, though, there is still no need to worry because Glasgow also offers other opportunities for work, such as in construction and engineering or food & beverage industry jobs. And since it has a high concentration of museums and libraries plus plenty of outdoor spaces, the city is perfect for people who are creative and love to explore nature.
Moving To Glasgow Gives You An Affordable And Quality Education For Your Children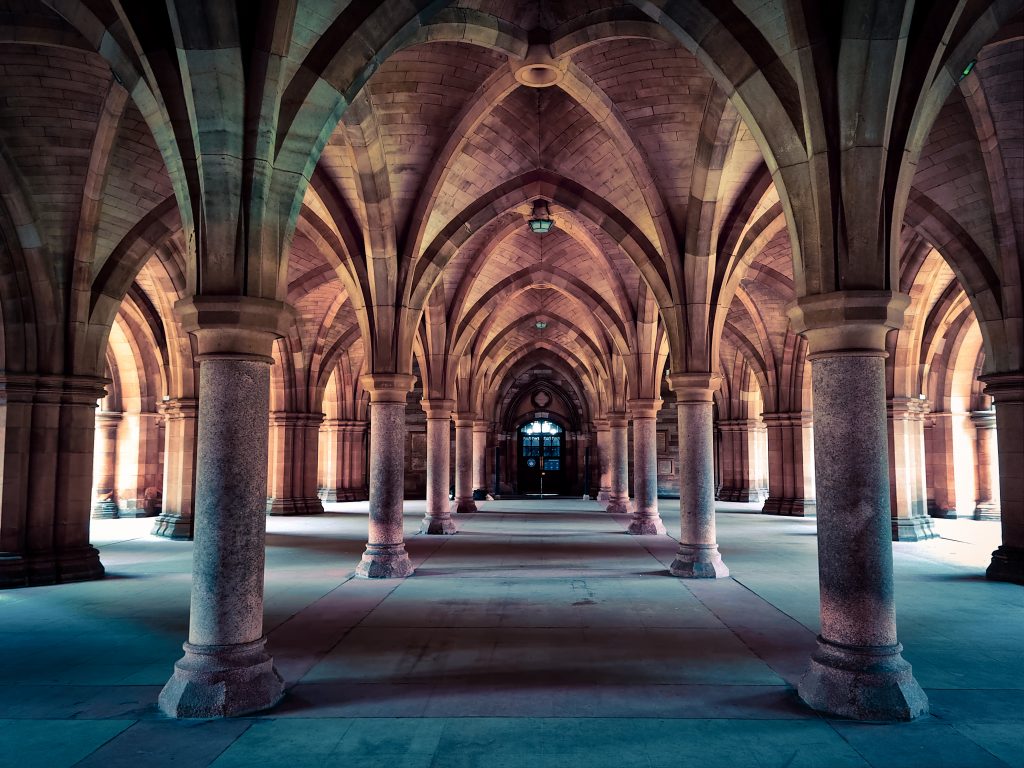 Additionally, Glasgow boasts a wonderful education system. It has a handful of the country's best schools that have been praised for their high-quality teaching methods in the surrounding areas, thus giving you the peace of mind that your children will be given nothing but the best.
Glasgow is also home to many well-known colleges such as The University of Strathclyde, Central College Scotland, Glasgow School of Art, The Royal Conservatoire of Scotland, Glasgow Caledonian University and many more. With these opportunities come immense possibilities for the future!
Glasgow Is A Multicultural City
Glasgow is considered the most multicultural city in Scotland, with hundreds of nationalities calling it home. This makes Glasgow a great place for people looking to learn more about different cultures and customs from all over the world, not just Scotland or the United Kingdom.
With many people from all over the world coming here to study or work abroad, there will always be events happening throughout the year where you can experience various cultures and food from all across the globe.
Glasgow Has A Rich Cultural Heritage With Plenty Of Art & History Around Every Corner
There is plenty of history to discover in Glasgow. It has fascinating museums, art galleries, and libraries perfect for all the culture vultures out there! The city is also famous for its architecture, with many Victorian buildings being preserved throughout the years. If you love going on walks around old cities admiring their beauty, Glasgow will not disappoint!
Theatres, concerts, and musicals are also a big part of Glasgow's culture. There is always something going on in the city that you can enjoy with your family or friends! In fact, in the city centre, you will also find Merchant City. This popular entertainment district houses many bars, restaurants, and most importantly, various concert venues, including the Tron Theatre, the Old Fruitmarket, the Trades Hall, St. Andrew's in the Square, Merchant Square, and the City Halls.
Glasgow Is A Green City With Many Parks & Gardens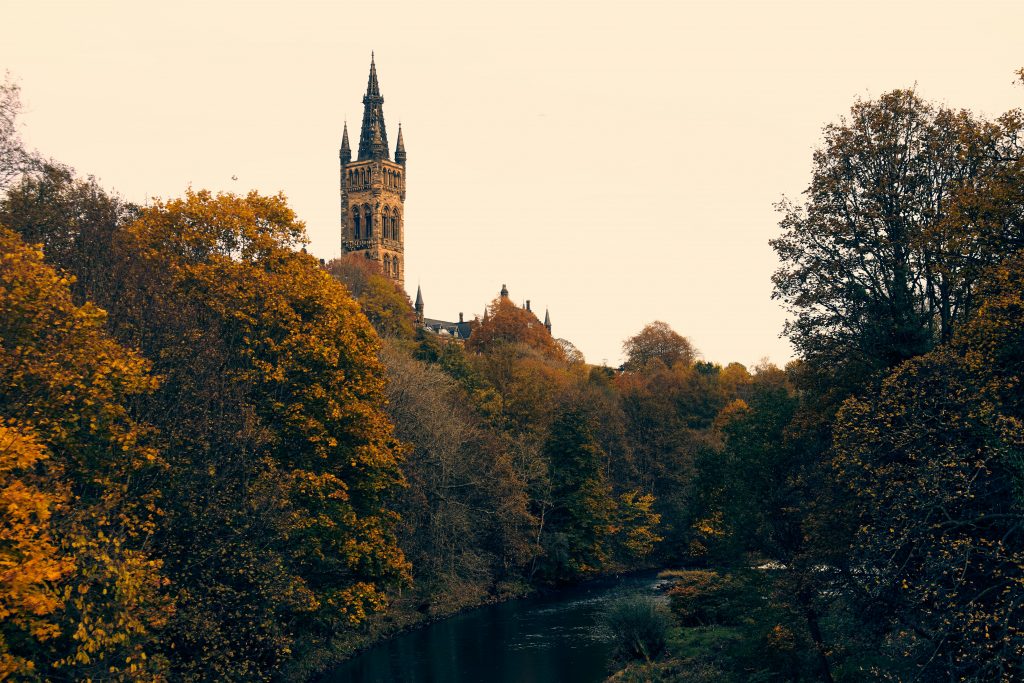 With the weather being quite unpredictable, it is always good to have a place you can go whenever there are signs of rain. Fortunately for all those moving here, Glasgow has many parks and gardens perfect for spending time outside in nature no matter what season or climate conditions! Below are some of the best green spaces to visit in Glasgow:
Kelvingrove Park, located on the River Kelvin in the West End, offers all the benefits of nature with its lush greenery and running trail. You will also have plenty to do here, such as watching people, going on family walks, playing sports, or just having a picnic!
Pollok Country Park, on the other hand, is a large park located on the South Side. It is often described as a "mini-Kilcoy" because it consists of historic castles, forest trails, bike paths and an abundance of wildlife!
Lastly, the Glasgow Botanic Gardens are the perfect place to go for a peaceful walk without having to leave the city. With its Victorian glasshouse, colourful flowers and green lawns, you are sure to get lost in the beauty of this garden!
There Are Several Areas That Are Extremely Ideal To Live In
Glasgow has many areas that are perfect to live in, with each having its unique charm. For example, the West End is an excellent place for people who love going out and about at night due to its abundance of bars, pubs and restaurants.
On the other hand, the South Side attracts families because it offers plenty of good schools, parks, and safe neighbourhoods. And finally, the East End is perfect for people who love being close to the city centre with plenty of amenities within easy reach such as public transport links, shops, entertainment venues etc.
Glasgow Is A Modern City With An Abundance Of Transportation Options
Glasgow is not only modern in terms of transportation but also in its approach to sustainable living. As a city that's always looking forward, Glasgow has been making strides in adopting renewable energy solutions. For residents interested in reducing their carbon footprint, solar panel installations have become increasingly popular. Solar panels in Glasgow offer a sustainable way to harness energy, reduce electricity bills, and contribute to a greener future.
Back to transportation, the Glasgow Subway, established in 1896, continues to be one of the most popular forms of transport today due to its quick, efficient way of getting from point A to B. Additionally, the bus system can take you anywhere within Glasgow and its surrounding towns and cities regardless of whether it's day or nighttime! This makes transportation incredibly easy for everyone regardless of their lifestyle or their needs.
Compare Man with Van Companies Quotes
Get quotes quickly and easily from a removals near you.
There Is A Rich Variety Of Shops In Glasgow
Glasgow offers a variety of shops depending on the area you are in. If you are looking for high-end luxury brands, there is plenty to choose from around the city centre. There are also many shopping centres throughout Glasgow City where you can find practically anything under one roof!
You can even find The Barras, known as Glasgow's home of bargains for over 100 years. You can find practically anything from antiques to vintage clothing here!
Glasgow Is Great For Nightlife With A Vibrant After-Hours Scene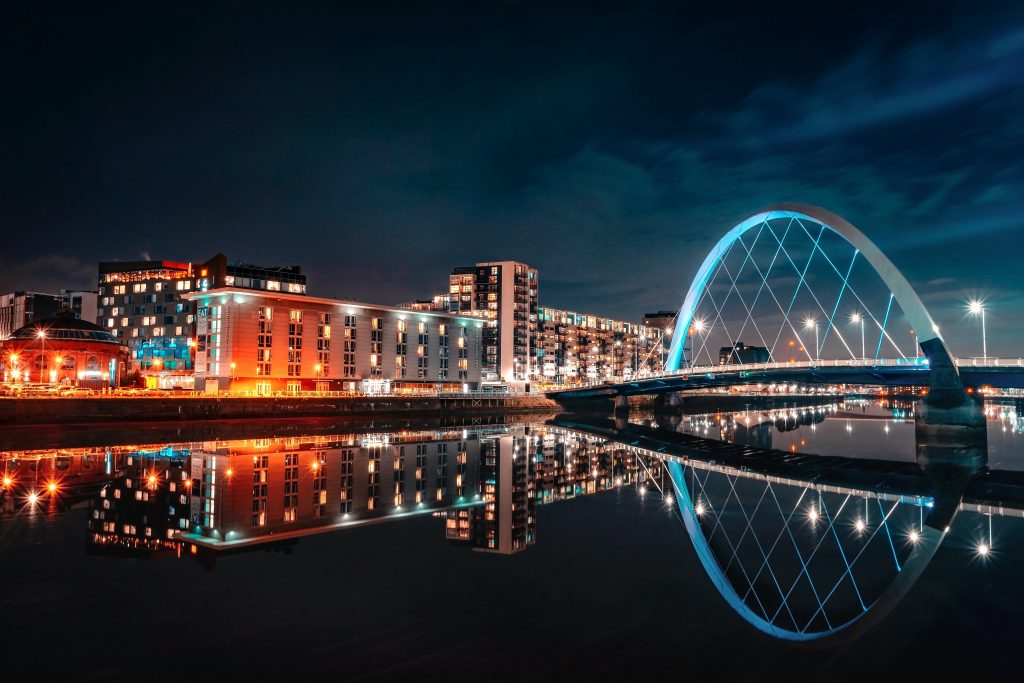 The nightlife in Glasgow is amazing with so many different places to choose from, whatever your interest. There are pubs, bars and clubs throughout Glasgow that will fit anyone's taste. However, if you are someone who loves going for a few drinks and listening to live music, then Barrowland is your best bet!
On top of this, there are also plenty of festivals throughout the year where you can enjoy traditional Scottish food while listening to live music, watching street performers and enjoying a lovely walk around town.
Glasgow Is An International City With Easy Access To The Rest Of The World
There are many ways to get to other major UK cities and even other European countries from Glasgow. This includes buses, trains, and planes, thus making it incredibly easy for anyone who wants to travel from the city.
Moreover, you will find that the Glasgow Airport is only about 15 minutes away from the city centre, which means getting to the airport, whether you are catching domestic or international flights, is easy too!
Glasgow Is Filled With Many Friendly People
As already mentioned, Glasgow is a very friendly city where everyone wants to welcome people with open arms. Many different communities from all walks of life will make you feel welcomed and at home right away, regardless of whether it's your first time in Glasgow or if you have been living there for years!
Final Thoughts
Moving to Glasgow will be incredibly rewarding once you get over your move-in day jitters. It's a vibrant city with plenty of cultures, entertainment, and amenities for people from all walks of life! Moreover, the culture and lively atmosphere will make it hard to leave once you become accustomed to life here!
Have you been convinced to push through with your big move to the great city of Glasgow? If so, make sure you check out our blog for more helpful tips, tricks and advice on moving house!
Meanwhile, if you have decided on moving to Glasgow, Scotland, remember to check out our current and available Glasgow removals partners to help you out with the big move! Also, make sure to check out the Glasgow City Council website for more guidance on your next big adventure!
Compare Man with Van Companies Quotes
Get quotes quickly and easily from a removals near you.