Relocating to Scotland's Capital City: Your Guide On Moving To Edinburgh
Moving to Edinburgh or to anywhere at all, whether it be a new country or city, is no small undertaking, and you're likely to be overwhelmed by the requirements of planning your move. Thus, typically, we would provide you with an in-depth guide on what to do to make your upcoming move less of a burden.
However, because there are already so many guides to making a move so much easier (Check out our blog to see what I mean), we are, instead, going to focus on one tip, which is to find out as much as you can about the place you are moving to.
After all, not having enough formation about your moving destination can lead to a huge amount of stress. By taking the time to learn about your new home, you can guarantee that you'll have a smoother transition from one place to another.
So, what kinds of things should you look into? Here are some ideas: location and geography, climate and weather, public transportation options in Edinburgh, cost of living, culture and entertainment options in Edinburgh (such as festivals, museums, or events), public services available in Edinburgh, and many more.
To make this process easier, though, we've taken the liberty to research this information for you. That way, you won't have to go searching for what you want to know about your destination! Once you are convinced to move to this beautiful city, you can go through our list of removals in Edinburgh to look for a moving company to help with your relocation. WhatManAndVan has an extensive database of removal firms in London and all over the UK that offer local, international, and commercial removals!
Everything You Must Know Before Moving To Edinburgh
Edinburgh is Scotland's capital and, with a population hovering around 488,050 (as of the 2016 estimate), is the second-largest city in Scotland. Located in the South-Eastern part of Scotland, Edinburgh is probably most known for its iconic castle and craggy volcanic rock formations (the "Old Town" was initially built upon the land from Castle Rock). The Old Town itself has a rich history, with one section dating back to medieval times while another part of it was built in the 19th century.
The best times to visit the city are during spring and autumn, but be aware that Edinburgh experiences cold winters. This is because Edinburgh has a temperate climate that is humid and cool, which leads to quite a bit of rainfall during the winter months, while summers are mild with little humidity.
Below, you will find more information on Edinburgh.
Living Costs In Edinburgh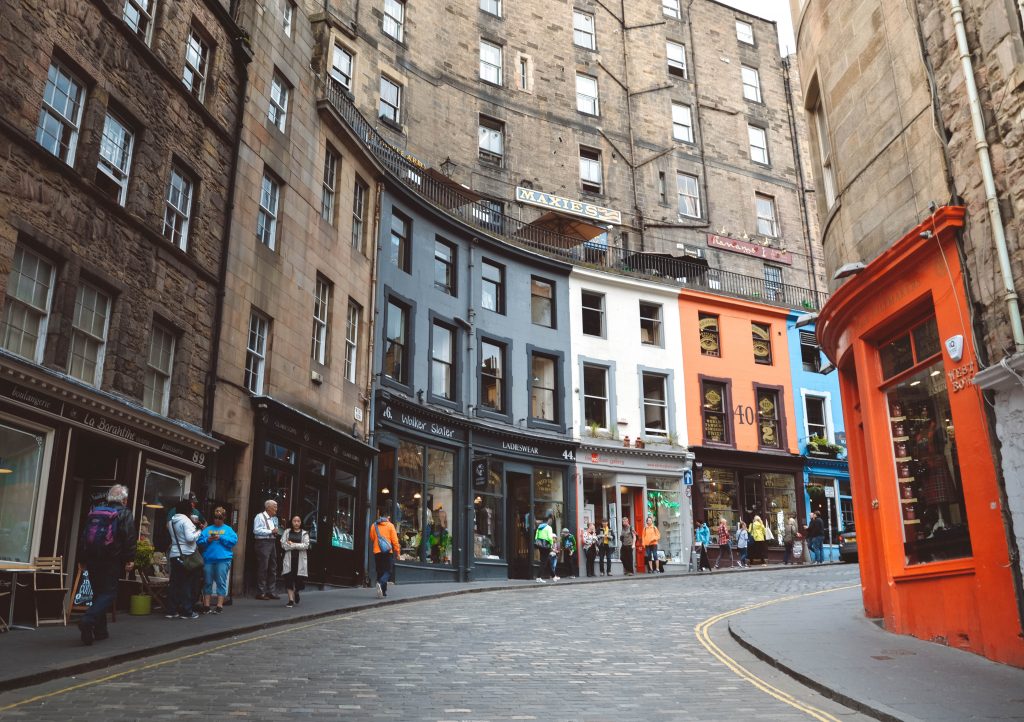 When moving to a new city or country, it is very normal to worry if you can afford it, especially when you consider the cost of living. It is, therefore, important that you know the facts about living costs in Edinburgh.
The good news is that life is more affordable for you as a newcomer to Edinburgh since Scotland has one of the lower living costs compared with other parts of Europe.
According to Numbeo, you will spend an estimate of £677.31 to £2,391.02 (depending on the size of your household) per month here in Edinburgh. This, in turn, means that consumer prices in Edinburgh are 15.30% lower than in London but 6.95% higher than in Glasgow.
Compare Man with Van Companies Quotes
Get quotes quickly and easily from a removals near you.
It is also important for you to remember that like most cities in the UK, Edinburgh City council also requires that you pay an annual council tax where you will be charged based on your income.
Edinburgh Housing
Another thing you will want to make sure of when moving to a new place is that you have a decent place to live. Fortunately, there are lots of housing options for you in Edinburgh that fit into any budget. From small flats to large houses, there is something available for everyone in Edinburgh.
Finally, it should be noted that rent prices vary between Old Town and New Town areas of the city (since Old Town has much older properties). Also, note that different districts have their own average rents to consider when planning your move!
If you are looking for the best places to live in Edinburgh, you will want to check out the Edinburgh City Centre, the South Side, the West End, and Dalkeith (which is where some of Edinburgh's most prestigious schools are located).
Public Transportation In Edinburgh
Transportation is one thing many people worry about when moving to a new city or country: how accessible and reliable the transport links or public transportation options are. If this sounds like something you've been wondering about, then we have some good news: public transportation in Edinburgh is very accessible and reliable.
Edinburgh, for example, has an extensive bus network that will help you get around the city with ease – even if it's your first time here! There are several bus routes to choose from so you can either travel long distances or stay within the city.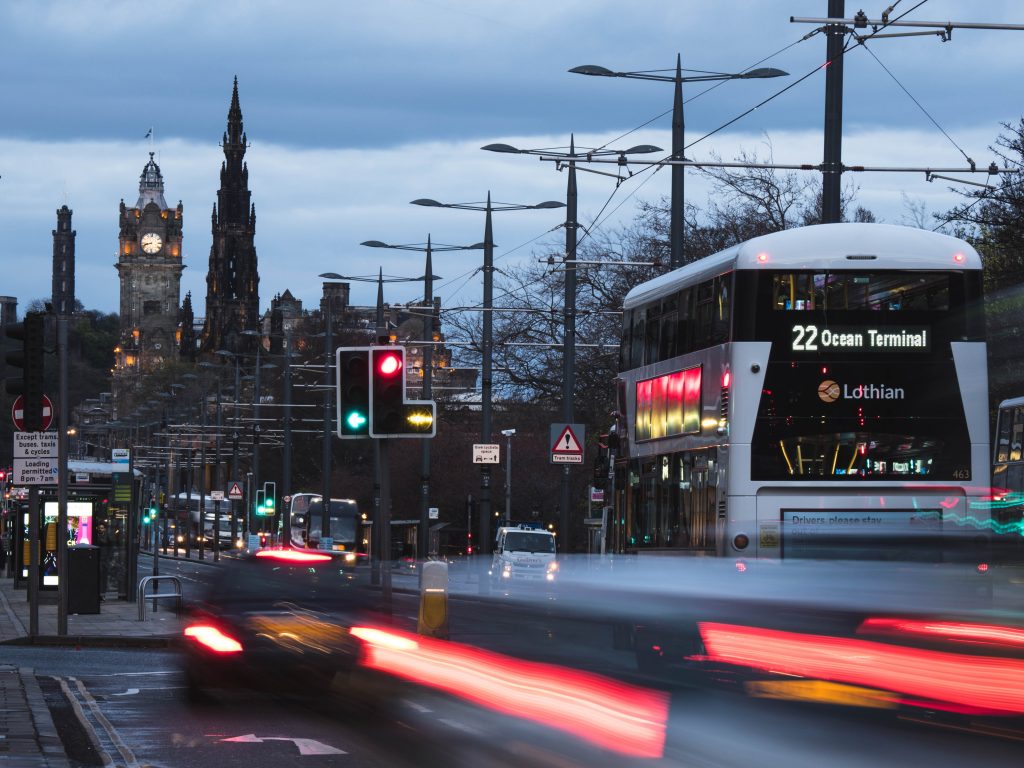 There is also the Edinburgh Tram system, which runs across the southern part of the city. These can be an efficient way to commute around certain parts of town since it goes all over major tourist attractions like Princes Street and Haymarket Station (which means you will have access to many shops!).
Last but not least is Edinburgh's train system, which you can use to travel long distances. This will be very helpful when travelling further north into the country or out of Edinburgh altogether.
Meanwhile, if you are looking to travel internationally, Edinburgh Airport has excellent connections to the rest of Europe. This is because it has a lot of airports and train stations that will help you travel fast and efficiently – even if you're going on an extended trip!
Job Opportunities In Edinburgh
The next thing you might be wondering about is the job opportunities in Edinburgh. Luckily, there are plenty of jobs to go around for all kinds of people – whether you're a skilled professional or someone who needs their first ever job!
The thing you should know about jobs in Edinburgh is that there are usually more job opportunities during the spring and summer months – because of all the tourists around this time. It's, therefore, best to visit Edinburgh from April until September if your goal is to find a full-time or part-time job as soon as possible after arriving here.
Meanwhile, if you are in search of more jobs in a specific field, here are some industries that are dominant in Edinburgh:
Financial services
Technology and software
Retail
Tourism
Education
As you can see, Edinburgh has a lot of options when it comes to getting a job. The city will certainly not be short on opportunities for the right candidate!
Edinburgh's Educational System
Now that you know about the housing, public transport and job opportunities in Edinburgh – what's next? Of course, it is to find out more about the educational system here! In this part of our guide, we will help you understand how Edinburgh's education system works so those moving from abroad have a good idea as well.
Edinburgh has four universities: Edinburgh University, Edinburgh Napier University, Queen Margaret University, and Heriot-Watt University.
Reading these names, you may be wondering whether or not it's possible to study in this city if your native language is different from the languages taught at its educational institutions. The answer would be yes! All three of Edinburgh's universities have courses that are taught in English, which means you will have no problem studying here.
Meanwhile, if your child who will need to go to primary or secondary school, the good news is that there are also several primary and secondary schools for children aged between three to 18 years old!
That means you and your child can move to Edinburgh without worrying too much about the educational system here.
Culture And Entertainment In Edinburgh
If you enjoy the arts or like exploring local culture when moving abroad, then living in Edinburgh will definitely be of great interest to you!
In Edinburgh, there are a lot of festivals and events that celebrate arts from all over the world. This is especially true during the summer months, which means you will have plenty to do if you move here during this time!
Just some of these events include the Edinburgh International Film Festival, the Edinburgh Fringe Festival, Edinburgh Jazz Festival, Edinburgh International Book Festival, the Edinburgh Art Festival, and many more!
These are just a few of the events that happen here, and you can check out Edinburgh's official website to see what else is going on during your stay. If you're moving from another country or even another part of Scotland, then this will be good news for you because it means there will always be something new and exciting for you to do in Edinburgh!
Meanwhile, if you are into the visual and performing arts, you'll be glad to know that Edinburgh is also home to various art galleries and theatres.
Tourism In Edinburgh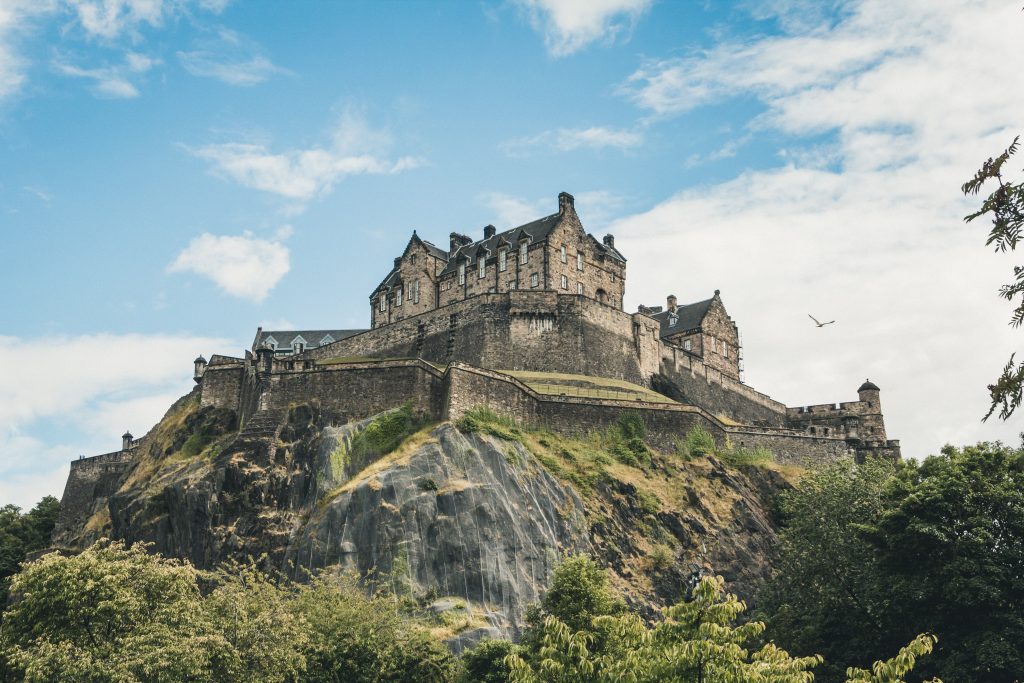 Another thing you should know about Edinburgh is that it's a famous tourist destination. In fact, Scotland as a whole has been named one of the best destinations for 2019 by Lonely Planet and Rough Guide!
If this sounds like something that interests you then we have good news: moving to Edinburgh is an excellent opportunity to explore more of what Scotland has to offer. Some of Edinburgh's most popular tourist spots include Edinburgh Castle, Arthur's Seat, Holyrood Park, the Royal Botanic Gardens, and many more.
Harry Potter fans will also be glad to know that Edinburgh is home to various locations that served as an inspiration to fictional locations on the book, including a building that is believed to be the inspiration for Hogwarts itself! Although this building, which a real-life school in Edinburgh actually used, has not been confirmed to be an inspiration for Hogwarts, it has since been turned into an attraction for Potterheads from all over the world!
When moving to a new city or country, you're going to want to see as much of it as possible in order to get a good feel for what life is like here! Luckily, with its great public transport system and numerous visitor attractions within walking distance from the city centre, it's easy to explore Edinburgh and get a feel for what life here is like.
Final Thoughts
And that concludes our guide on moving to Edinburgh! If you're still not sure about making this big move but are interested in finding out more information, then make sure to check out the internet for more information about this Scottish capital!
If you're completely sold, then congratulations—you'll be joining some amazing people who have moved to Edinburgh for various reasons!
Now that you know what to expect when moving to Edinburgh, it's time for us to let you in on a little secret about what makes every house move easy and stress-free: A house removals company! And we can definitely help you with that!
WhatRemovals is a website that can connect you with not one but a handful of the most reputable house moving companies in Edinburgh! We will match you with up to four house movers in Edinburgh so that you can choose the best deal for you.
That way, your house move will go smoothly and taking out the stress of finding a good removals company in Edinburgh is one less thing on your list! What are you waiting for? Give our website a try! Meanwhile, if you want to move to other UK cities, check out our collection of guides here!
Compare Man with Van Companies Quotes
Get quotes quickly and easily from a removals near you.