Why You Should Consider Moving To Dorset
Whether you're looking to retire somewhere lovely or are simply planning on moving somewhere more laid back, a seaside town in Dorset County is definitely a place to go! After all, this county is beautiful all year round, with flowers blooming in the springtime and long warm summers. Travellers have enjoyed this area for years now, so why should you be any different?
If you still aren't sure if moving to Dorset is the best choice for you, consider these reasons why it's a great idea to make the move!
Quick Facts About Dorset
Before giving you a full list of reasons, you should move to Dorset, let's look at some quick facts that will help you make your final decision.
Dorset County is one of the most populated counties in England, with an estimate of 772,268 people living there. This county has an estimated total area of over 2,653 square kilometres, and it shares its border with various neighbouring counties such as Wiltshire, Hampshire, Somerset, and Devon.
The county is also home to several settlements like Weymouth, Shaftesbury, Sherborne, Gillingham, Blandford Forum, Dorchester, the county town, and the areas in the South East Dorset conurbation, Bournemouth, Poole, and Christchurch.
Due to its position on England's south coast, Dorset has a climate of warm summers and mild winters, perfect for those looking to escape the harsh winter months. After all, there's no need to worry about heavy snowfall or freezing temperatures since both of these things are rare to see here.
If you are planning on moving to Dorset, the county has a wide range of options for house removals companies you can tap to make the move so much easier. You may also use our platform to check out removals in Kent, Melbourne, Milton Keynes, Essex, and many others.
Compare Man with Van Companies Quotes
Get quotes quickly and easily from a removals near you.
Reasons For Moving To Dorset
Now that you have a better understanding of the county let's take a look at some reasons why you should definitely consider moving to Dorset!
Reason #01: A Unique And Relaxing Lifestyle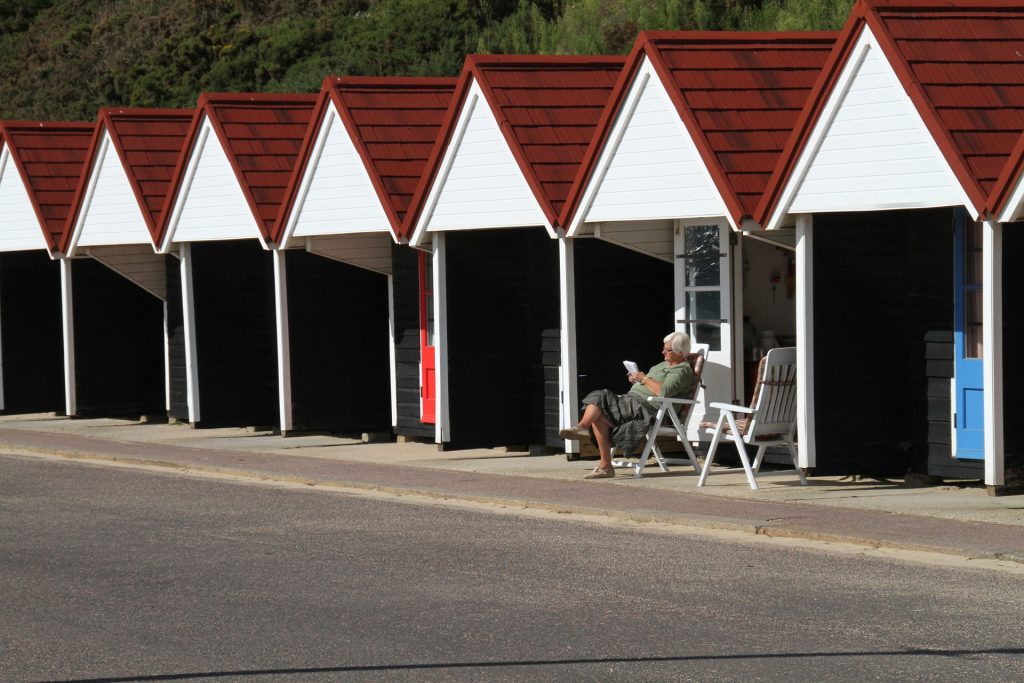 People who are looking to escape the hustle and bustle of city life will love Dorset's countryside. This county has a lot more green space than other areas in England, which is perfect for those who want to get away from it all! On top of that, there are plenty of scenic coastal views here as well so you won't be bored.
Dorset is one of those counties that will always be on your radar if you're looking for somewhere uniquely different. This area has a lot to offer when it comes to a positive and relaxing lifestyle, which is quite rare these days. The county itself has its own charm that will attract travellers from all over the world!
Reason #02: Dorset Is A Foodie's Dream Come True
Dorset County may be best known for its stunning views, but this area also knows how to make the most out of its local food scene. If you love eating different types of foods, including fresh seafood, Dorset County is definitely a place worth looking into! With all the fantastic produce available here, there's no way that your taste buds will be disappointed.
Reason #03: The Cost Of Living Is Quite Affordable
If you're worried about the cost of living in this area, don't be! Compared to other parts of England, such as London and Brighton, Dorset has a lower cost of living which makes it extremely attractive. With so many different things to do here, moving to Dorset is undoubtedly an affordable choice that won't break your budget.
To give you an idea about how affordable Dorset is, here are some figures (property prices, cost of living, etc.) from Bournemouth, one of Dorset's most popular areas, that you might find helpful:
Estimated Cost of Living For A Family of Four – £2,051.9
Estimated Cost of Living For A Single Person – £588.01
Apartment (1 bedroom) in City or Town Centre – £713.89
Apartment (1 bedroom) Outside of Centre – £685.62
Apartment (3 bedrooms) in City or Town Centre – £1,231.25
Apartment (3 bedrooms) Outside of Centre – 1,074.38
Price per Square Meter to Buy Apartment in City Centre – £3,275.00
Price per Square Meter to Buy Apartment Outside of Centre – £2,825.00
Average Monthly Net Salary (After Tax) – £1,674.29
Reason #04: Dorset Is A Perfect Place To Raise Children and Cultivate Family Life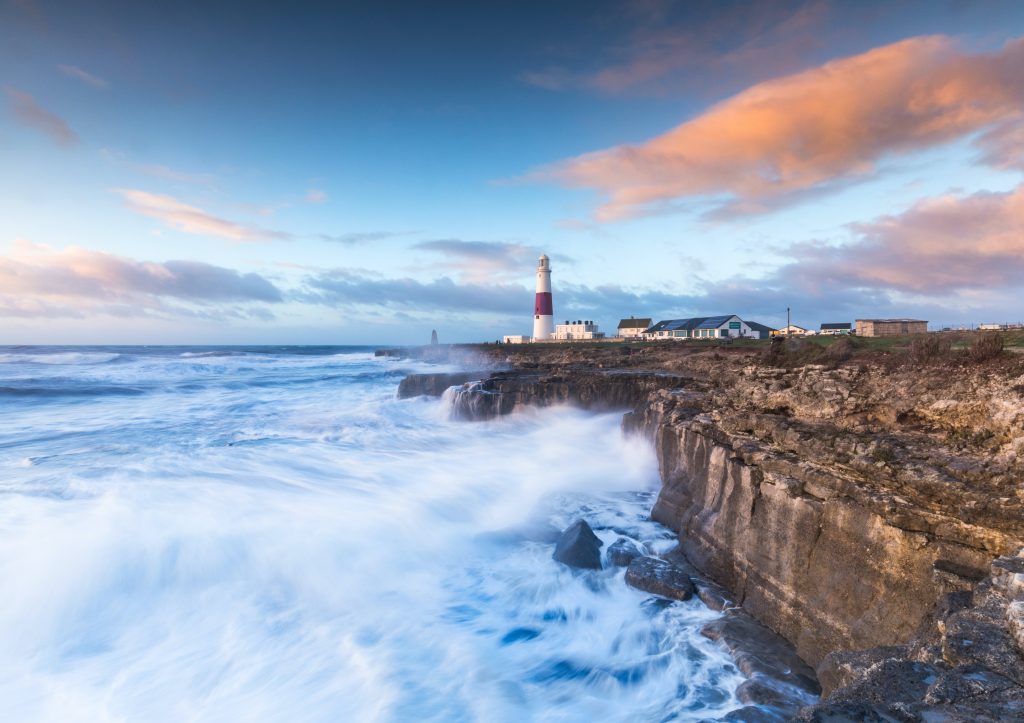 If you're thinking about having children in the future, Dorset is a perfect choice for you! This county offers plenty of things to do here which will keep your kids happy and entertained. Plus, there are quite a few activities that parents can join with their children if they want to spend some quality time together.
Moreover, there are plenty of education options here for both children and adults seeking further education! Whether you want to look into public or independent schools, this county should be able to meet all your needs, whether you are looking for a primary or a secondary school.
You will also find that the county has various colleges and universities, including the University of Bournemouth and Arts University College at Bournemouth, both of which are located in the city.
Reason #05: Dorset Has A Vibrant Art And Music Scene
For those who love the arts, you'll be pleased to know that there is plenty of inspiration available in Dorset County! This area has over 100 different art galleries and exhibitions, which is perfect for aspiring artists or fine art enthusiasts. On top of that, there are also numerous music events in the area, which makes it ideal for Dorset residents who love listening to live tunes at local venues!
Reason #06: There Are Various Job and Financial Opportunities Available In The Area
If you're looking for a job in Dorset, this county will be able to meet all your needs! There are many companies and startups that call this place home, which means there is always something going on here for both young professionals and seasoned pros!
People working in the construction, tourism, manufacturing, and service sectors will also be glad to know that there are many opportunities available for them. This county also has a lot of annual events and conferences that are held here, which means, whether you want to make new business connections or meet with your current network, Dorset is the place to be!
Reason #07: You'll Have A Chance To Connect With Nature In Amazing Ways
If you love engaging in outdoor pursuits and connecting with nature regularly, you should definitely consider moving to Dorset! This county offers plenty of outdoor activities that are perfect for people who want to get away from the city.
For instance, there are various farms in this area, making it easy for anyone interested in agriculture and farming. Not only will living here give you a chance to learn more about these practices, but you'll also have the chance to visit these farms and see everything they offer firsthand!
Meanwhile, if you enjoy the ocean, Dorset is also home to magnificent, sandy beaches like Chesil Beach and Studland Beach! If you want to spend your days relaxing and soaking up the sun, these beautiful beaches are perfect for providing a fun-filled vacation without ever having to leave home.
For those interested in marine life, you'll be glad to know that part of the Natural World Heritage Site, Jurassic Coast, known for fossils of Jurassic aged marine life, can also be found in Dorset. (Do note that fossil hunting is not permitted in the Jurassic coastline, though!)
Dorset is also home to the Dorset Area of Outstanding Natural Beauty, which is remarkable for its unspoiled, natural beauty. The effort to keep this area sustained and protected is run by the Dorset County Council and various organisations, charities, and NGOs.
Reason #08: The People Of Dorset Are Friendly And Welcoming
There's nothing better than living in an area where the people are friendly and welcoming! This is one of those counties with a local community that will make you feel right at home, making it even more attractive, especially when you're looking to make lots of new friends. It doesn't matter what kind of lifestyle you're looking for or what you're interested in, you'll be able to find it here!
Reason #09: Dorset Has Excellent Transport Links
Another perk of living here is the fact that it has excellent transport links! It doesn't matter if you want to travel locally or across England, Dorset County will make this dream a reality for you.
For instance, there are various bus routes throughout the area which makes getting around easy and convenient. You can also choose from one of the several train stations located throughout the county for a more long-distance type of travel. Meanwhile, there are also airports in Bournemouth and Southampton that can be used to get anywhere worldwide!
A removals company can make your house move go much more smoothly than if you were to try and do everything yourself.
There are a lot of things to think about when you're moving house, from packing up all your belongings to making sure they're all transported safely to your new home. A good Dorset removals company or Man and Van will be able to take care of all of this for you, leaving you free to focus on other things.
Final Thoughts
Overall, Dorset County is a beautiful place that should definitely be considered as your next home. With its stunning countryside, rich history, unique food scene, vibrant art and music culture, plenty of outdoor activities to choose from – this is a place worth looking into!
If you're ready to make the big move to the South West, do make sure to contact a removals company in Dorset to help you out with the move! Meanwhile, if you need help planning out your move, check out our moving house checklist! For more moving tips, you may refer to these guides!
Compare Man with Van Companies Quotes
Get quotes quickly and easily from a removals near you.