Living In The South Coast: Your Guide On Moving To Bournemouth
Whether you're looking for a fresh start or just looking to get away from the hustle and bustle of the metro, moving to the coast is definitely one thing you should consider. And here in the UK, coastal living is best done by moving to Bournemouth.
It is, after all, known for the abundance of exciting and fun activities, as well as the beautiful local scenery. Plus, the city is much more affordable than living in London or other major cities in the UK.
So if you're looking to live down South and want a home that's near forests, beaches, cliffs, rivers, canals—or even all of them at once—then moving to Bournemouth might just be perfect for you!
To help you determine if Bournemouth is somewhere you want to be, this blog post will give you a brief overview of what to expect from living in this beautiful coastal resort town!
A Quick Overview On Bournemouth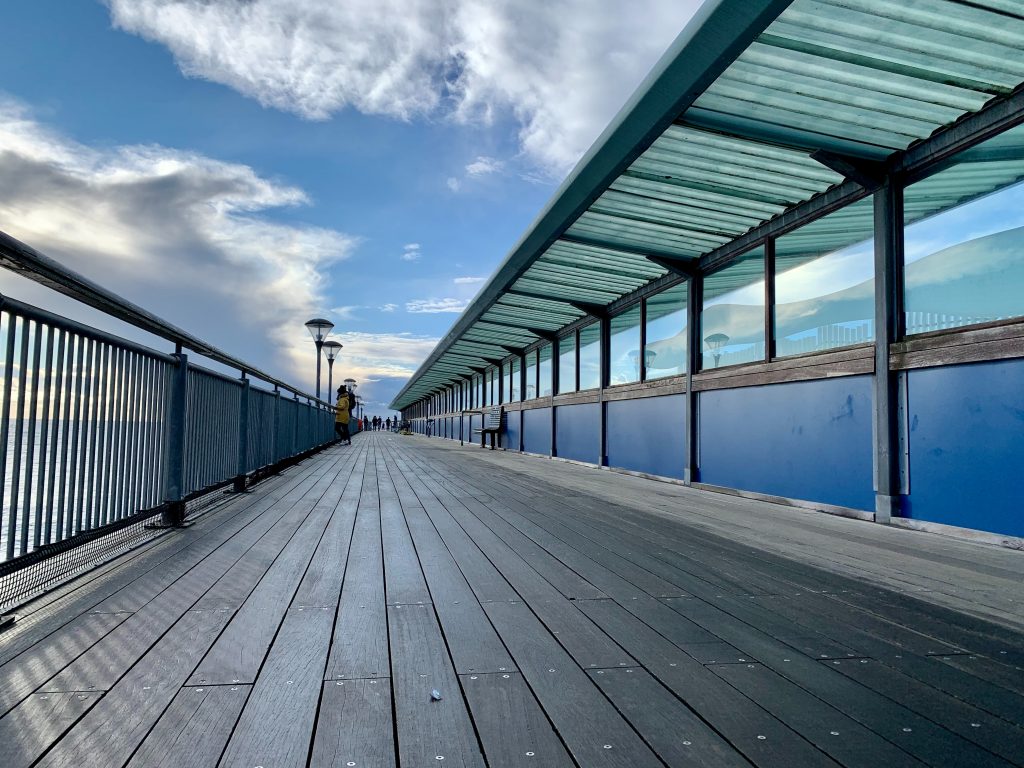 Bournemouth is a seaside resort town in the county of Dorset, England. It's known for its soft sandy beaches, and it has been nicknamed "The Garden by Sea." Thanks to its coastal location, Bournemouth boasts plenty of things to do all year round, like cliff diving or swimming in one of their many beautiful bays or strolling along the pier.
It has a population of 187,503 (as per the 2011 census), and it's the largest town in Dorset County. Bournemouth is also situated on the coast of Poole Bay, and it's surrounded by green hills that provide breathtaking views along its coastline. It has a moderate maritime climate with cool summers, mild winters and plenty of sunny days all year round!
8 Things To Look Forward To When You Are Moving To Bournemouth
Below, you will find the top eight things that Bournemouth offers residents. Here are the things you should look forward to when moving to Bournemouth.
Affordable Living Costs and Housing
Although it may be one of England's most popular tourist destinations, moving to Bournemouth isn't as pricey as you might think! In fact, living expenses in Bournemouth are pretty low compared to other major cities in the UK.
The cost of living in Bournemouth runs between an estimated range of £588.15 to £2,053.16, depending on the size of your household. Moreover, the consumer prices in Bournemouth come out cheaper when you compare it with London (26.69% lower)or Liverpool (7.87% lower), for example. To give you an idea of how much restaurants and essential goods cost in Bournemouth, here's the average price of goods you must remember:
Meal At An Inexpensive Restaurant – £11.00
Meal For 2 At A Mid-Range Restaurant – £45.00
Meal At A Fast Food Chain – £5.00
Milk – £0.90/litre
1 Dozen Eggs – £1.57
Chicken – £4.77/kilo
Beef – £6.79/kilo
Banana – £1.16/kilo
Potato – £0.78/kilo
Water – £0.65
Bournemouth's Excellent Transport Links
Whether you're looking for an easy commute or convenient long-distance travel, Bournemouth is the place to be! It has exceptional public transportation links that will bring you anywhere in the UK with ease. You can easily get around town by car or bus, but if you prefer something faster and more convenient, train travel may also be considered since there are direct routes from Bournemouth to London, Exeter, and Salisbury.
Due to its coastal location, Bournemouth has plenty of ferry connections across the UK as well! Travelling from one corner of the British Isles to another will never be a problem when you live in this seaside town!
The local airport, Bournemouth Airport, is also accessible to you if you plan to travel outside the country. That means you can fly to Europe or the rest of the world in just a few hours!
Wide Variety Of Housing Options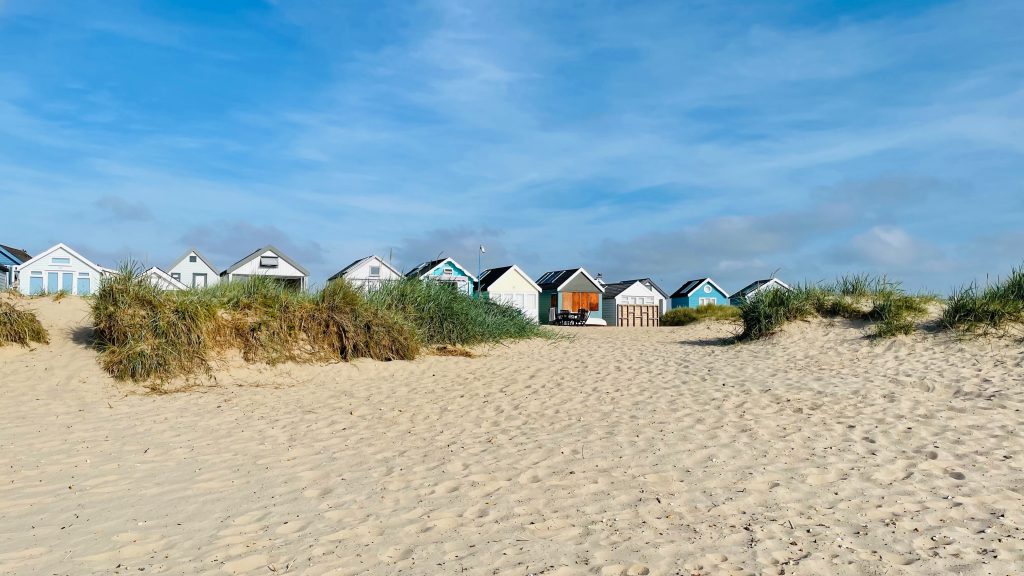 If you're looking for housing options in Bournemouth, there are a wide range of options and accommodation to choose from. You can easily find affordable houses and other property types for rent in Bournemouth, especially if you're looking near the outskirts of town. The average cost of housing in Bournemouth are as follows:
Average Property Price in Bournemouth – £439,564 (higher than the UK national average of £296,000)
Average Rental Cost in Bournemouth – £1,562 (also tighter than UK average of £1,175)
You can use this information to guide you on how much it would cost you to put up your own home or even rent. The house prices here may vary depending on the location (i.e., neighbourhood or district), but these should give you an idea of typical prices when buying, renting or renovating properties around town.
A Constantly Growing Economy
The economy in Bournemouth is constantly growing. This means that you will have more opportunities to explore once you move here! You can find plenty of new businesses opening around town, which makes this town very competitive when it comes to employment. It's also an exceptional place for young entrepreneurs looking to start their business in an up-and-coming location.
The economy in Bournemouth is also very diverse, making it easier for you to find jobs that fit your skills and experience! Some of the thriving industries in Bournemouth are tourism and several industries in its strong financial services sector. This makes the town a good option for people who are looking to build their careers in any of these fields!
Good Educational Institutions
Bournemouth is home to Bournemouth University as well as several other public and private universities. This makes it a good option for students looking for an exceptional education without spending too much on tuition fees!
You can also enrol in language courses if you would like to learn new skills while getting used to living here. There is a wide range of language courses offered in Bournemouth, which means that you'll have several options to choose from depending on your skills and budget!
It's also important to note that many UK universities accept international students as well. This makes it easier for international students who want to pursue their education or even those who would like an opportunity to work and travel around the country.
Lastly, there is also a wide range of affordable primary and secondary schools and grammar schools that offer exceptional education and top-of-the-line facilities so you can compare what works best for your child. Some of the best schools here include Jewell Academy Bournemouth, Queen's Park Academy, Elm Academy, Magna Academy, Winton Academy, and many more.
A Vast Array of Outdoor Activities and Cultural Events to Attend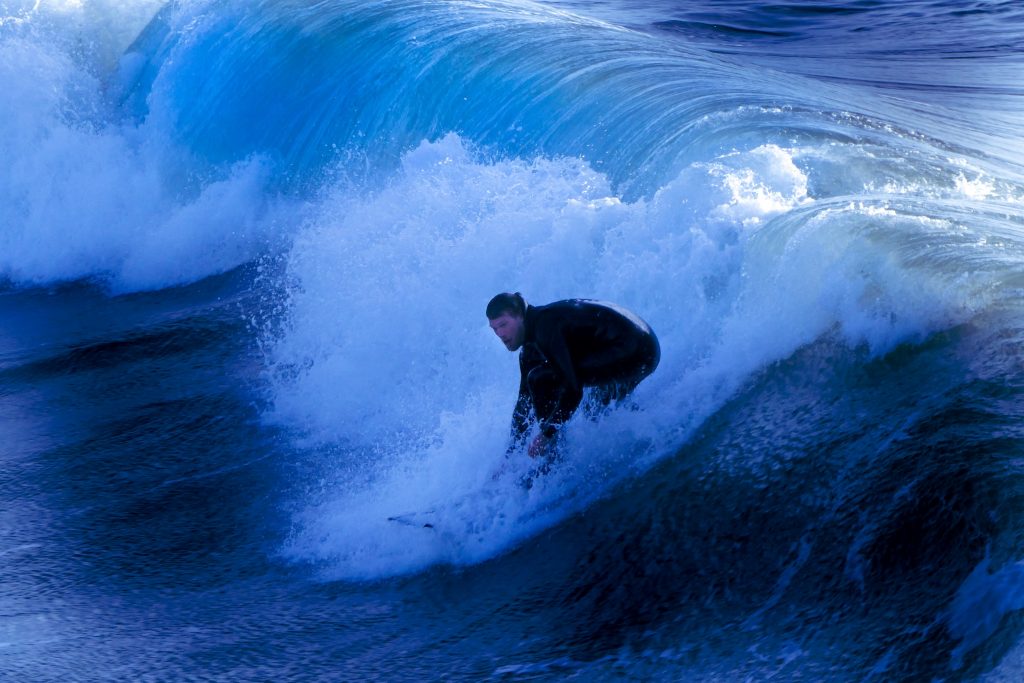 If you love the outdoors, Bournemouth is an excellent place to be! There are plenty of things to do in this coastal town. You'll never run out of things to do, from beaches, parks and gardens to museums, galleries, and historical sites. There are also plenty of festivals that take place in Bournemouth as well as other towns nearby!
Bournemouth is a good option for those who want to move into a location that has an active cultural scene as well as events and festivals that take place all year round.
You will also find Bournemouth has plenty of pubs, bars and clubs where you can go out with your friends or even find new ones! You'll never run out of places to have fun in Bournemouth because there are always events happening around town at any time of day.
If you love the arts, Bournemouth is also a good option since there are several museums and art galleries around town. This makes it easy for artists or those who want to pursue an education in this field!
A Good Shopping Experience
If you're looking to do some shopping, Bournemouth is a good place for it! You will find plenty of stores all over town as well as those in the surrounding areas. The best part about living here is that there are always promotions and events going on around this time of year – making your experience even better when it comes to shopping!
Bournemouth is a good option for those who love shopping and staying on top of the latest fashion trends. This coastal town has something to offer everyone, whether you are buying clothes, shoes, or home décor items. You will also find plenty of cafes and restaurants where you can spend your weekends going out with friends or even enjoy a quiet day with your loved ones.
Great Vibes All The Time
Lastly, Bournemouth has a great vibe to it! It's not too crowded or hectic, but at the same time, there is always something happening in this town. This makes Bournemouth a go od option for young professionals who want to explore new things and build their careers – while still enjoying an active social life outside of work.
Moving Tips To Keep In Mind
The process of moving house can be exhausting and stressful. Fortunately, there are numerous ways you can make the process easier and less stressful for you.
Here are some valuable tips to keep in mind when moving house:
Make sure to get all your paperwork sorted out, including passports, visas if needed, bank statements etc. This will save you time at customs since they can quickly verify everything!
Keep track of your expenses so you can avoid spending more than you should.
When hiring a Man and Van or removals company in Bournemouth, make sure to do your research about moving companies, so you have an idea of what is being offered in the market! This will also help you compare prices and services later on when it's time for hiring a company to move all your belongings from one place to another.
Don't forget that having friends and family to help you move is the best way to save time and money while moving. It's also a great idea if they can come early for them to start packing your boxes before the removals company arrives! Packing will be much easier this way since it has already been broken down by room.
Final Thoughts
There's no denying that there are many benefits to living in Bournemouth, and while the ones mentioned are certainly a great reason to move here, we've just scratched the surface! If you're ready for a fresh start or if you want to explore new opportunities, this town will not disappoint.
If you are ready to move to Bournemouth, make sure to let WhatRemovals help you out! We have various partner removals companies ready to help you relocate to Bournemouth and make your move a lot easier. Meanwhile, for more moving and packing tips, make sure to check out the rest of our advice section here.
Compare Man with Van Companies Quotes
Get quotes quickly and easily from a removals near you.