Moving To Blackpool Guide
Are you looking for a new place to live? If so, why not consider moving to Blackpool? Blackpool is a seaside town located in Lancashire, a county in North West England. It has a population of just under 140,000 people as of 2020.
In the last few years, Blackpool has seen an enormous push in tourism and development. New shops, restaurants and attractions have popped up all over the place. It is, therefore, definitely an exciting time to think about moving to Blackpool! If you are still on the fence, here are some reasons why you should consider it:
The Cost Of Living Is Relatively Cheaper In Comparison To Other UK Cities
Blackpool is a great place to live if you're looking for a cheap area in the UK. It is possible here to rent an apartment, buy groceries and even take taxis at night, all on minimum wage!
Of course, this does vary by how far away your home or work are from each other, but it's still very affordable compared to places like London where everything is more expensive.
To give you an idea of the living costs in Blackpool, here are the prices of some essential goods:
Meal At An Inexpensive Restaurant – £10.00
Meal For 2 At A Mid-Range Restaurant – £47.50
Meal At A Fast Food Chain – £5.00
Milk – £0.62/litre
1 Dozen Eggs – £1.88
Chicken – £4.35/kilo
Banana – £0.83/kilo
Potato – £1.50/kilo
Water – £0.81
Compare Man with Van Companies Quotes
Get quotes quickly and easily from a removals near you.
There Are Various Options For Housing In Blackpool
You can always find a variety of accommodations from apartments to houses and those that are shared or those with their own private space. Moreover, you will find that whether you're looking for a flat or three-story home, house prices in Blackpool are pretty affordable, with an average cost of about £141,285, while rent prices run at an average of £598 per month.
Many new housing developments have been built all around Blackpool, which means there are plenty more options for those who want to take advantage of them.
Meanwhile, if you are not quite sure where exactly in Blackpool you should live, you can check out homes in Squires Gate, Stanley Park, Marton, Layton, and Bispham.
Blackpool Has Excellent Transport Links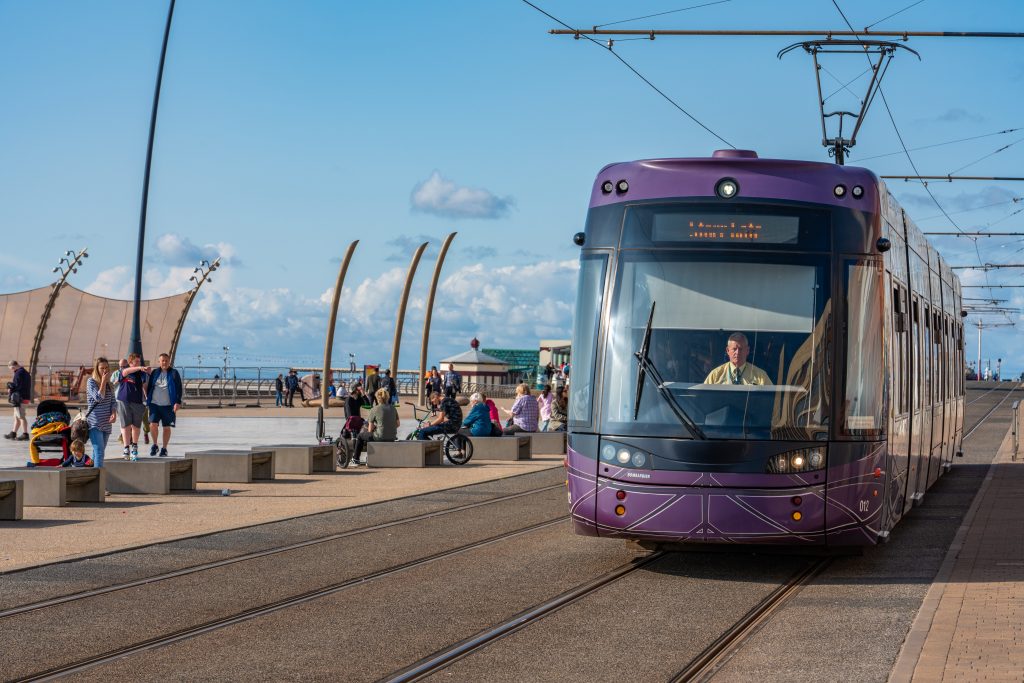 As a commuter town, it is no surprise that Blackpool has an excellent transport system. The trams in Blackpool Tramway are clean, cheap and easy to use. They also run throughout the day and night, giving you options to get around the town and out of it.
There is also an extensive bus network that operates all over Lancashire, serving Blackpool and other towns and cities in the region. You will also find two train lines operating through Blackpool, thus making it much easier to travel from Blackpool to other areas in the UK.
There Are Lots Of Career and Educational Opportunities In Blackpool
When you move to a new town, it is always important to have options for finding work. Blackpool has plenty of opportunities in different industries, so no matter what your skills are or which field you're interested in, there will be something that fits both your interests and budget here!
This town is especially ideal when you are looking for a job in the fields of tourism, retail, manufacturing, and entertainment, as Blackpool's economy heavily relies on these industries.
As for educational opportunities, many schools in Blackpool provide good quality education for children, teenagers, and adults. This includes several independent schools, faith schools and colleges. Some colleges you will want to consider here are The Fylde College and The Blackpool Sixth Form College.
There Are Plenty Of Things To Do In Blackpool On The Weekends
For those looking for a place that is not only affordable but has plenty of fun activities to do on the weekends, then Blackpool will be perfect! Whether travelling, going to a museum or simply spending time around the town centre, there is something for everyone here.
The Blackpool Tower and Blackpool Pleasure Beach are some of the most popular tourist attractions in town but other places such as The Promenade where you can experience a magnificent view and the fresh sea air, Stanley Park with many gardens and trails perfect for walking or jogging, and the Blackpool Zoo where you can see many different animals are great options as well.
The Leisure Centre has a lot of indoor facilities like an ice rink and retractable roof pool, while outdoor activities include rock climbing, BMX cycle track and football pitches. There is also Squires Gate Karting that provides you with the chance to race go-karts against other people.
If you are a fan of sports, then you'll be glad to know that Blackpool has plenty for you to do, including go-karting, bowling and paintball. There is also an ice rink that opens every year just in time for the winter season. Lastly, as a bonus, there are also a lot of great museums, such as the New Blackpool Museum, and art galleries throughout Blackpool.
Blackpool Is A Great Place For Shopping!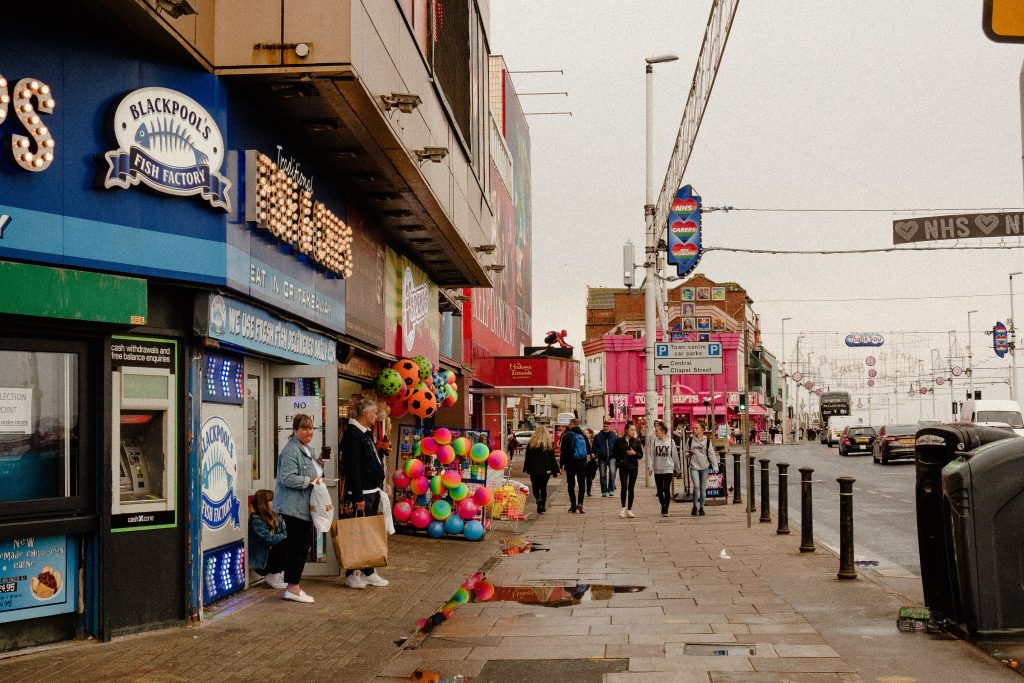 Blackpool is definitely your place when it comes to shopping since they have plenty of markets where you can find anything from clothes to antiques and even fresh fish on certain days. It is also the perfect place to find those unique souvenir gifts for family and friends.
In addition to this, you will be glad to know that Blackpool has a lot of shopping centres. You can go from department store to store, picking out everything from clothes and shoes to furniture or even electrical appliances! Some examples would be Houndshill Shopping Centre and the Bispham Shopping Park where many shops are under one roof.
Moving To Blackpool Is A Great Decision!
No matter if you are moving to Blackpool for university, work or simply because it is affordable and has plenty of things to do in your spare time, moving to Blackpool will be a great decision. This town has everything you can ever wish for, including affordable prices, various opportunities and plenty of things to do on the weekends!Are you ready to move to Blackpool? If so, let us help you make the process of moving easy! Our partner removals companies and Man and Van in Blackpool can help you pack, move, and unpack your belongings, thus making the process as easy and stress-free as possible! Meanwhile, if you are looking for ways to save money on your upcoming move, check out this guide!
Hire A Removals Company For Your Upcoming Move To Blackpool, London, and All Across The UK
Hire a removals company to make your upcoming move to Blackpool, London, and all across the UK as smooth and stress-free as possible. There are many benefits to using a professional removals company, including:
They will have the experience and expertise to properly pack and transport all of your belongings, ensuring that they arrive at your new home safely.
They will be able to handle all of the logistics of your move, including booking storage space and arranging for transportation.
They can provide you with valuable advice and guidance throughout the moving process.
Using a removals company will save you time and energy, allowing you to focus on other aspects of your move.
Meanwhile, if you are in need of more guidance, check out our advice page and this comprehensive list of moving house tips.
Frequently Asked Questions About Moving to Blackpool
Considering a move to the vibrant seaside town of Blackpool? Here are some frequently asked questions to guide you through what you can expect and how to make your transition smoother
Blackpool offers a mix of coastal beauty, rich history, and vibrant local culture. From the iconic Blackpool Tower to the beautiful beaches, the city has a lot to offer for those looking for a change of scenery.
Compared to many other cities in the UK, Blackpool offers more affordable housing options. The living costs are generally moderate, making it an attractive option for both individuals and families.
Blackpool has a diverse job market with opportunities in tourism, retail, healthcare, and more. The city has seen steady economic growth in recent years.
Absolutely! With its amusement parks, beaches, and family-oriented events, Blackpool is a great place for families to settle.
It's essential to plan your move well in advance. Consider hiring a reputable man-and-van service to assist with your relocation. If you're moving from areas like Balham, Brixton, Ealing, Battersea, or Croydon, check out our specialized services for those regions:
No, our platform is free for users looking to find a man and van service. Our aim is to make the process of finding the right service provider as seamless and cost-effective as possible.
Like any city, Blackpool has its safer and less-safe areas. On the whole, it's considered reasonably safe, but as always, it's crucial to stay informed and take standard precautions.
Yes, at WhatManandVan, we always match users with multiple companies. This ensures you receive a range of quotes, allowing you to compare prices and services to make the best decision based on your requirements and budget.
Compare Man with Van Companies Quotes
Get quotes quickly and easily from a removals near you.