Moving To Birmingham: A Quick Guide To The Second City
Birmingham is a melting pot of cultures and home to some truly unique opportunities, whether it be for school or work. It is, therefore, no wonder that people are moving to Birmingham from all over the UK and the rest of the world in droves!
However, despite it being a popular moving destination, not everybody truly knows what to expect when moving here. To make your move as easy and smooth as possible, we've put together this quick guide to all the essentials you need to know about Birmingham! WhatRemovals has got everything covered! Just sit back, relax and read on to discover all there is to know!
An Overview Of Birmingham
Birmingham, a city in the West Midlands, England, is best known for being the second-largest city in England in terms of population. It is commonly known as "the second city in the United Kingdom" for various reasons, including its GDP and the size of its population. The city, after all, has a total population of 1,141,816, according to a 2019 estimate, while it has a GDP of 121 billion.
Despite being called the 'second city," though, Birmingham is the fourth-largest city across the UK in land area, only following London, Manchester, and the City of Carlisle.
The city is surrounded by cities like Wolverhampton, Walsall, and Coventry, and towns like Solihull and Sutton Coldfield. On the other hand, its climate is described as temperate maritime with a few continental influences thrown in the mix! The summers are warm but short-lived while the winters can be freezing at times – remember that the city is located in the Midlands, after all!
It is also one of the oldest cities in England, with evidence suggesting that people have lived there since as early as 900 AD. It was founded by Anglo-Saxons around 200 years later, though it has been linked to both Roman times and earlier Celtic settlements!
Things You Must Know Before Moving To Birmingham
Before you start packing your bags, the very first thing that you must do is to acquaint yourself with all the things and information there is to know about Birmingham. It's a major city, after all; it only makes sense for you to be fully aware of what exactly comes with living in such a place!
Here are some essential pieces of information you need to know about Birmingham before you move there:
Living Costs In Birmingham
As far as living expenses are concerned, Birmingham is perhaps one of the most cost-effective cities in all of England – which makes it an excellent place to live for people who have just moved here from other parts of the UK!
Living costs here are also reasonably affordable within the range of £637.26 to £2,213.46, especially in comparison to London, which is about 21.55% more expensive. To give you an idea about what living costs look like in this city, here are the average cost of some of the most essential components that factor in when determining your living expenses:
Meal At An Inexpensive Restaurant – £10.00
Meal For 2 At A Mid-Range Restaurant – £50.00
Meal At A Fast Food Chain – £5.29
Milk – £0.91/litre
1 Dozen Eggs – £1.85
Chicken – £5.28/kilo
Beef – £7.74/kilo
Banana – £0.97/kilo
Potato – £0.92/kilo
Water – £0.61/litre
Aside from these expenses, you will also be required to pay council tax to the Birmingham City Council. Here, you will be charged a band value that depends on the overall value of your property. This council tax is usually based upon how much it would cost to replace all buildings and structures in your home as well as its land – or what's known as "rateable value."
The Birmingham Job Market
Birmingham's large economy, worth about £121 billion, makes it an attractive employment destination for people from all over the UK and even around Europe! The city's diverse economy also means many different kinds of job opportunities available in Birmingham – including highly skilled and qualified roles in various fields, including manufacturing, engineering, service industries, retailing, tourism, and more.
Education in Birmingham
Birmingham is also home to several excellent schools and educational institutions. There are many primary schools, secondary schools, colleges, and universities in the city – with each catering to students from different age groups and those looking for specific subjects or fields that they want to pursue!
Housing In Birmingham
One of the first things you should do before moving to Birmingham is find a place where you can live! The city, after all, has got numerous suburbs and other areas which are perfect for people who want to settle down here.
Birmingham also offers affordable housing compared with most other cities in England – especially if you're looking at the suburbs, which are all well-connected to different parts of the city. Although prices can be lower in other areas like South Staffordshire and Lichfield, you should expect the average property price here to run around £259,152, while rent would run at an average price of £1,961 per month.
Meanwhile, if you are looking for some ideal places to live in Birmingham, you will want to check out areas like Digbeth, Jewellery Quarter, Erdington, Edgbaston, Harborne, Holloway Head, and many more!
Getting In And Around Birmingham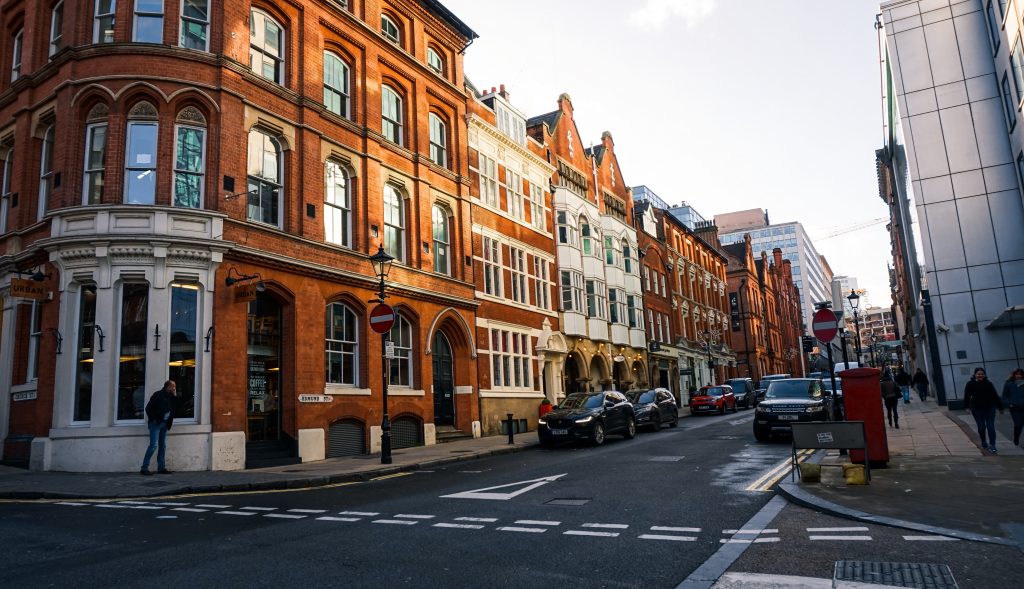 Birmingham is a well-connected city, with trains and buses linking different parts of the city to each other. From here you can even get to many other cities in England, like London! If travelling by car or taxi is more your thing though, then that's perfectly fine, too! Just make sure that you're familiar with the different roads and routes in Birmingham!
Meanwhile, if you decide to take advantage of public transportation when getting around, you can choose from trains and buses!
Birmingham New Street Train Station is the central station in Birmingham, which means it's where many of the city's bus routes converge and serves as a hub for train routes that run around other parts of England.
Other than this, you'll find several local railway stations (many of them serving the suburbs) like Longbridge, Saltley, Selly Oak, and Stechford. The West Midland Metro also runs through Birmingham, connecting the city to its neighbour, Wolverhampton.
Birmingham's bus routes are divided into different zones; each zone is identified by a letter (A to E). If you're taking any buses that go through these zones, then remember this because you'll have to pay according to how many zonal points you cross!
Birmingham Airport is also located about ten miles south of the city centre; it's also one of only two airports in England. It has a railway station directly linked to its terminals! Both national and international carriers fly through this airport, so this can be your most convenient option if you plan to take flights when travelling around.
Finally, if you ever find yourself lost, just ask for help – Birmingham has one of the most helpful and friendly citizenries in all of England!
The Birmingham Lifestyle And Culture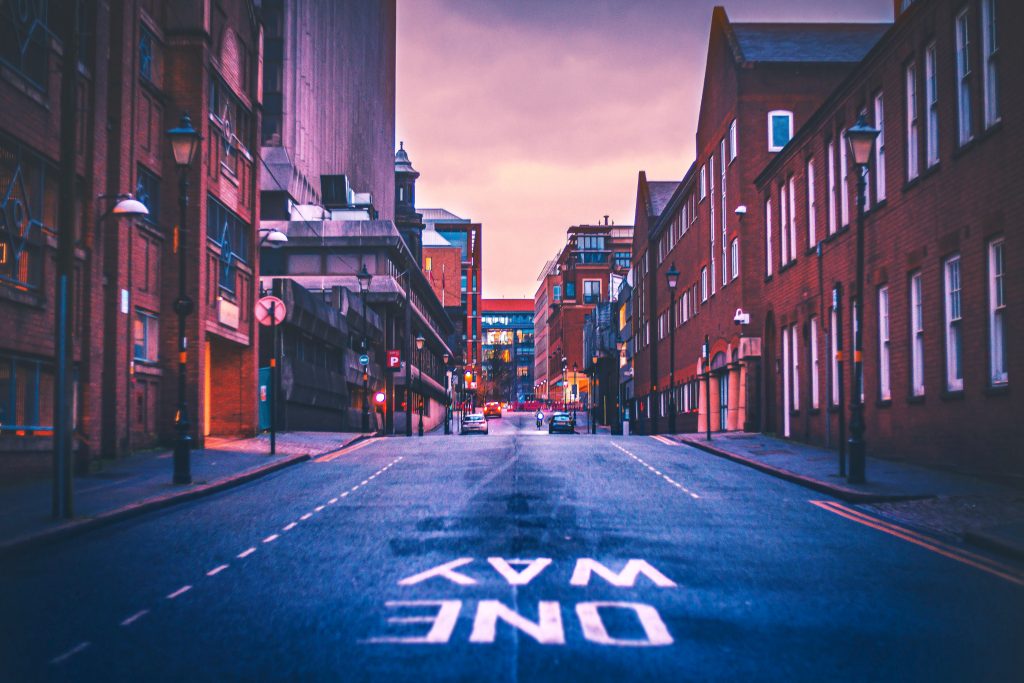 As far as the lifestyle is concerned, it's mostly centred around family life since there are many local attractions and activities families can do together! There are also some famous local events held annually to celebrate the culture and history of Birmingham, like the Birmingham Pride Festival.
And if you're looking for a simpler lifestyle, then worry not because there are also plenty of parks in Birmingham – including some that have been named as one of Britain's best! With over 100 public, family-friendly parks located within city limits alone, it can be said that green spaces abound in this city! The Cannon Hill Park, Highbury Park, and Birmingham Wildlife Conservation Park are only some of the best green spaces you will find in the city!
In addition, there are also a number of museums and art galleries you can visit in Birmingham – so to those who love being cultured, then this is the place for you! Some places you will want to check out would be the Birmingham Museum & Art Gallery, Thinktank Birmingham Science Museum, The Museum of Jewellery Quarter, and many more. Birmingham City also has various historical places, including St. Paul's Church, which was built in 1715 and is now considered the oldest building in Birmingham!
Meanwhile, if it's shopping that turns your head, then don't worry because Birmingham has plenty of famous indoor markets where you'll find everything from antiques to fabrics to even homemade food! Jewellery is also popular here, especially at the Jewellery Quarter in the city centre, where many local shops are selling affordable pieces that you can even customise to your tastes. Meanwhile, if you are more into branded shops and modern stores, the Bull Ring Shopping Centre and the Square Shopping Centre are only two of your best options.
The nightlife in this city is also something that should be experienced when visiting or living here. Many pubs and clubs are scattered around town where you can unwind after a long day at work – especially since there are also events held to commemorate certain days of the year like St Patrick's Day.
Last but certainly not least, foodies will also love Birmingham because there are plenty of restaurants and dining places within these parts – from fine dining to casual cafes. Whatever your tastes may be, you'll find something that suits your palate here in this city!
Moving To Birmingham Tips To Remember
Now that you've got a great idea of what Birmingham is all about, it's time for you to start planning how exactly you are going to move here! Here are some tips that will help make your relocation easier:
Before completing the actual paperwork and documents with your new home in Birmingham, ensure that everything is set up at your old one. This includes cancelling your power and water, for example.
Once you've sorted out your old place, start packing up everything that you will bring with you to Birmingham – this includes clothes, appliances, furniture, interior decor items like curtains and the likes. Remember not to pack too much because there are Birmingham removals companies who can help pack and transport all of your belongings for you. WhatRemovals provides an extensive list of removal companies all over the UK. It has the best moving partners in Southampton, Sheffield, Bedford, and any cities you are relocating to.
If possible, try to get an idea of the average cost of living in Birmingham – this will help you be better prepared financially for your move here. Some essential things that might need budgeting are food and transport costs, among others. Also, find out what insurance coverage is necessary when moving from one place to another, like medical coverage or house insurance.
When you finally arrive in Birmingham, get to know the place better by familiarising yourself with essential areas like your new home and, of course, all of the best shopping venues! Do this by taking walks around town on different days of the week; this way, you'll get a good idea of which crowded streets are worth avoiding and which are the ones you'll want to be on for better browsing opportunities.
Lastly, keep in mind Birmingham is filled with friendly and helpful people, so there's no need to feel lonely or lost. If you have problems with your move, just ask other locals around for some practical advice – they'll surely be glad to lend a hand!
Compare Man with Van Companies Quotes
Get quotes quickly and easily from a removals near you.
Looking for a reliable and affordable house removal company in London, Birmingham, or another major UK city? Look no further WhatRemovals! We offer a wide range of removal services to suit your needs and budget, whether you're moving house, office, or just need some extra storage space.
No job is too big or small for our experienced and professional partners, so give us a call today and let us take the stress out of your move!
Final Thoughts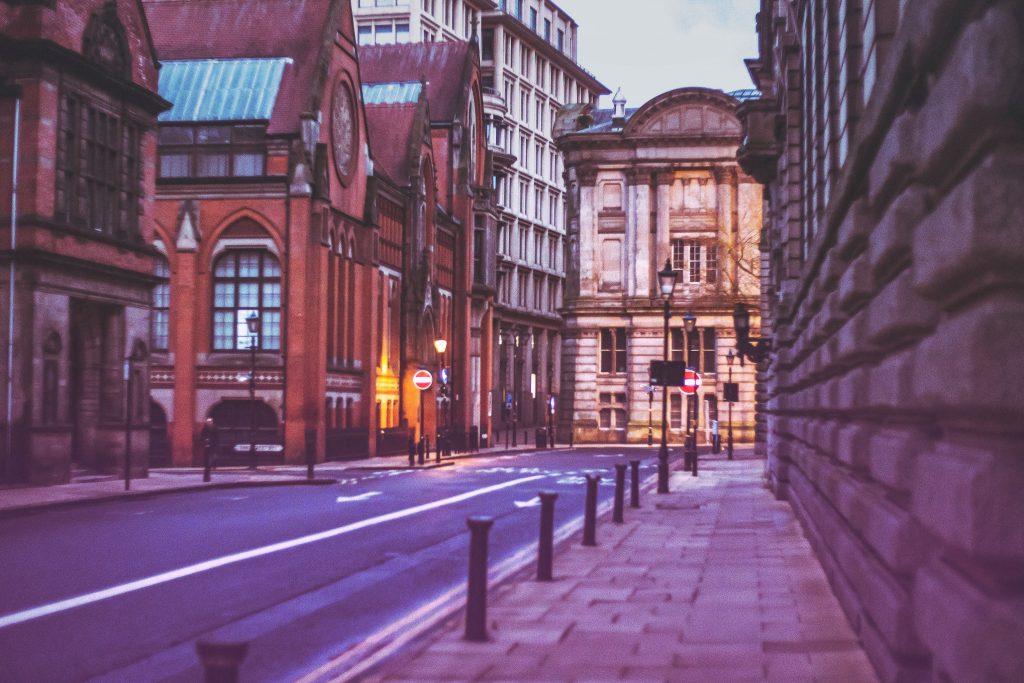 Moving to Birmingham is a difficult task, so you should always be prepared and know what to expect. While it can seem overwhelming at first, just remember that the city is filled with friendly people who are more than willing to help a newcomer settle in!
Also, keep in mind that when you are armed with the proper knowledge and style, you can say that you know the ins and outs of Birmingham!
If you are still on the lookout for more tips to make your moving process so much easier, you may also check out the moving tips on our WhatManAndVan blog!
Compare Man with Van Companies Quotes
Get quotes quickly and easily from a removals near you.