Moving To Belfast Tips You Wouldn't Want To Miss
If you are planning on moving somewhere within the Northern Ireland area, your best bet would be to consider moving to Belfast, its capital city. With its interesting history, good schools, affordable housing, and lower living costs overall, this vibrant city is an ideal place to live.
There are, however, a lot of things to consider when moving somewhere new. If you are curious about what makes this city so great in the first place, and that's a totally natural response. We've compiled a list of helpful advice, or better yet, "must-know" tips for you to keep in mind when moving to Belfast.
Things You Must Know About Belfast
Belfast has a long history of violence and sectarianism, so it is essential for anyone planning on moving here to understand the city's history. However, Belfast has since started to put aside its past and is significantly developing into a modern city.
Belfast Quick Facts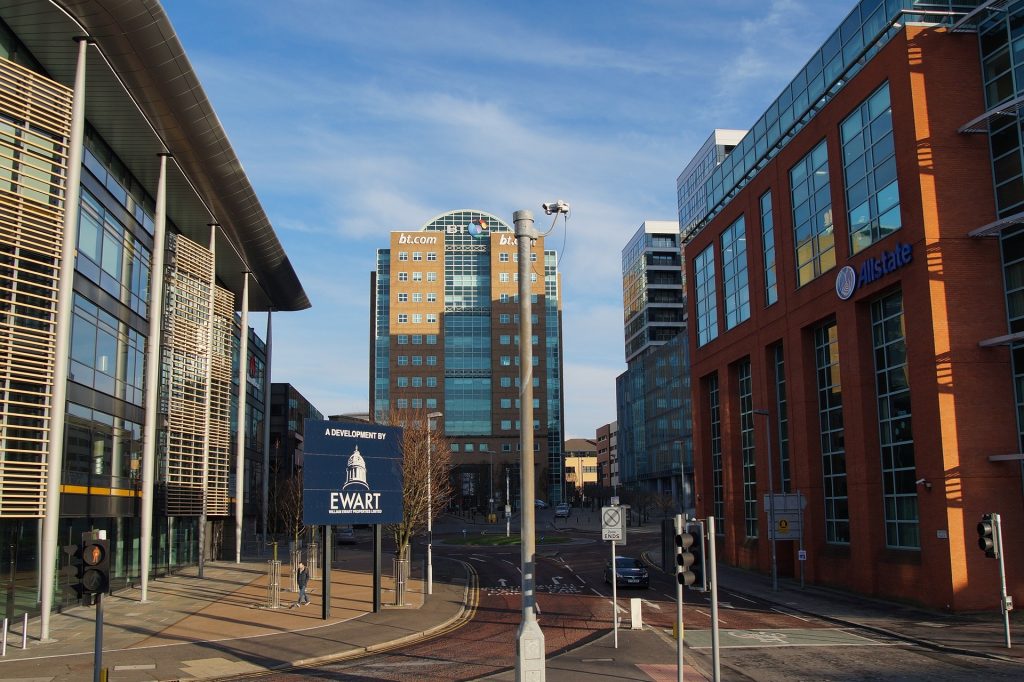 Before anything else, here are some quick facts about Belfast that you may find useful:
Belfast population: 341,877 (according to a 2019 estimate)
Total Area: 51.16 sq mi (132.5 km2)
Time zone: UTC / UTC +1 (DST)
Currency: GBP (£)
Languages: English (majority), Irish, Ulster-Scots, and many others
Religions: Christianity (majority), Irreligion, others
Compare Man with Van Companies Quotes
Get quotes quickly and easily from a removals near you.
The Belfast Economy
Belfast is a city with a strong and growing economy made up of businesses in various industries, including aerospace engineering, tourism, manufacturing, and the service sector. The city has a highly educated workforce and an overall high level of employment which means there will be more job opportunities for those looking to move here.
Meanwhile, if you are curious about the cost of living in Belfast, you should know that it is much lower than the living costs in other major cities in the UK, standing at £2,154.83 for a family of 4. Housing costs are relatively low as well, making this city an extremely affordable place to live overall.
Education in Belfast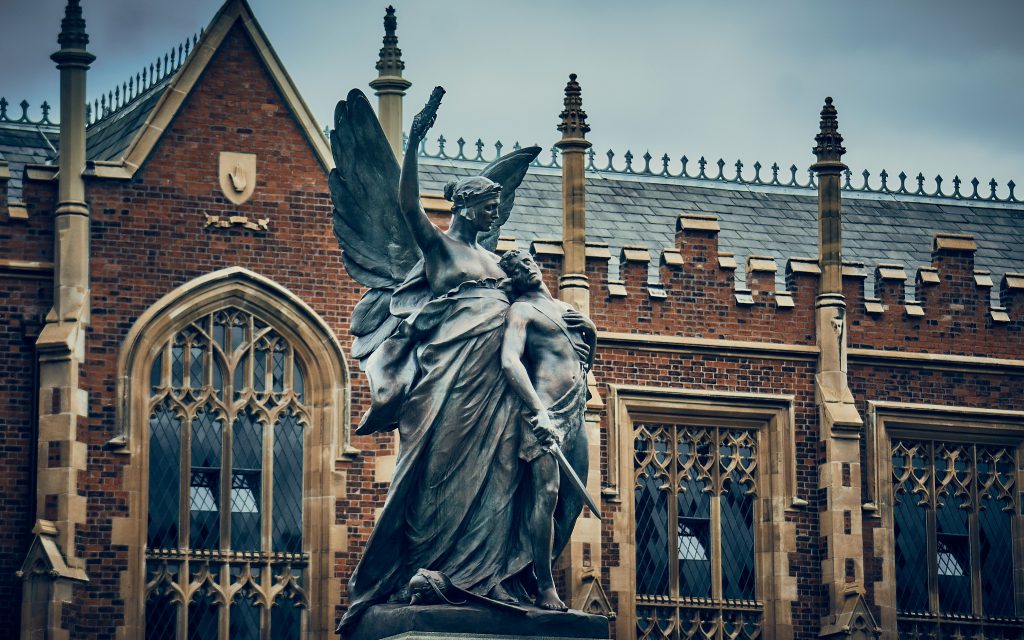 As far as education goes, Belfast is also an ideal city to live in. This is because the Northern Ireland education system follows a solid curriculum that teaches students valuable skills both inside and outside of the classroom.
Additionally, it's also worth noting that Belfast has an impressive number of schools, including primary schools, secondary schools, and even grammar schools, for its population (over 200), which means that you will have a wide variety of education options to choose from.
As for University education, Belfast has three universities, all of which are well-known. These include Queen's University Belfast (founded in 1845), Ulster University (of Northern Ireland; 1968), and the New University of Ulster (1972).
Belfast Transportation System
Another thing worth noting is the excellent transportation system in Belfast, which ensures its citizens and visitors can get around with ease. There are many easy ways for people living here to use public transport such as buses and trams, while there is also an extensive underground railway system and taxis for those who wish to use them.
Belfast is a small city, so walking or biking are also easy options to get around. Plus, if you are moving here with a car or want to rent one for your time there, this is possible as well.
Meanwhile, if you plan on travelling to mainland Britain, other parts of Europe, or across the world, the Belfast International Airport is your best option. It is only about 35 minutes away from the city centre, giving you a quick and easy way to travel.
Housing In Belfast
As far as housing goes, Belfast is a great place to live. This city has affordable rent and houses for all types of people that are eager to move here. There are many different options available in terms of the kind of house you wish to live in, whether it's an apartment or villa with garden space. Plus, there are various options for those looking to buy their own house as well. House prices are also incredibly affordable, making it easy for you to find a place that fits your budget.
Meanwhile, if you are looking for the best places to live in Belfast, you will want to check out Central Belfast, Cathedral Quarter, Titanic Quarter, and Queen's Quarter. These are the best places to find great houses and apartments at affordable rates.
Moving To Belfast With A Family
For people with children, it's also worth noting that this city is extremely family-friendly and comes equipped with many amenities just for kids, such as playgrounds and fun activities they can enjoy in the sun (or rain). Plus, there are lots of family-friendly pubs, restaurants and cafes for parents to enjoy as well!
Belfast is a great city with so many amenities that it's impossible not to love. It is also one of the safest places in the UK and even Europe, which means you will have nothing but peace of mind when moving here.
Are you planning on moving from abroad? Check out this guide on international moving.
Culture in Belfast
Furthermore, Belfast is a city filled with culture and diversity, making it an exciting place to live. This means there are many art galleries, museums, theatres and parks you can visit when looking for something fun to do in your spare time.
Meanwhile, if you enjoy the nightlife scene like most young professionals living in this city, you will never be bored! There is always a buzzing and lively nightlife scene in Belfast, filled with pubs, clubs and bars that keep the party going until late into the night.
Belfast Tourism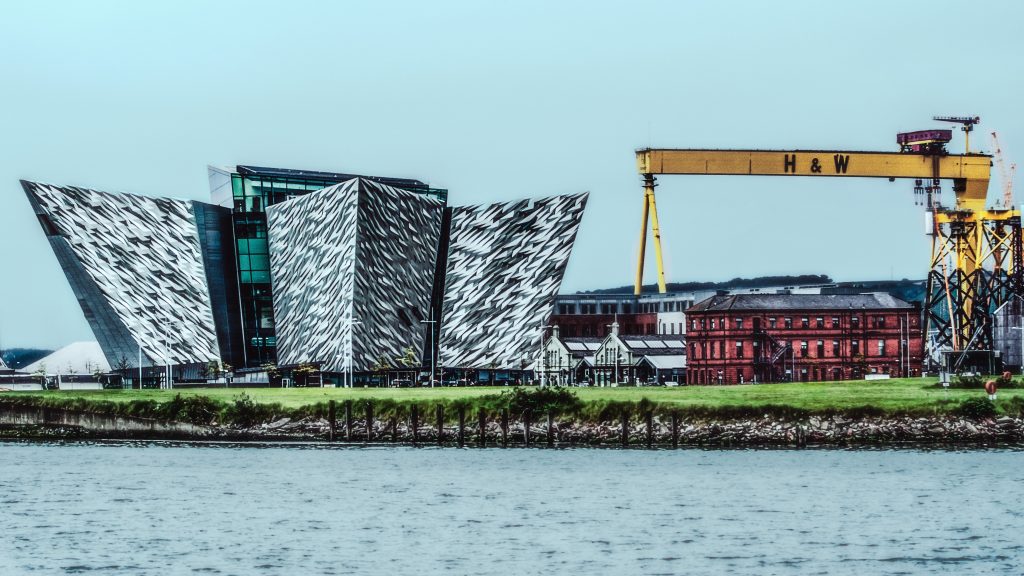 As the birthplace of the infamous sunken ship, the Titanic, Belfast is also a popular city for tourists visiting Northern Ireland. Moreover, around the city, you will find the peace walls that divide Protestant and Catholic communities.
This means that if you are planning on moving here, it would also be a good idea to visit the various attractions are located around the city centre, including many museums, tours, and memorials that bring history back to life.
As far as tourist attractions go, there are many different options such as the Belfast City Hall, Titanic Museum (of course), Ulster Folk & Transport Museum, The Ulster Museum, the City Hall, The Grand Opera House, or even Castlecourt Shopping Centre where shopping enthusiasts can indulge in their favourite pastime.So what are you waiting for? Take the first step now by booking a removals company or Man and Van to help you settle here with ease! Meanwhile, if you require more relocation tips before moving to Belfast, do check out our collection of moving guides!
Compare Man with Van Companies Quotes
Get quotes quickly and easily from a removals near you.